The realm of cryptocurrency is no stranger to swift and unpredictable changes, and one digital asset that has taken a leading role in recent market developments is XRP. Amid the current transformative phase in the crypto market, XRP ranked as the fifth-largest cryptocurrency by market capitalization, has embarked on an impressive rally. Over the past week of trading, the asset saw a significant upsurge, climbing to nearly $0.58, as reported by CoinMarketCap. However, this bullish momentum encountered a temporary pause. This is as traders aimed to lock in their profits, resulting in the altcoin retracing to $0.55 at press time. Nevertheless, this payment-focused cryptocurrency remains notably higher, with a 12.28% increase compared to its value just one week ago.
What adds intrigue to XRP's recent surge is its prominent position within the market. According to a recent report by Kaiko, trading activity predominantly revolves around XRP. It surpassed even Bitcoin, Ethereum (ETH), Solana (SOL), and other alternative cryptocurrencies. This revelation contradicts the patterns observed in various other regions, notably the United States. In the U.S. most cryptocurrency enthusiasts tend to favor the top two contenders, BTC and ETH. This data stems from Upbit, one of the largest cryptocurrency exchanges in the country.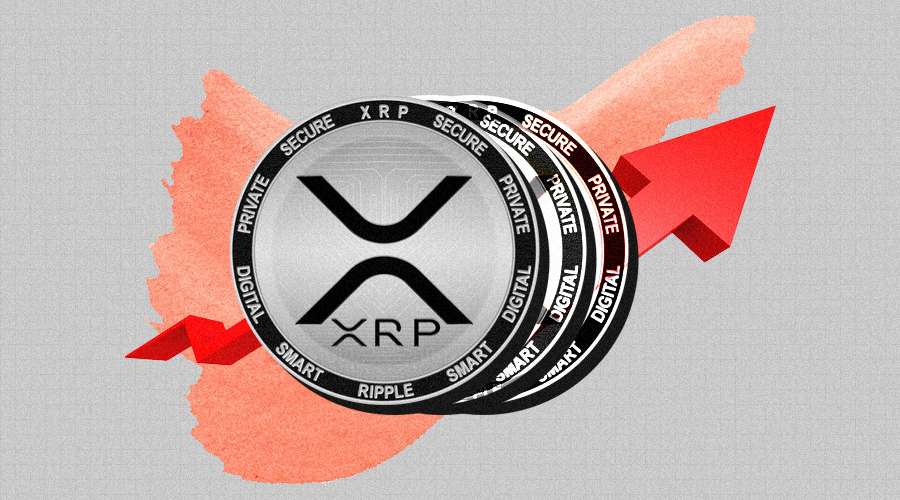 With November fast approaching, investors are naturally curious about whether the asset can sustain its newfound popularity and price momentum. The cryptocurrency community eagerly anticipates XRP's performance in the coming months. Experts at Changelly, a well-established digital currency exchange platform, have shared their insights concerning XRP's expected price trajectory.
Also Read: XRP Price Prediction: October End 2023
XRP in November 2023
As per Changelly's analysis, XRP appears poised for a bullish November. Their data suggests that the asset is likely to undergo a substantial 25% increase from its current price. Additionally, its potential value is expected to linger around $0.685203 by Nov. 1. This prediction has ignited significant enthusiasm among XRP enthusiasts and traders. It further offers a glimmer of hope for an impressive month ahead.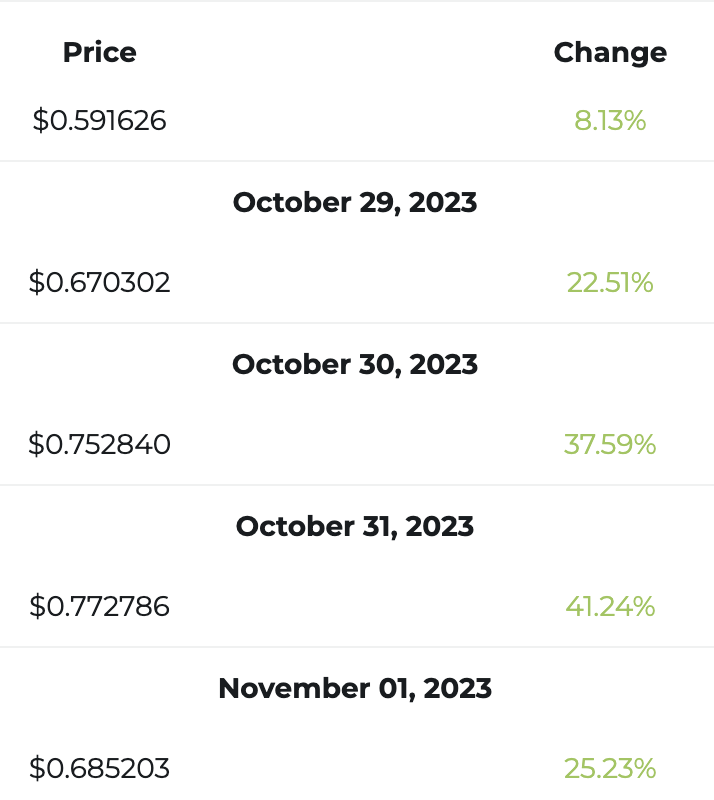 Additionally, a pivotal catalyst behind XRP's recent price surge was a significant legal ruling in the United States. A U.S. judge concluded that the altcoin should not be classified as a security, marking a turning point in the cryptocurrency's regulatory journey. This ruling provided a much-needed boost to the value of Ripple's native cryptocurrency, prompting several exchanges to relist XRP and reaffirm its place in the cryptocurrency market.
As November 2023 draws nearer, the cryptocurrency landscape will undoubtedly keep a vigilant eye on XRP, eager to witness whether it can sustain its recent rally and leave a lasting impact. With substantial support and a favorable legal ruling bolstering it, XRP enthusiasts remain optimistic about the future, making November an eagerly anticipated month in the world of cryptocurrency.
Also Read: Ripple: XRP Repeats 2021 Pattern of 70% Retracement From 2018 High