Cardano users will soon be able to utilize any ADA wallet to access Ethereum Virtual Machine (EVM) contracts. The move has been made possible due to an upcoming feature on Milkomeda. Milkomeda links EVM contracts to blockchains like Cardano and Algorand. The move will greatly enhance ADA's utility for developers and users.
Sebastien Guillemot, CEO of Milkomeda, took to Twitter and said that ADA will be a "top EVM chain next month." Guillemot further added that the move will make Cardano one of the largest Ethereum Virtual Machine chains by user count.
The CEO further stated that "Milkomeda will be enabling staking rewards for all EVM users, including smart contract developers." Moreover, Cardano products built on Milkomeda will automatically pay out staking rewards every five days.
The move by Milkomeda will allow Ethereum developers to build on the Cardano network using Solidity, the language used to code on ETH. No new toolkits or languages would need to be installed or learned by developers.
Will Cardano price increase after accessing Ethereum dapps?
Cardano (ADA) is the only cryptocurrency project in the top 10, apart from XRP, that is in the greens in the weekly charts. The asset is up by 3.3% in the last 24 hours, and by 5.1% in the last seven days.

ADA has broken its previous resistance and currently faces fresh resistance at $0.3939. The asset has formed support at $0.3759. Moreover, ADA is currently trading at levels last seen on Feb. 23, 2023. ADA might be entering a new rally as we speak.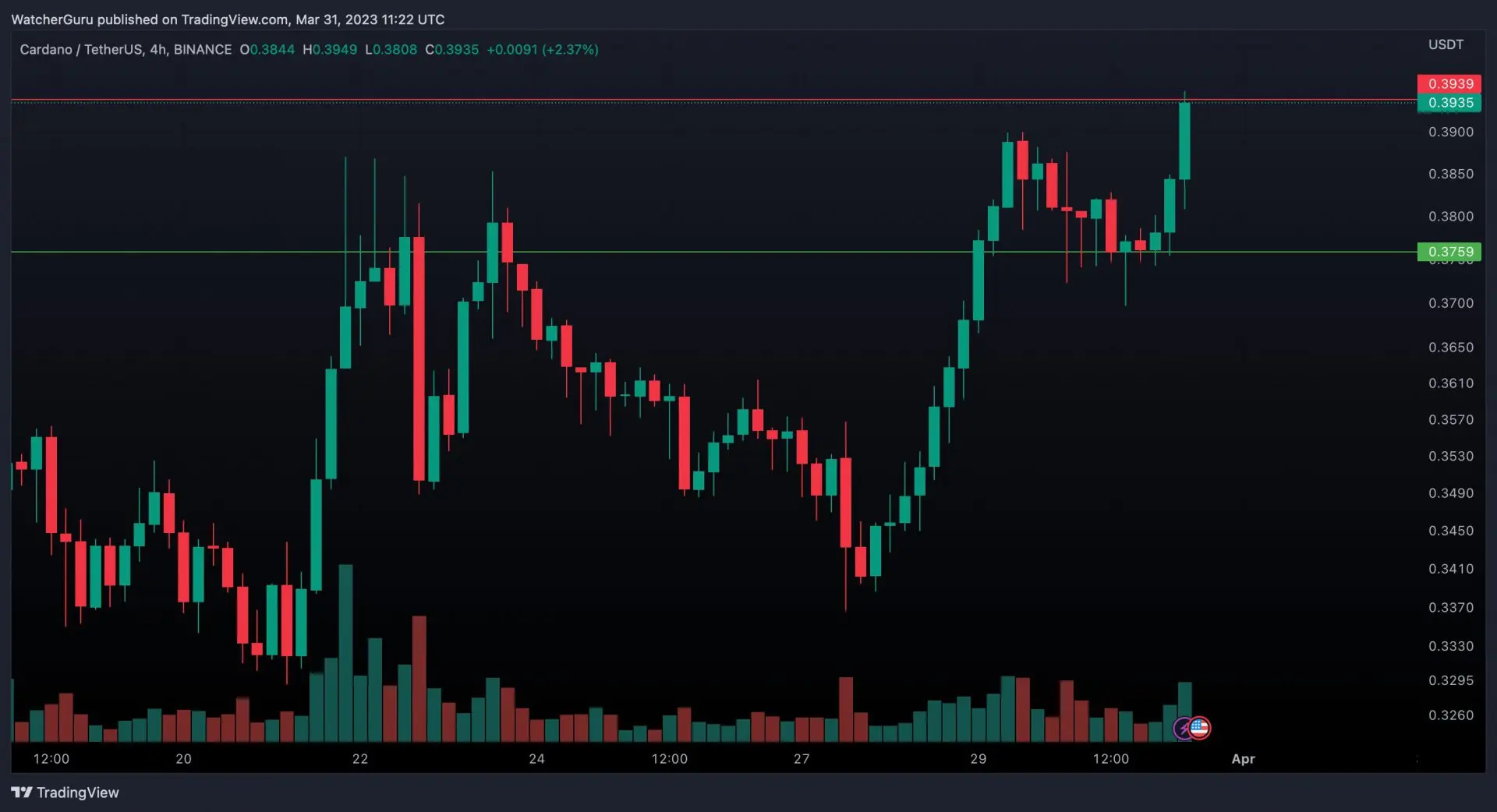 At press time Cardano (ADA) was trading at $0.3935, while Ethereum (ETH) was trading at $1,796.97.