Over the past few months, Cathie Wood's ARK Invest kept adding Coinbase shares to its portfolio. In fact, during most local bottoms, the asset management company has bought COIN stock on consecutive days. However now, for the first time since July, Cathie Wood's company has sold its Coinbase holdings.
According to data from Cathie's ARK, around 160.887k COIN shares were sold by the Ark Fintech Innovation ETF [ARKF]. They were cumulatively worth around $13.5 million.

Also Read: Binance, Coinbase, OKX Untethered by Silvergate Capital Shutdown
Conversely, ARK's most recent purchases were made on March 9-10. Via four transactions, thousands of shares were added to the ARKW and ARKK funds. Prior to that, six other separate "buy" transactions were made this month.
Owing to the latest dump, ARK holds around 10.12 million COIN shares in its ARKK, ARKW, and ARKF funds. The firms' aggregated purchase price currently hovers in the $239.60 to $254.65 range.

Also Read: Coinbase is Reportedly Considering a Move Outside the US due to Regulatory Concerns
Is Coinbase 'insider dumping' in full swing?
Alongside ARK's dump, it is interesting to note that Coinbase CEO Brian Armstrong, has also been selling COIN shares. According to real-time insider transaction data, all insider sell volume is speculated to be a whopping ~$5.87 billion as illustrated below. According to people from the space, the sell-action indicates that the executive "isn't very confident in Coinbase stock."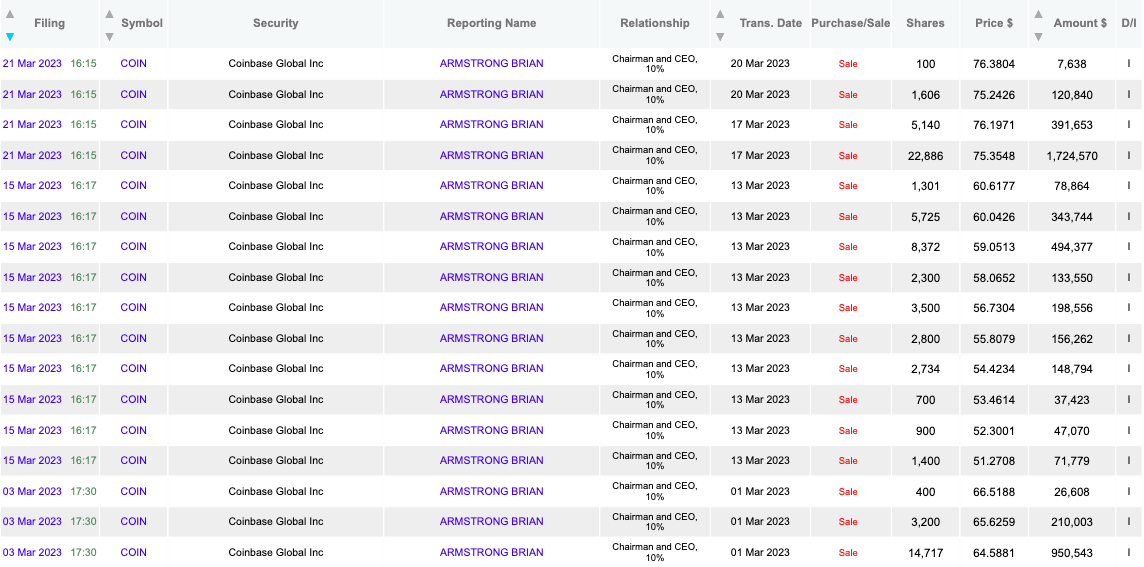 Prior to this, another round of insider dumping took place, where other top executives—including the Chief Legal Officer, Chief Accounting Officer, and Chief People Officer disposed individual COIN holdings.

However, Coinbase's share price has noted a swift 166% incline from its 2023 low of $31.55. The shares rallied during Tuesday's trading session [March 21] by closing at $83.99. Thus, COIN has gradually been able to brush off its 2022 woes and march forward this year.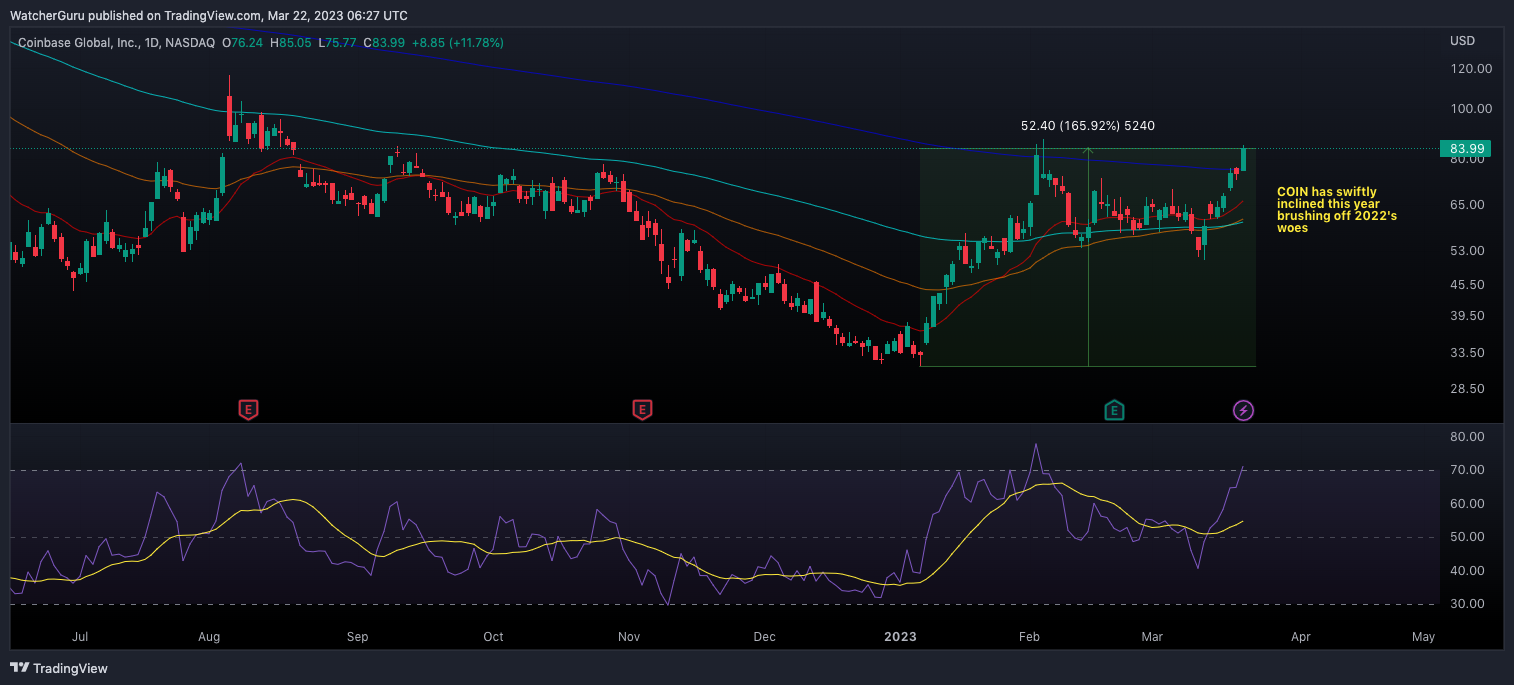 Also Read: Coinbase Holds $240M in Signature Bank: Expects to "Fully Recover" Funds