Chainlink, a platform compatible with Ethereum and renowned for facilitating decentralized oracles, has been making significant progress in the cryptocurrency market. Currently, the native asset of the network, LINK, is experiencing a trading range between $7.27 and $7.69 within a 24-hour period, reflecting a notable 5% increase in its price.
The reason behind this surge is the anticipation of a significant upgrade known as staking v0.2, which is in the works for Chainlink. This impending development could potentially drive further price gains for LINK.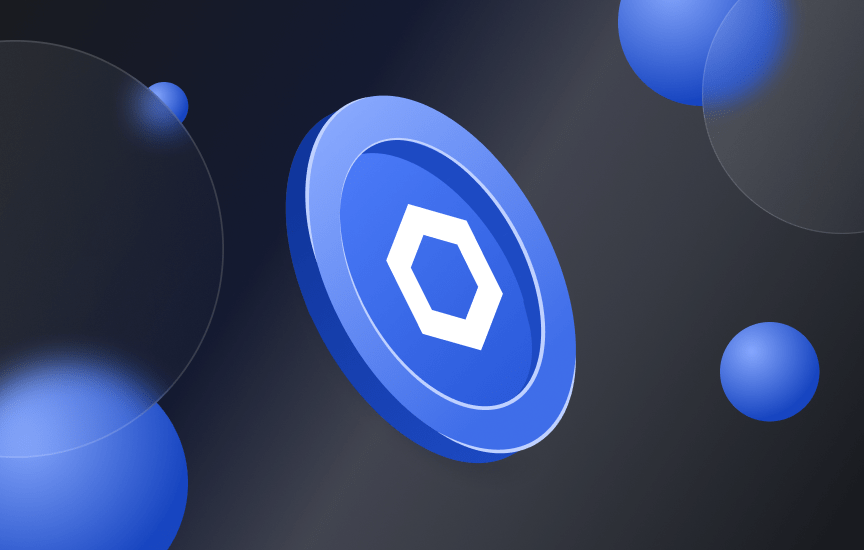 It's worth noting that the market may not have fully factored in the potential positive impact of this upgrade on LINK's value, leaving room for additional price appreciation. Can this token see a spike in the coming days of this month?
Also Read: Chainlink's 33% Recovery May Trigger Positive Q4 2023
Chainlink to close October on a high note?
LINK has demonstrated remarkable performance throughout this year, positioning itself as one of the top-performing assets. In the past month alone, this altcoin has recorded an impressive 12.4% increase in its price. Despite being 85% below its previous all-time high of $52.70, the prospect of it reaching double-digit values is more attainable than ever before.
Changelly anticipates an eventful conclusion to October for Chainlink's LINK. On Oct. 27, the coin is projected to reach the $9 mark, signifying a substantial 24.42% increase from its present price. Then, by Oct. 30, LINK is expected to experience a remarkable surge of 39%. This will push it to $10.26. The month is likely to wrap up on Oct. 31, with LINK at a high of $10.76, following an impressive 46% rise.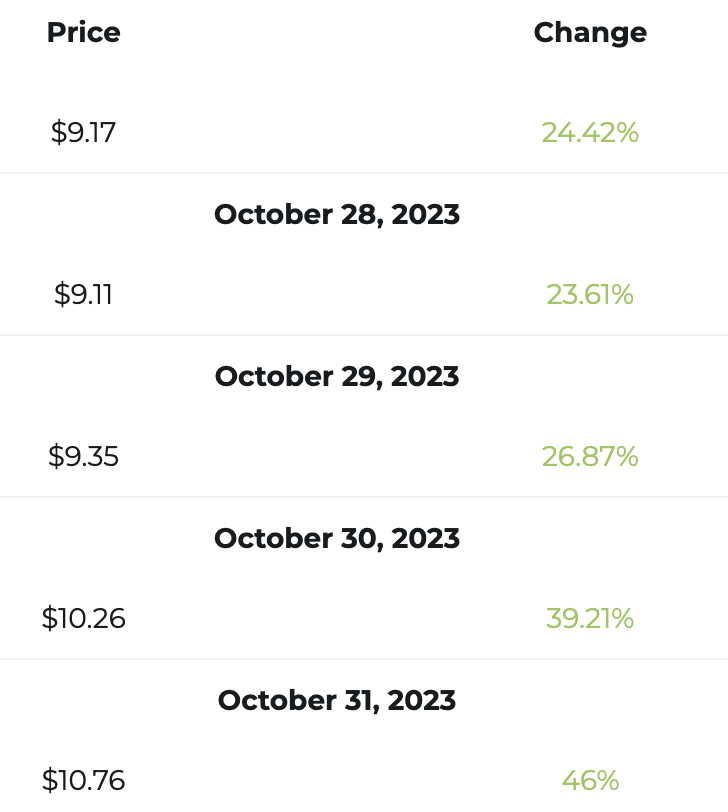 Also Read: Chainlink: Despite 40% Rally, LINK at 'Rejection' Juncture
As of now, approximately 40% of LINK holders are in a profitable position at the current price. On the other hand, around 50% of investors were facing losses. However, the anticipated surge in LINK's value is likely to shift a higher number of investors into profitable territory.