The entire crypto industry has been focused on the volatility that has struck the market. The invasion of bears forced several projects to explore the developmental side of things and steer away from the value facet. Chainlink [LINK] seemed to be doing just that with its latest line of collaborations. After partnering with Galaxy Digital earlier this week, the network has announced its latest union with SWIFT.
In a recent tweet, Chainlink revealed that it would now be working with the interbank messaging system SWIFT. Through this, the network intends to allow transfers across several blockchains.
The Cross Chain Interoperability Protocol [CCIP] would employ proof-of-concept [POC] for the same. The project is expected to fill in the gap between digital and traditional assets for traditional finance institutions.
The co-founder of Chainlink Sergey Nazarov made this announcement at the SmartCon 2022 conference in New York. SWIFT strategy director Jonathan Ehrenfeld Solé who was also present pointed out the "undeniable interest from institutional investors into digital assets."
According to Chainlink's co-founder, the POC will hasten the adoption of distributed ledger technology blockchains in the capital markets and traditional finance because it makes use of Chainlink's CCIP, which enables SWIFT messages to carry out token transfers across almost every blockchain network.
Interoperability has certainly taken the front stage. An array of networks have been tirelessly working towards including the same. This, however, isn't limited to crypto alone. Several traditional finance investors veering into the crypto industry have been looking for the same. In addition to this, Chainlink also revealed that its staking rewards would go live in December.
Chainlink price slumps despite its latest partnerships
Chainlink's native asset LINK did not seem to prolong its bullish notion. At least not enough to hit $9. The altcoin managed to surge by nearly 15 percent over the last couple of days. Despite this, LINK's rally was cut short at $8.49.
At press time, the asset was trading for $7.77 with a 3.17 percent daily drop.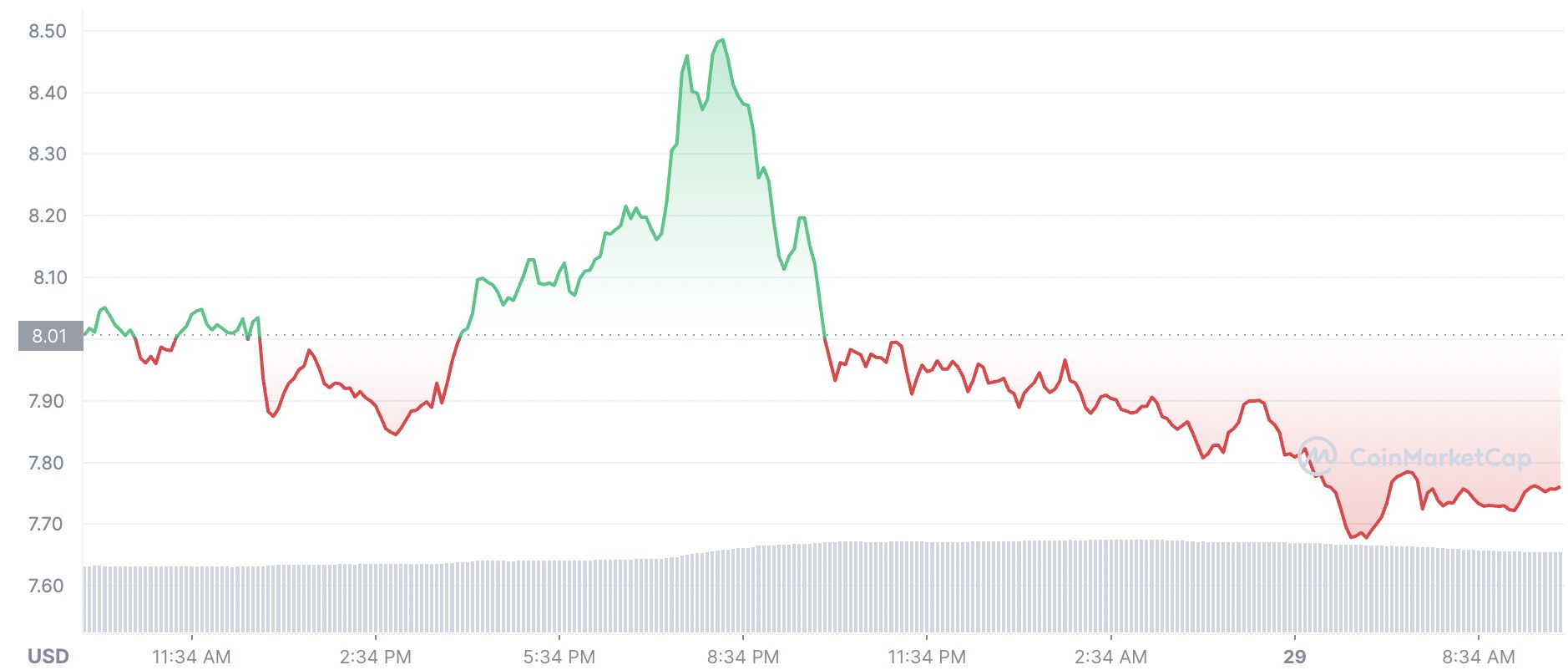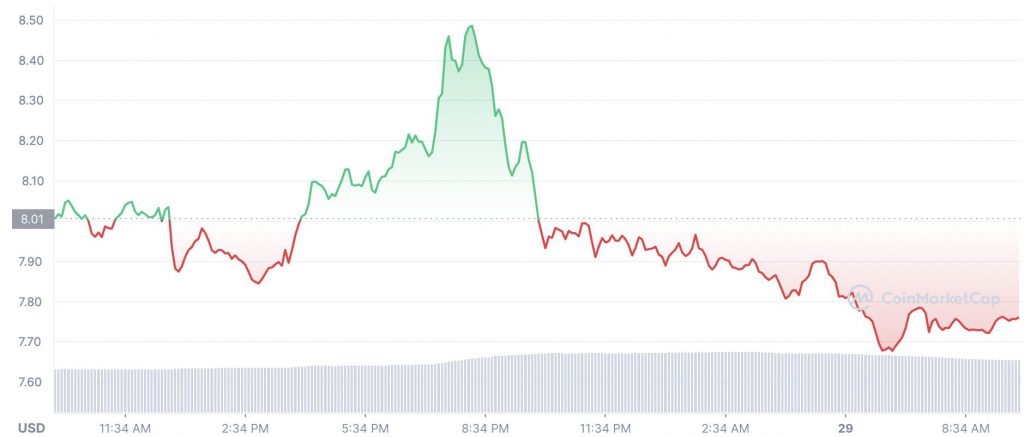 This came as a surprise to many as the rest of the assets in the market were bagging gains.