Cronos (CRO Coin) was just a few Cents away from breaching the $1 mark as it reached an all time high of $0.96 last November. However, since then, Crypto.com's flagship coin has been on a downward trend and has now reached its monthly lows. CRO coin fell below the $0.30 mark and is hovering between $0.25 to $0.29 since yesterday.
Read More: Here's How Many 'Zeroes' Shiba Inu Deleted From May 2021 to 2022
Why is Cronos (CRO Coin) Price Dipping?
Crypto.com announced in their latest blog post that it will cut reward percentages for its credit card holders who previously staked their holdings. The earned rewards from June, 2022 onwards will have a cap and rewards cannot exceed the mentioned cap (varies as per users active stake).
In simple words, Crypto.com is eliminating rewards to its credit card holders and is cutting returns who staked the token.
"CRO staking rewards will no longer be offered to Jade Green, Royal Indigo, Frosted Rose Gold, Icy White, and Obsidian cardholders from the Effective Date. Introducing these changes to the card program is a difficult decision," the statement read.
The news about the cut in staking interest rates and credit card rewards resulted in sell-offs making its price to plummet. Though its trading volume seems to be gradually increasing, the damage is already done.
Read More: Which Cities Offer the Best Crypto-related Jobs? Here's the List
Should You Invest In CRO Coin Now?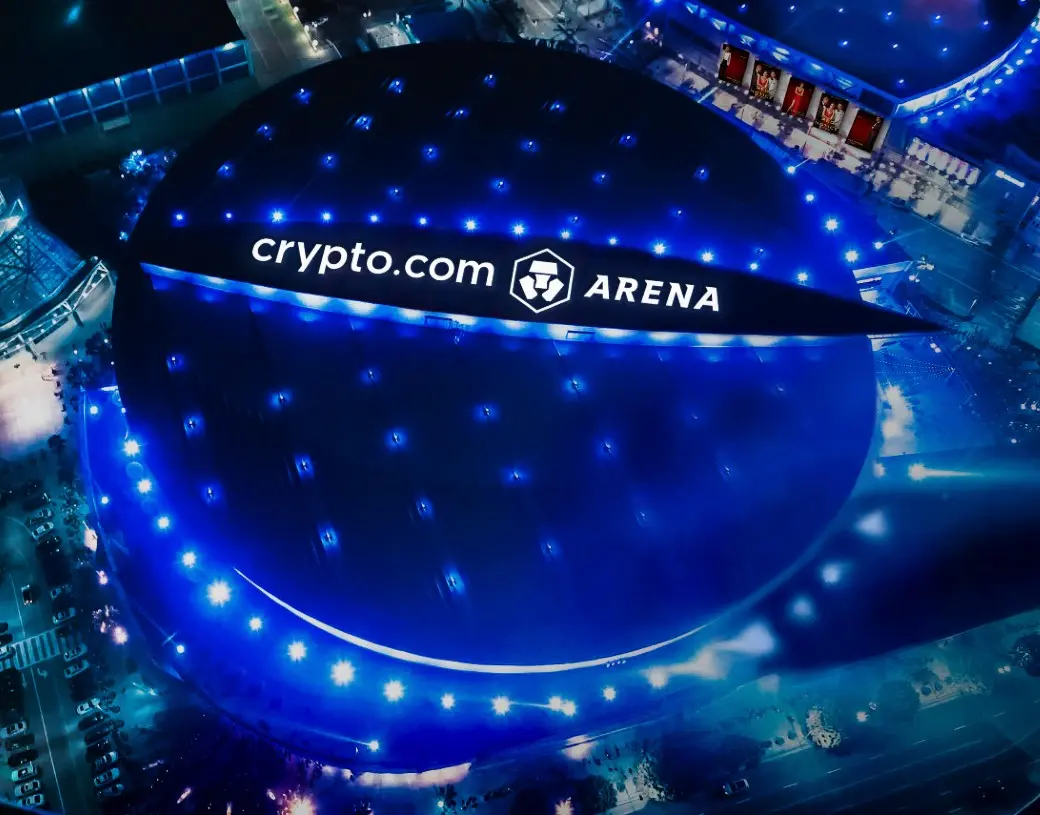 While CRO coin under $0.30 seems to be a prime investment, there's a lot of risk attributed to it. The market sentiment is turning negative and that isn't a good sign for its future prospects. Investors aren't happy with the fact that Crypto.com is spending billions for sports sponsorships but on the other hand, is slashing staking interest rates for its users.
Crypto.com spent $700 million to secure the naming rights of L.A Staples center last year. It also spent more than $1 billion in sports advertising and marketing deals. Crypto.com partnered with UFC, FIFA soccer, Formula 1 racing, Montreal Canadiens NHL, Philadelphia 76ers NBA team, among others.
In addition, it broadcasted commercials for the for the NFL Super Bowl with NBA legend LeBron James. It also had another commercial featuring Hollywood star Matt Damon.
While Crypto.com is on a billion dollar spending spree, it is simultaneously slashing interest rates to its own investors. CRO coin might end up falling victim to its own over-ambitious goals as spending increased blindly and dramatically.
It is advised to watch out for market sentiments for CRO coin before going all-in on the crypto. The slashing of interest rates come at a time when the entire market is on the backfoot. Additionally, the global economy is in turmoil and the Feds are planning for a interest rate hike. Inflation is also at an all time high and all these developments might cost CRO coin heavily in the indices.
At press time, CRO Coin was trading at $0.28 and is down -10% in the 24-hours day trade. It is down -40% since the last 30-days.