The world's second-largest crypto exchange by trading volume, OKX, has published its second Proof-of-Reserves (PoR) on its website. As part of its dedication to transparency, OKX will release its PoR on the 22nd of every month.
Using open-source software, users may view and independently verify the results of two PoRs on the website. Users may now access OKX reserve ratios for recent and historical data. Added functionality allows users to download files with recent and old data while self-verifying on-chain assets. Users of the crypto exchange will be able to see both the most current update and all previous PoR data following each PoR publishing.
The OKX Nansen dashboard shows that over 90% of holdings are made up of BTC, ETH, and USDT. Currently, OKX's reserve ratio for Bitcoin (BTC) is 101%, Ethereum (ETH) is 103%, and USDT is 101%.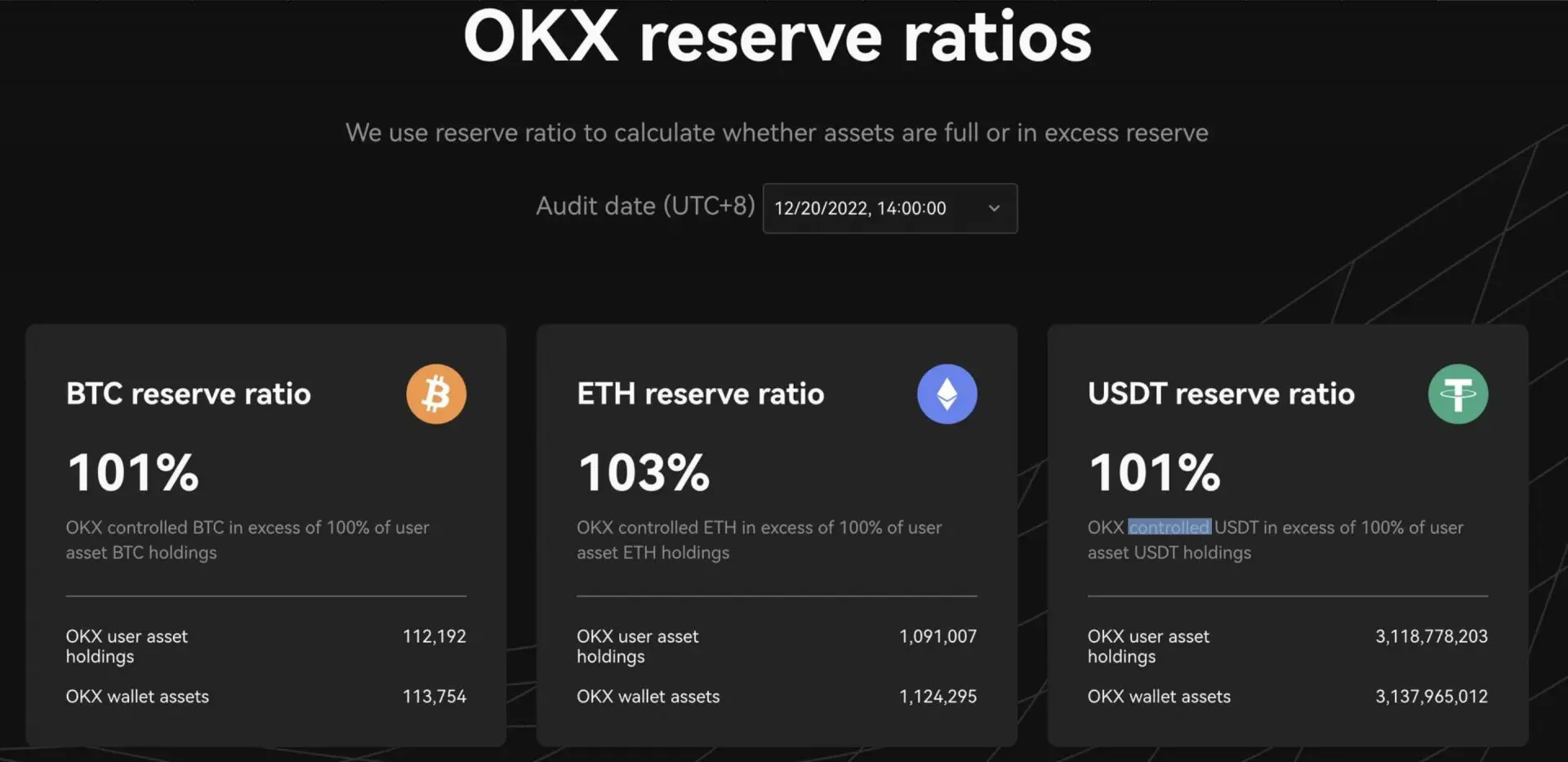 The crypto exchange disclosed more than 23,000 addresses to ensure the transparency of its PoR program. Moreover,  the firm will continue to use these addresses to enable asset flow auditing by the general public. The public may get the open-source OKX PoR protocol on Github.
The decision by the exchange should boost the confidence of its more than 20 million global customers. After the FTX collapse, trust in centralized exchanges has taken a serious hit.
OKX's crypto token made big gains with Elon Musk's Twitter follow
Last week, Tesla CEO Elon Musk followed OKX on Twitter. Why the billionaire decided to follow the exchange is still unknown. However, as the news spread, the crypto exchange's native token, OKC, began to rally. After Musk's follow, the OKC's price increased by about 6% in less than 30 minutes.
At press time, OKC was trading at $25.01, down by 3.9% in the last 24 hours. However, the token is up by 42% in the 14-day chart and 56.7% in the 30-day chart.