According to a new report by accountancy firm KPMG, investments into crypto firms in H1 of 2022, were more than double than any year before 2021. However, the accountancy giant believes the numbers will go down for the second half of the year.
According to the report, in H1 of 2022, venture capital companies invested $14.2 billion into crypto. These investments took place over 725 deals. As per the study, the largest investments came from the Trade Republic, a German crypto trading platform. Trade Republic was responsible for $1.1 billion of the $14.2 billion total. The second largest came from Fireblocks, a digital asset custody platform. Fireblocks brought in $550 million, which is half of what the Trade Republic poured. Fireblocks is followed by FTX, another crypto trading platform, with $500 million. FTX is followed by ConsenSys, an Ethereum software company, with $450 million.
The report notes that the investments in H1 of 2022 being more than double in all years prior to 2021 "highlights the growing maturity of the space and the breadth of technologies and solutions attracting investment."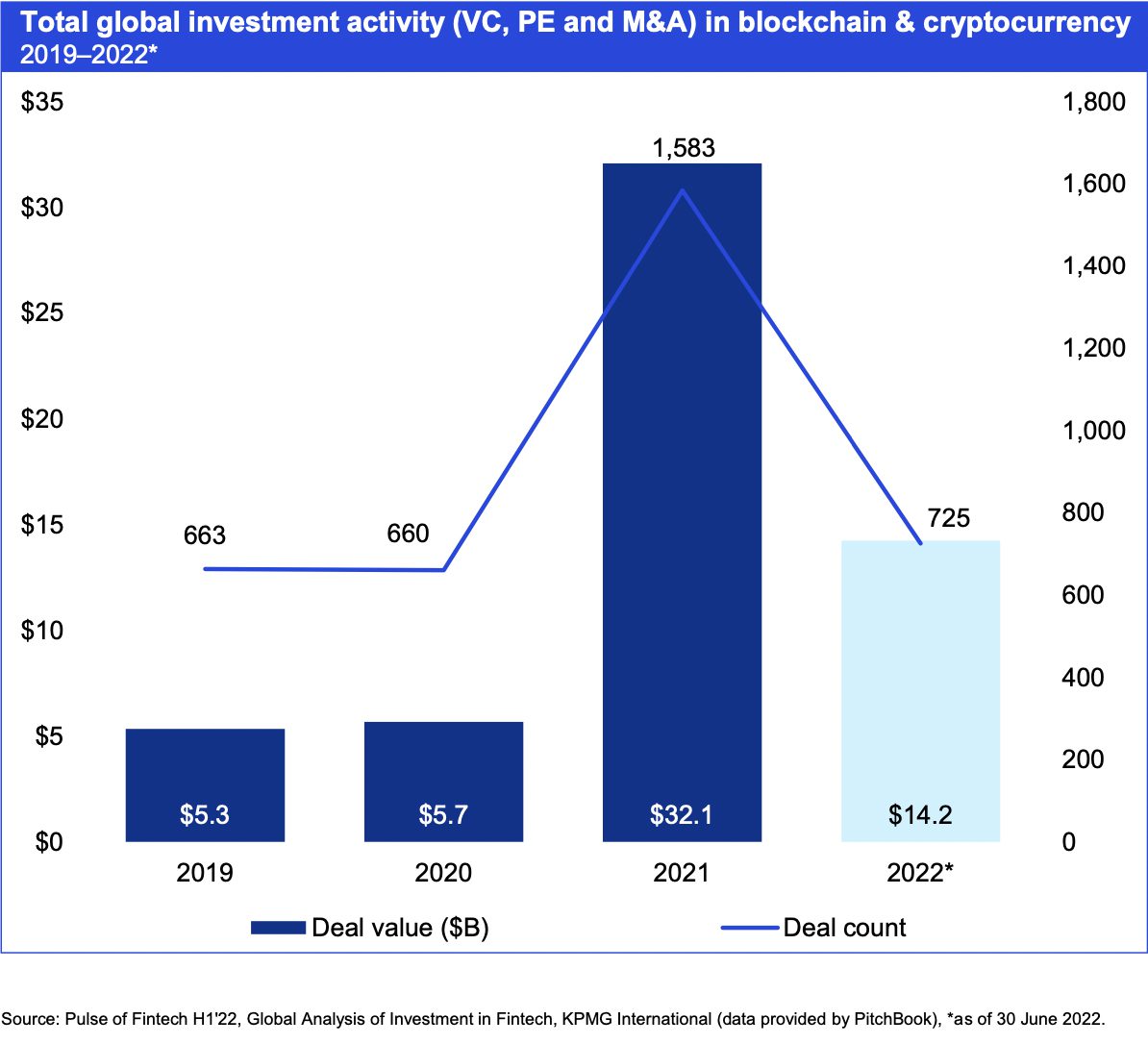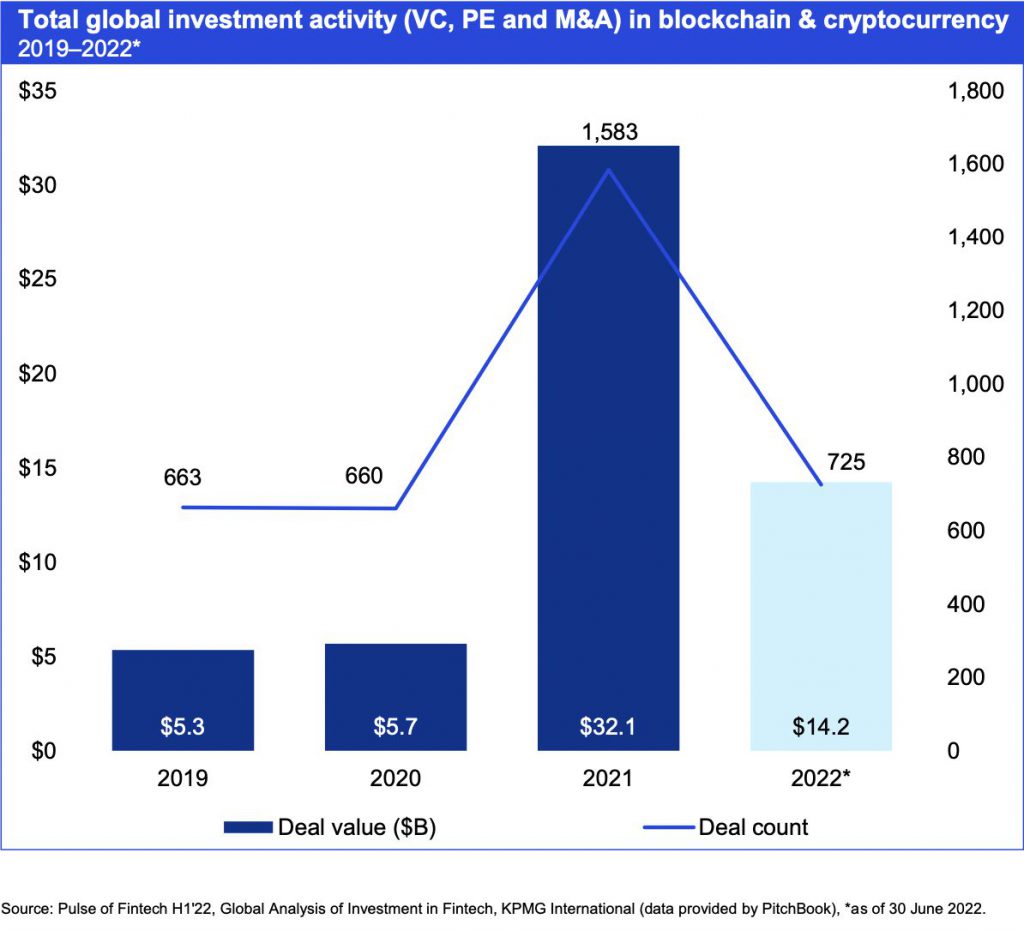 Nonetheless, the author of the report, Anton Ruddenklau, Global Leader of Fintech at KPMG, believes that investments in crypto will slow down from here on.
Why will crypto investments shrink?
According to Ruddenklau, over-investment during the bull run of 2021 and H1 of 2022, rising inflation numbers, interest rates, and the Russia-Ukraine conflict will play a hand in the slowing down of investments into the space.
However, this was kind of expected. Given the incredible end to 2021, VCs were probably expecting similar results while stepping into 2022. Hence the high inflow of funds in H1 2022. However, when the summer 2022 crypto market crash hit everyone's pockets, things started to take a turn. Moreover, the larger economic picture is very uncertain.
In the US, the chair of the Federal Reserve, Jerome Powell, has stated that the FED will continue to raise interest rates in its efforts to curb inflation. The September CPI numbers are due on the 13th of this month. Investors are on the edge of their seats as they await to hear the interest rate hike.
The crypto markets dipped over the past 24 hours. According to CoinGecko, the global crypto market cap stands at $984 Billion, down by 5.5%.