The intrusion of bears was detrimental for many investors this year. Bitcoin [BTC] miners lost immensely after the king coin dipped below $20K. Right after January 2022, mining profitability witnessed a steep fall. Over the last couple of weeks, however, BTC managed to linger around the $24K zone. During this time, BTC miners decided to go on a selling spree.
As per recent data, Bitcoin miners reportedly sold around 6,000 BTC in just two weeks. Crypto analyst Ali Martinez noted that miners decided to make use of BTC's latest upswing in order to pocket some profits.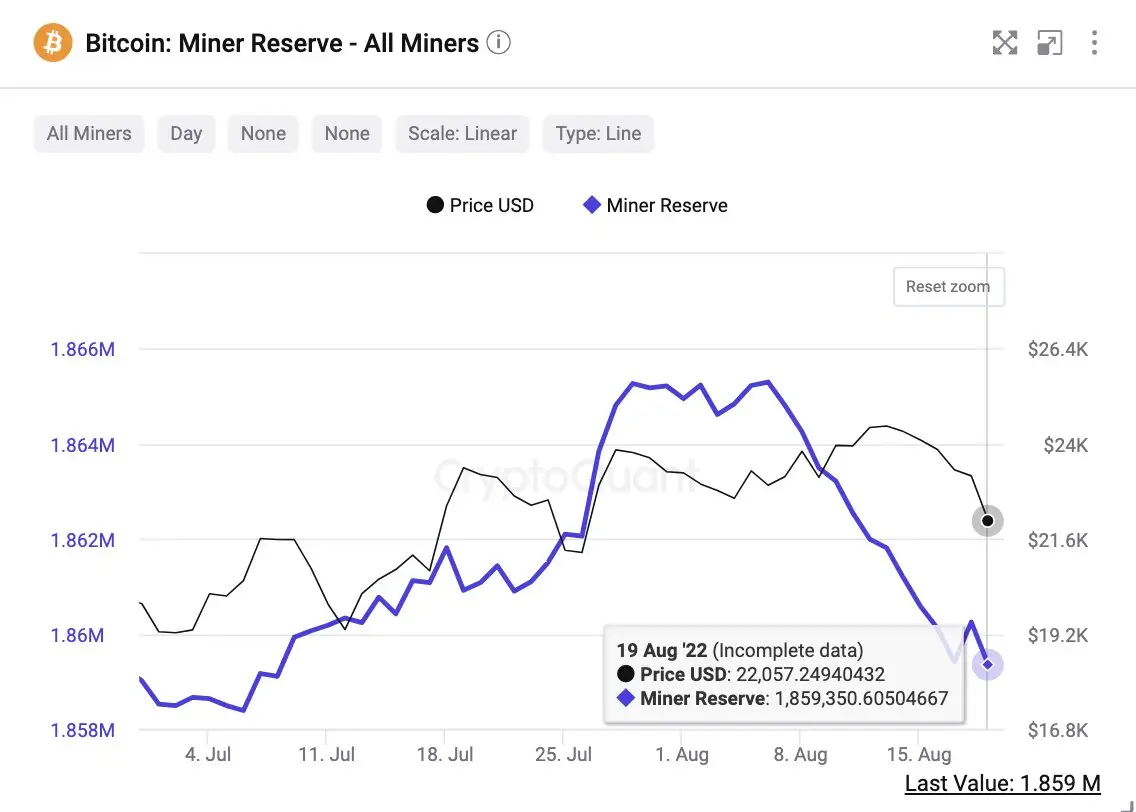 He tweeted,
"Bitcoin miners appear to have taken advantage of the recent upswing to book profits. Data shows that miners sold 5,925 $BTC in the last two weeks, worth roughly $142 million."
Furthermore, it should be noted that Bitcoin encountered a major fall today. The king coin dropped by almost 8 percent over the last 24 hours. This further pushed the price of BTC to a low of $21,718. At press time, the world's largest cryptocurrency was trading for $21,768.05. In addition to this, the scare around the Bitcoin bottom persists.
Bitcoin had even hit a high of $25,135.59 earlier this week. Considering the downfall of BTC and the recent selling spree that miners were on, several speculated that these miners predicted the recent correction.
Will Bitcoin mining profitability mirror June high?
As mentioned earlier, mining profitability for Bitcoin has been quite low when compared to its previous highs. However, taking July into consideration, miners witnessed much more profits in August. June continues to remain at the top. The persistence of its existing notion could help the king coin mirror its June high.

At press time, Bitcoin mining profitability stood at 0.117. Towards the end of June, this metric surged to 0.121. While Bitcoin was trying to achieve the same, its latest plummet could make it harder for the king coin.