The chaotic bear market pushed Bitcoin [BTC] to a two-year low. While the community assumed that it would be a task for BTC to get back on its feet, it might have started paving its way to recovery. Earlier today, the world's largest crypto surged to a monthly high of $18,318.53. This brought respite to the market and instilled the possibility of BTC moving towards $19K or even $20K in the near future.
Bitcoin's latest price movement could have been instigated by whale addresses holding 100 to 10,000 BTC. At present, there are a total of 15,848 addresses holding large amounts of BTC. It should be noted currently there are a total of 43,460,000 Bitcoin addresses. Therefore, these whales account for 0.0364% of all BTC addresses.
But did these whales drive the price of Bitcoin? Over the last three weeks, the market witnessed the entry of 159 new addresses holding 100 to 10,000 BTC. It should be noted that this is the fastest growth of these addresses over the last 10 months. All these whales have managed to purchase a whopping $726 million worth of Bitcoin throughout the previous 9 days.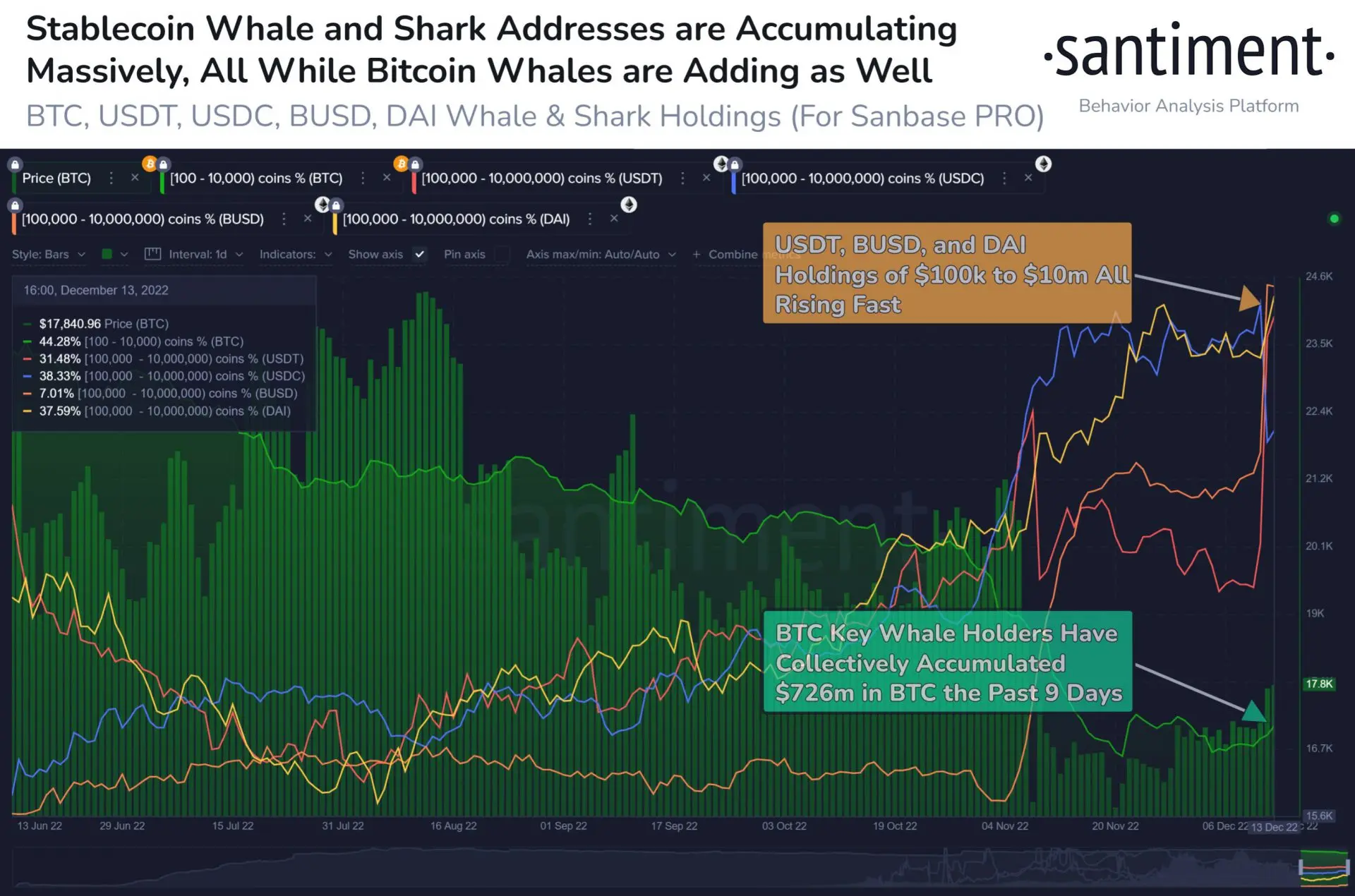 While this isn't the sole reason for BTC's latest surge, the fact that these whales were accumulating rather than dumping came as a huge relief. Santiment pointed out that Bitcoin whales went on a dumping spree for 14 straight months. Further elaborating on the same Santiment wrote,
"..we may be seeing a turnaround now. Not necessarily with prices just yet… but at least with whales finally accumulating rather than dumping. We have seen the largest streak of new BTC whale addresses being created in 10 months."
As seen in the image, prominent stablecoins were also being increasingly accumulated.
Will Bitcoin make its way toward $19K?
Nevertheless, the community seemed to be positive about BTC veering toward $19K.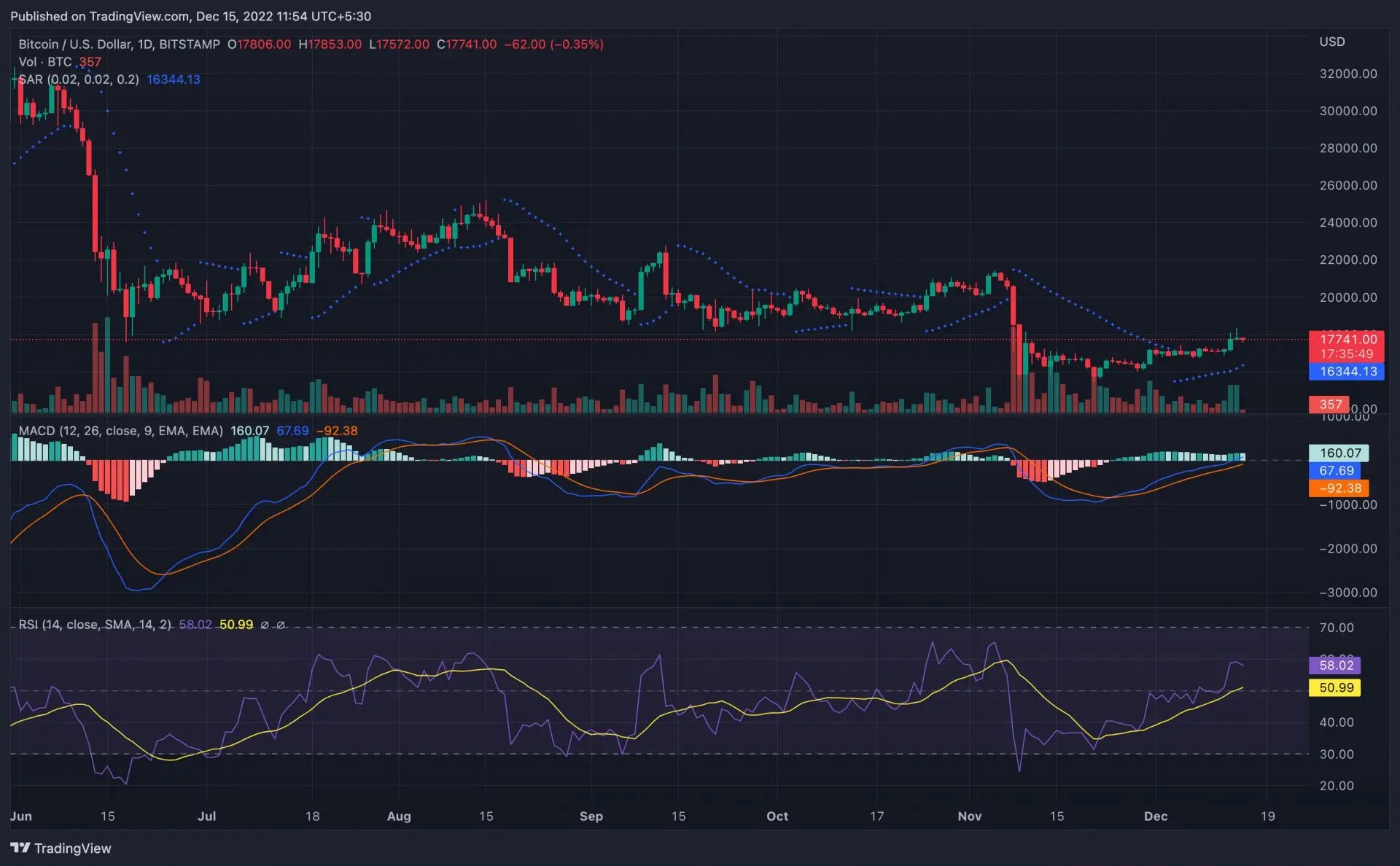 According to the indicator used in the daily chart of BTC/USD, the king coin could be headed toward growth. The Parabolic SAR indicator formed a support line below the candlesticks barring the asset from any potential downfalls.
MACD indicator formed a bullish crossover as the MACD line was above the signal line. The Relative Strength Index [RSI] indicator also signaled a bullish notion as it remained over the 50 median.
Santiment's report along with the above chart demonstrated the possibility of an upswing. While there are reasons for the community to remain optimistic but news regarding FTX, the Ukraine-Russia war and Covid could have an impact on the market.