Dogecoin (DOGE) officially went live in 2013 and became an instant sensation within the crypto and internet meme communities. Early investors have made millions with DOGE despite the token's lackluster performance in the last two years.
In December 2013, DOGE was trading for around $0.00058. However, it was not until February 2021 that DOGE witnessed its first price spike, reaching $0.072. By May of that year, DOGE's price would skyrocket, hitting an all-time of $0.731. The price spike in 2021 represents a growth of about 126020.69% since its launch.
Also Read: Shiba Inu vs. Dogecoin: Which Memecoin Will Reach $1 First?
If you had put $100 into Dogecoin (DOGE) every week since December 2013, you would have invested $51,400 till now. However, the portfolio's value would have grown to a whopping $5.58 million, a growth of 10,757.33%.

However, if you had decided to sell when DOGE hit its all-time high in 2021, you'd have made an eye-watering $63.37 million with a $38,500 investment. The portfolio would have grown by 164,511.94%.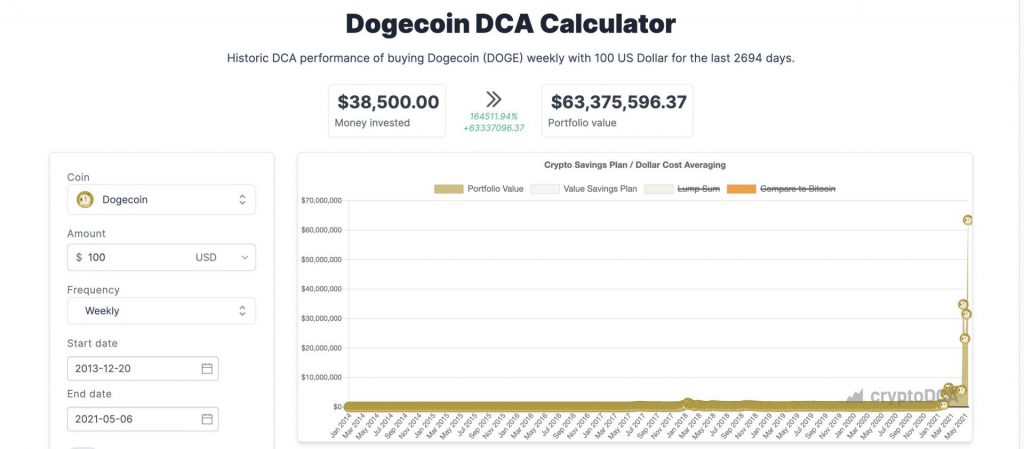 Can you still make millions with Dogecoin if you start investing in 2023?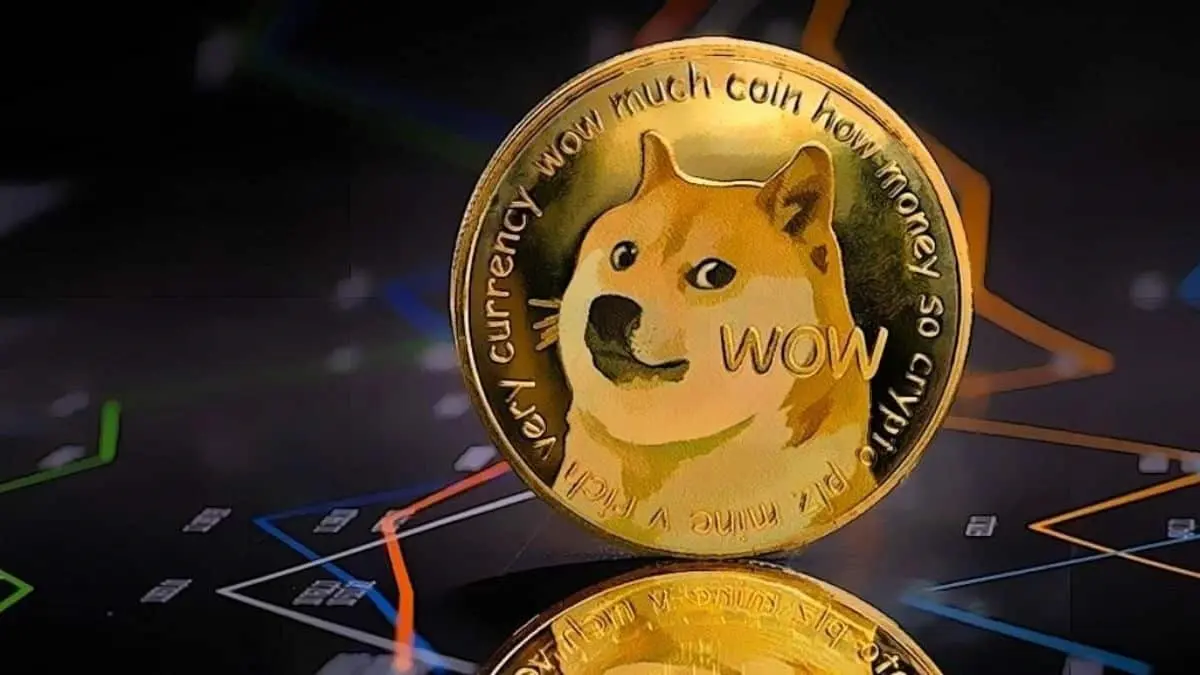 DOGE is currently down by almost 91% from its all-time high. Moreover, there is talk about the popular dog-themed crypto being a part of Elon Musk's X's (formerly Twitter) upcoming payment feature. If DOGE's inclusion does come to fruition, it would bring more adoption for the token. A sudden increase in adoption may cause the memecoin's price to skyrocket. However, we do not have confirmation on when the payment feature will go live or if Dogecoin (DOGE) will be a part of it.
Also Read: Dogecoin [DOGE] Price Prediction: October End 2023
Nonetheless, DOGE is the biggest and most popular memecoin out there. Moreover, it has a massive fan base, which continues to grow. Many anticipate that DOGE could hit the $1 mark when the next crypto bull run occurs.