Dogecoin is on a downward spiral and is trading at $0.062 in September 2023. The meme currency is among the least-performing assets this year, as it's been down for nearly eight months straight. The hype for DOGE has fizzled out, leading it to attract bearish sentiment in the indices.
Also Read: Shiba Inu's Greatest Trade of All Time: $8,000 Turns to $5.7 Billion
While 2023 has been a bad year for the leading meme coin, can it turn the tables in the coming years and deliver profits? A leading price prediction firm has forecast that Dogecoin might climb above $0.30. In this article, we will highlight when DOGE could hit 30 cents in the coming years, according to the price estimate.
Dogecoin Could Climb Above 30 Cents: Here's When DOGE Might Reach $0.30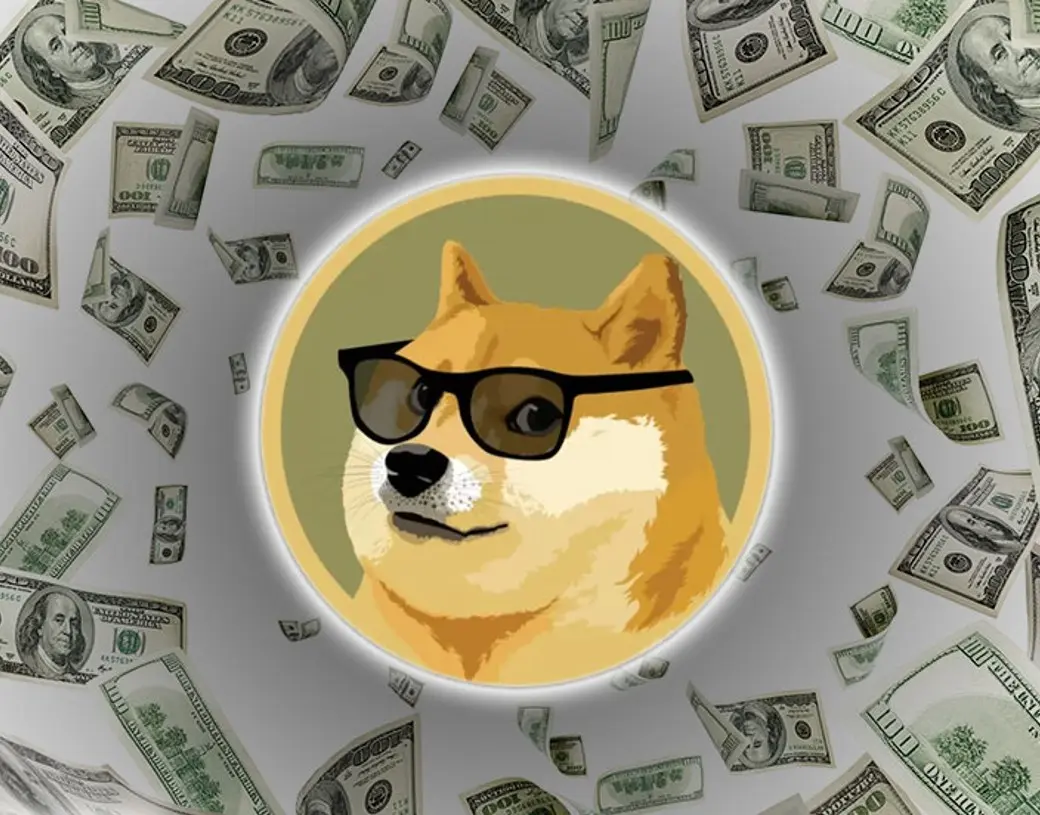 The Finder's panel of experts remains bullish on Dogecoin despite its weak performance in the charts this year. According to Finder's price prediction, Dogecoin might reach $0.33 in the next two years, in 2025. That's an uptick and return on investment (ROI) of approximately 430% from its current price of $0.062.
Also Read: Shiba Inu: You Can Now Become a SHIB Millionaire With Only $8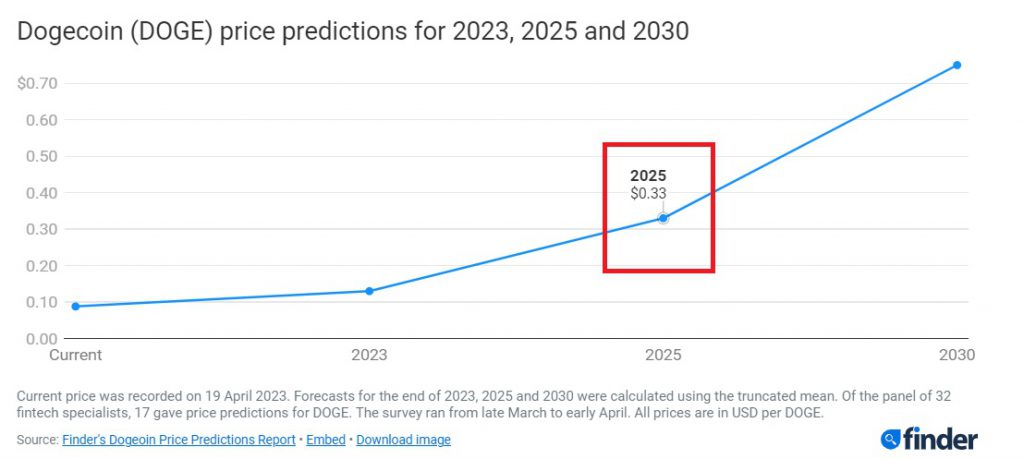 "Despite the fact that most people think Dogecoin is a joke and should therefore have no value, humor has real market value," said Ruadhan O, creator of Seasonal Tokens to Finders. He added, "The sober experts who see no value in a joke are the ones who don't understand the market forces involved."
Also Read: Shiba Inu: $1,000 Turns to $53.7 Million, Gains of 5,372,390%
However, it is advised to do thorough research before taking an entry-level position in DOGE. The cryptocurrency markets are highly volatile and can cut both ways, delivering severe losses. There is no guarantee that Dogecoin could climb above the $0.30 mark anytime in the future, let alone by 2025.
At press time, Dogecoin was trading at $0.062 and was up 1% in the 24-hour day trade. DOGE is down 92% from its all-time high of $0.73, which it reached in May 2021.