Dogecoin is among the top-performing assets of 2023, as it has outperformed the traditional market returns by a long margin. DOGE delivered better returns compared to the Nasdaq 100 index, Dow Jones Industrial Average, and Gold, among others.
The Nasdaq 100 Index which measures the technology sectors' growth, started 2023 at 10,862. On April 5, 2023, the Nasdaq 100 Index has risen upto to 12,126, a 12% increment.
Also Read: Shiba Inu: How Many SHIB Tokens Does Elon Musk Own?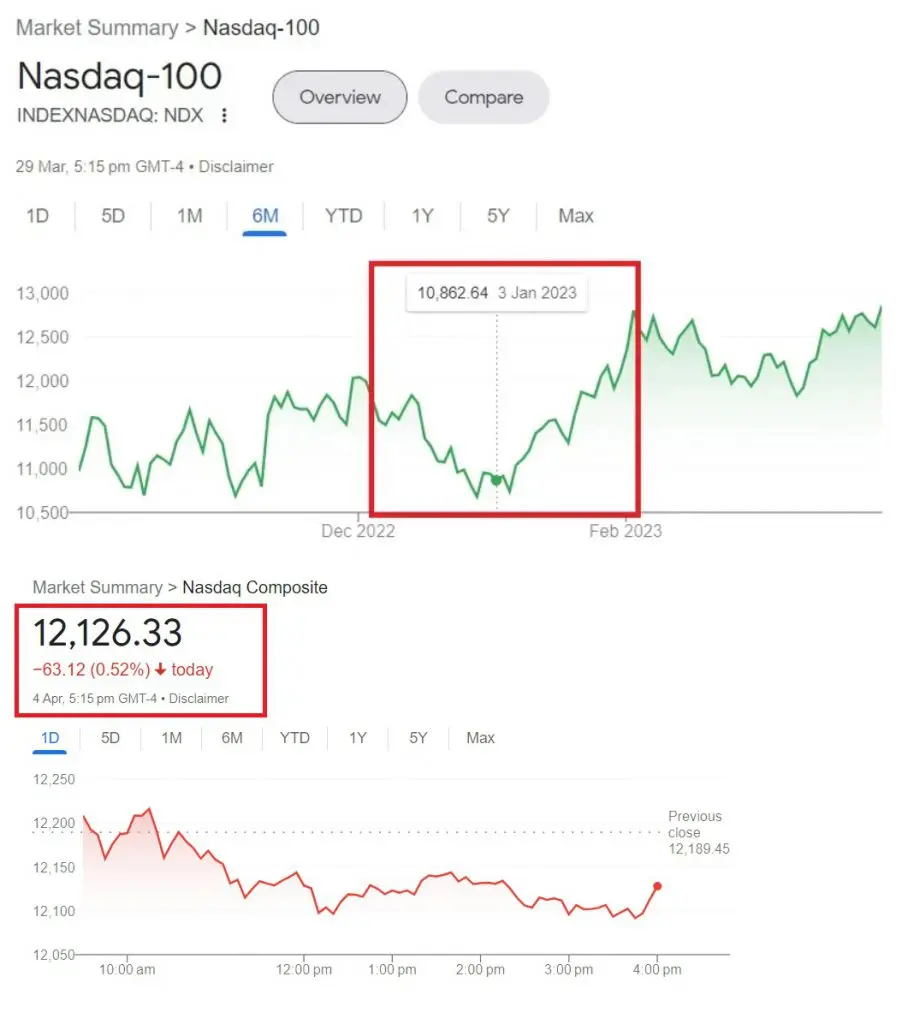 The Dow Jones Industrial Average began 2023 at 33,136 and it mostly traded sideways during Q1. In April it spiked to 33,402 and it is up around 0.7% since the start of the year.
Also Read: Shiba Inu: Man Misses Making $21 Million With An Investment of $200 In SHIB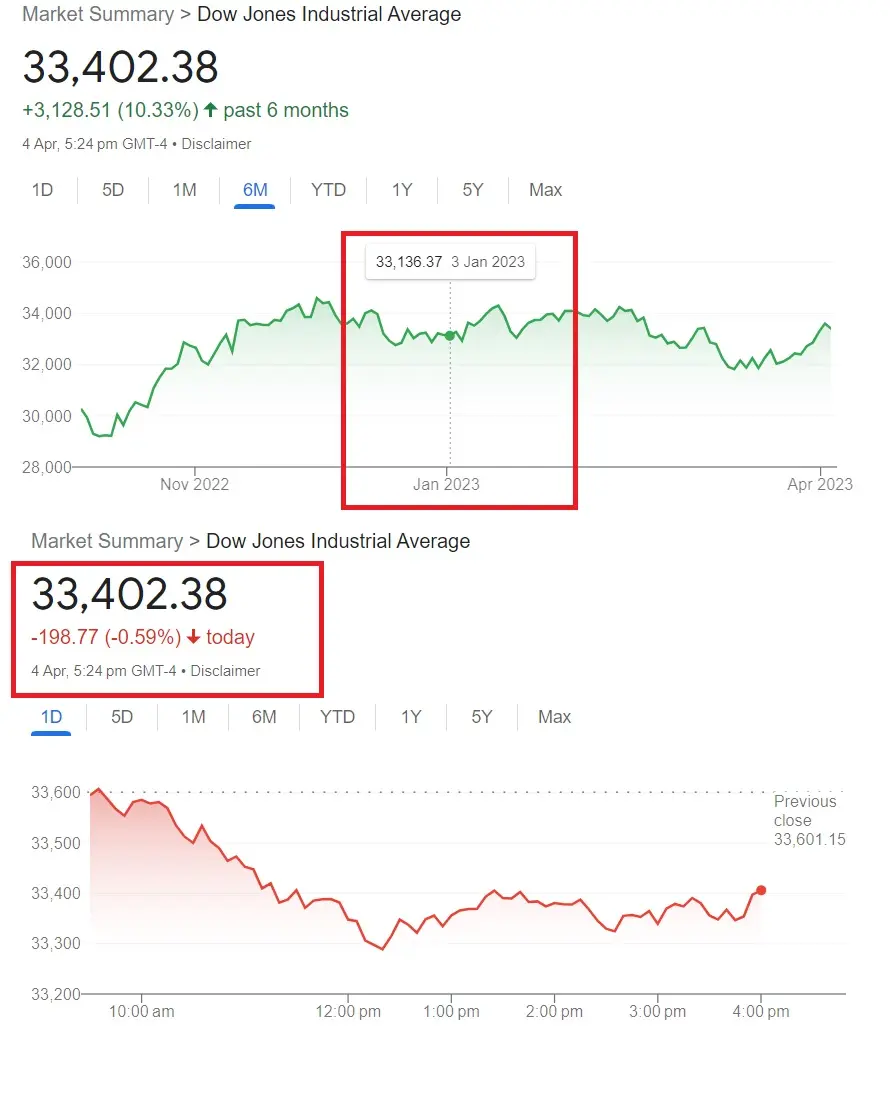 In addition, gold experienced reasonable growth during the banking crisis. Gold started the year at 58,811 and reached a high of 65,051 in April 2023. That's a decent uptick of nearly 11% since January.
Also Read: How Many Zeroes Shiba Inu Deleted From April 2022 to 2023?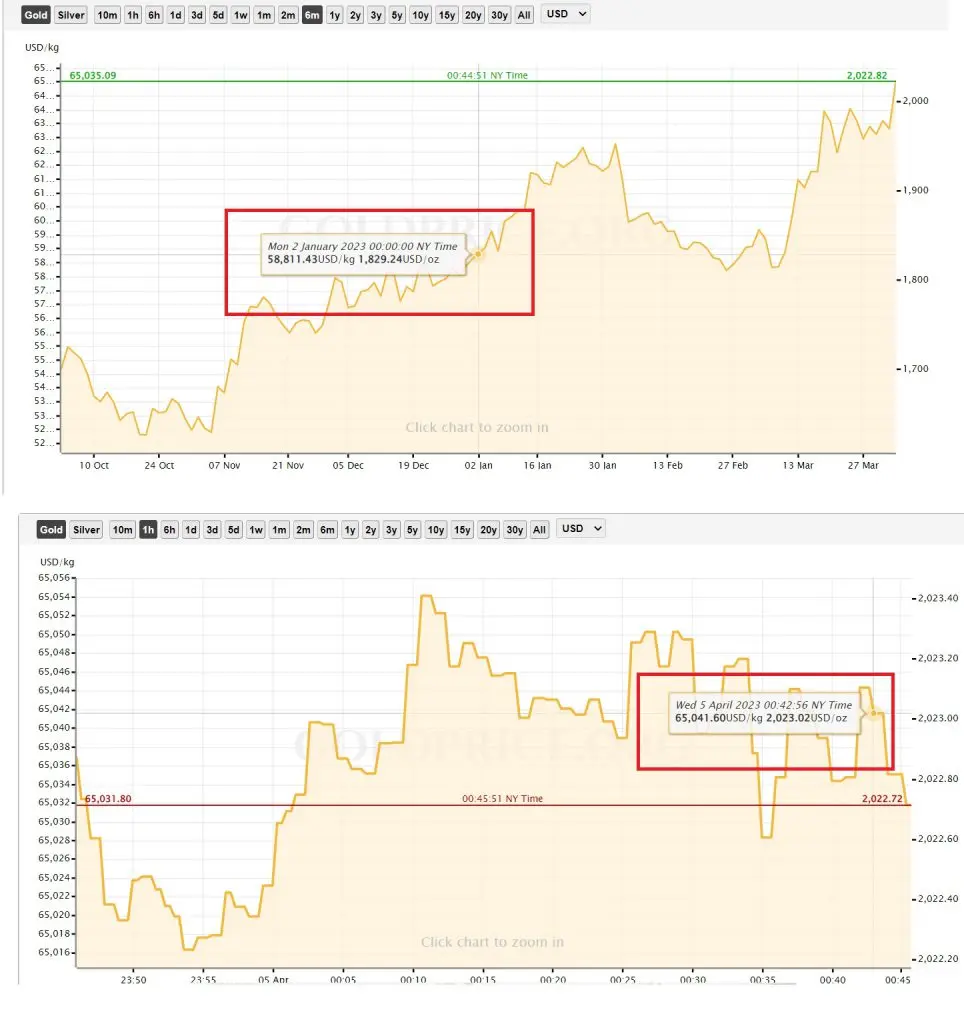 On the other hand, Dogecoin outperformed the above traditional markets by a long margin. Dow Jones, Nasdaq 100, and gold collectively failed to match DOGE's returns till April 2023.
Dogecoin's Performance In 2023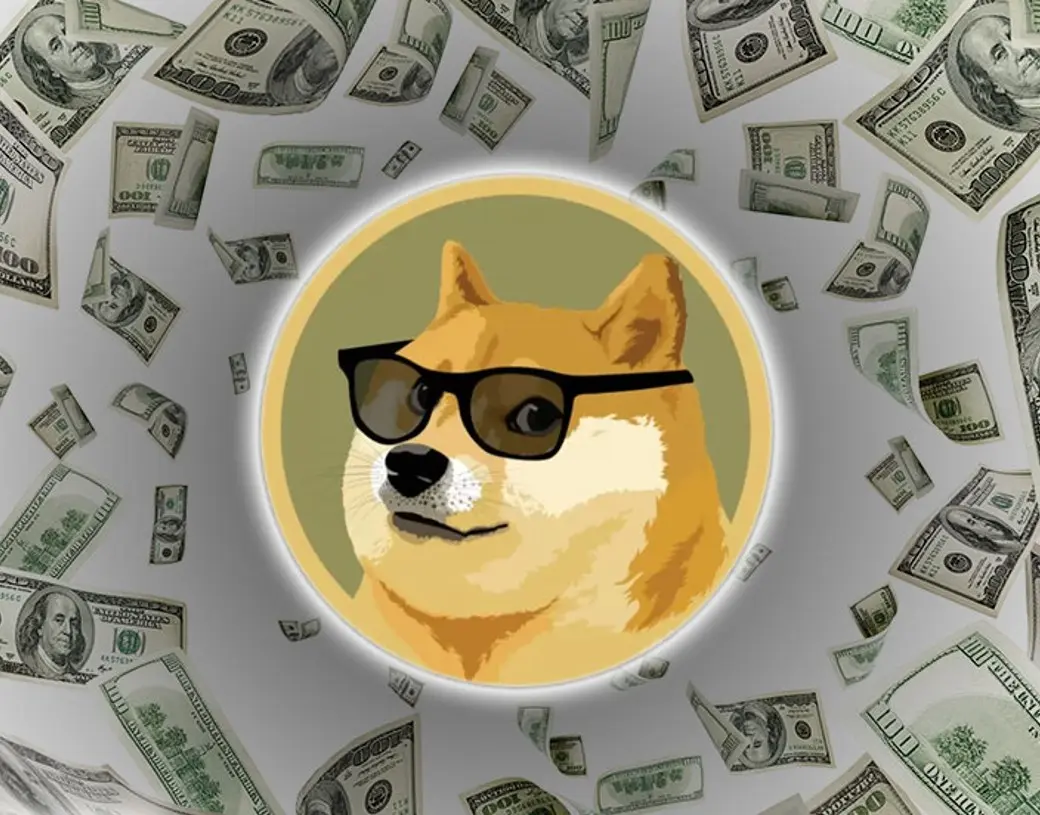 Dogecoin began the year trading at $0.07 and mostly remained sideways for close to three months. Early this month, it spiked 30% in 24 hours touching a yearly high of $0.1. Therefore, DOGE spiked nearly 45% from January to date making it among the best-performing asset of 2023.
Also Read: Shiba Inu Will Reach $0.01 if It Climbs 25% Every Year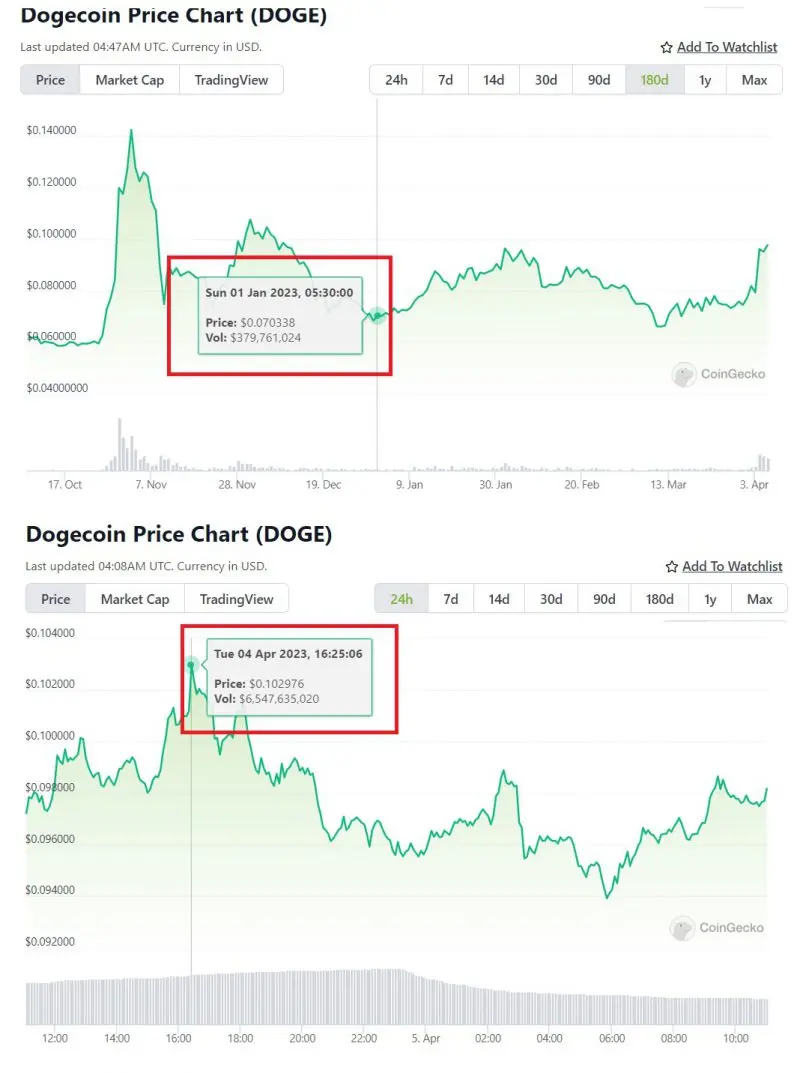 The meme currency dramatically spiked in price on Monday after Elon Musk changed the iconic bird logo on Twitter to the DOGE logo. Rumors are also rife that Dogecoin could be used as a mode of payment for users to pay for the blue tick mark. Read here to know more details about the speculations.
At press time, Dogecoin was trading at $0.097 and is up 2% in the 24-hour day trade. DOGE is down 86.66% from its all-time high of $0.73, which it reached in May 2021.