Twitter CEO Elon Musk changed the iconic social media giant's bird logo to his most loved cryptocurrency Dogecoin. DOGE spiked 30% after the logo change making the meme currency touch $0.1 after the development. Its rival Shiba Inu on the other hand jumped 5% and both the tokens are attracting bullish sentiments. Musk announced in early 2021 that he invested in Dogecoin, but how many Shiba Inu tokens does he own? In this article, we will highlight which cryptocurrencies the Tesla founder Elon Musk owns.
Also Read: Man Misses Making $21 Million With An Investment of $200 In SHIB
How Many Shiba Inu Tokens Does Elon Musk Own?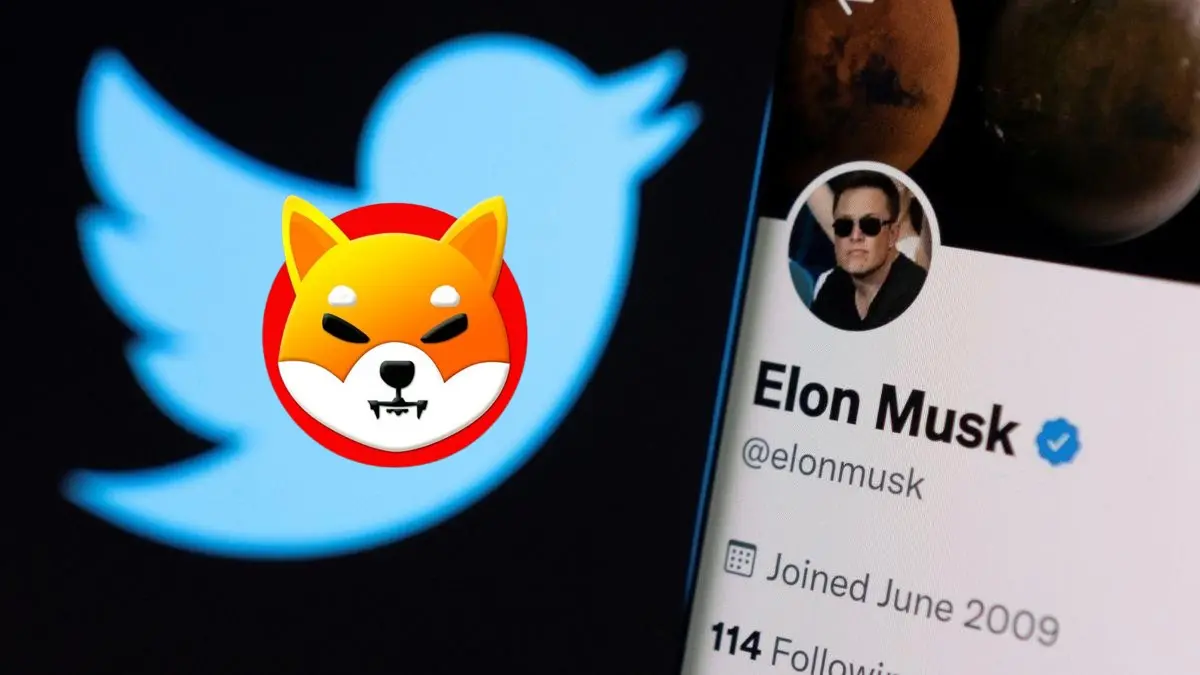 Elon Musk, the self-proclaimed Dogefather publicly revealed during the 'B Word' conference last year that he owns three different cryptocurrencies. The cryptocurrencies that Musk owns in his portfolio are Bitcoin, Ethereum, and Dogecoin. Musk confirmed that he owns no other cryptos apart from these three and has mostly kept them as a long-term investment.
Also Read: How Many 'Zeroes' SHIB Deleted From April 2022 to 2023?
Musk does not own Shiba Inu tokens and confirmed it by answering a question posed by a SHIB investor on Twitter. When Shiba Inu nearly reached its all-time high in October 2021, a SHIB investor asked Musk, "How many SHIB you are holding?" The billionaire entrepreneur replied that "none" confirming that he does not hold any Shiba Inu tokens.
Also Read: Will Dogecoin Be the Currency of Twitter?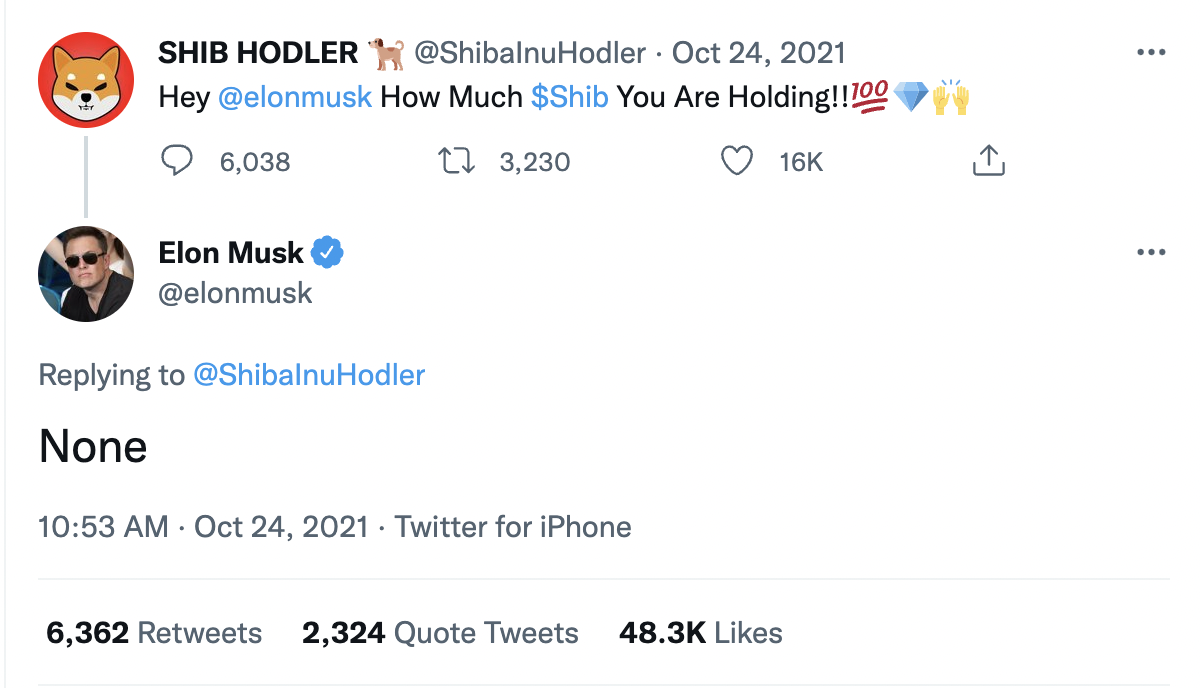 In conclusion, the only cryptocurrencies that Musk holds are Bitcoin, Ethereum, and Dogecoin. SHIB and other meme coins or altcoins are not a part of his investment portfolio.
Many investors have donned the 'Sherlock Holmes' hat claiming that Musk might have been a part of Shiba Inu's formation. You can read what led to the speculation that Musk could be the founder of the Shiba Inu token here.