One of the most popular meme coins in the industry, Dogecoin (DOGE), appears as though its price may be poised to break above the $0.06 point. Indeed, the asset seems to be fighting back after a downward fall earlier this month. Subsequently, its quick turnaround has left hope for continued upward momentum.
From July 25th to October 9th, Dogecoin noted a decrease in its price. Just four days later, the price had seen an upward trajectory that garnered some enthusiasm from investors in the asset. Now, the meme coin could reach a critical level as its charts have shown a bearish pattern.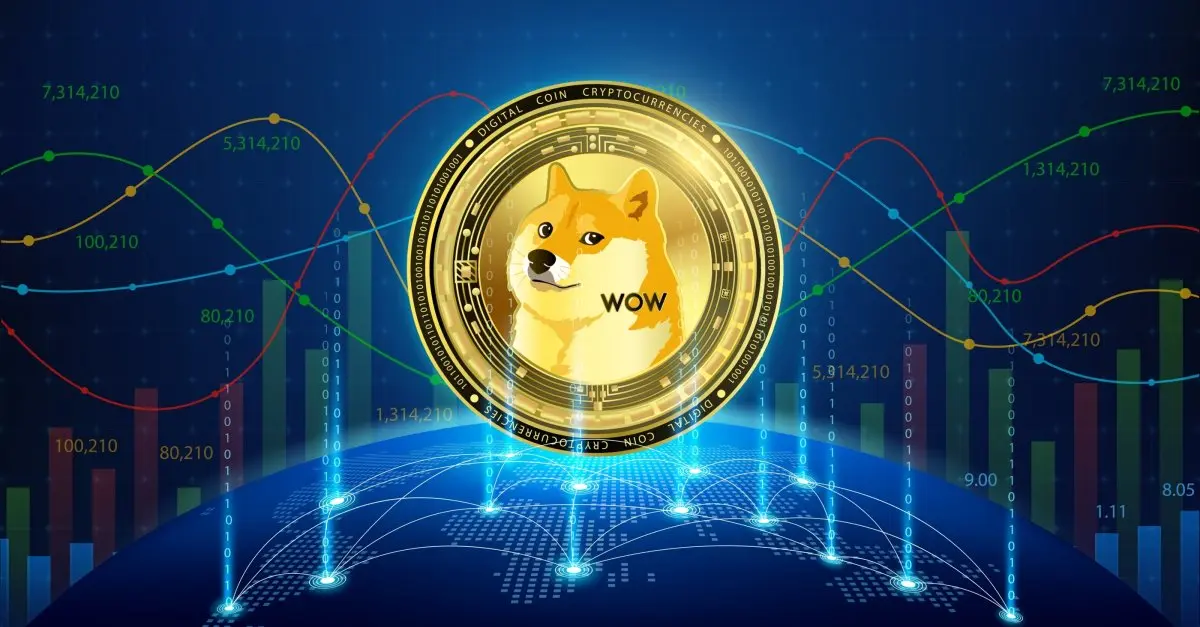 Also Read: 59% of Dogecoin (DOGE) Holders Are Now in Loss
Dogecoin (DOGE) Could Reclaim Key Level in Move Upward
Technical observation of Dogecoin has shown that DOGE has been firmly situated above $0.06 since June. Subsequently, the price has displayed a descending resistance trend. Those two facets combined have developed a descending trial pattern. Therefore, give some bearish observatory displays to investors.
Subsequently, expectations have begun to arise that Dogecoin (DOGE) could be poised to break through the $0.6 price point. Specifically, it would have followed a massive breakdown that occurred in October. Then, it fell below the support level but didn't stay there long. The short-lived downturn was met with a reversing price trend just days later.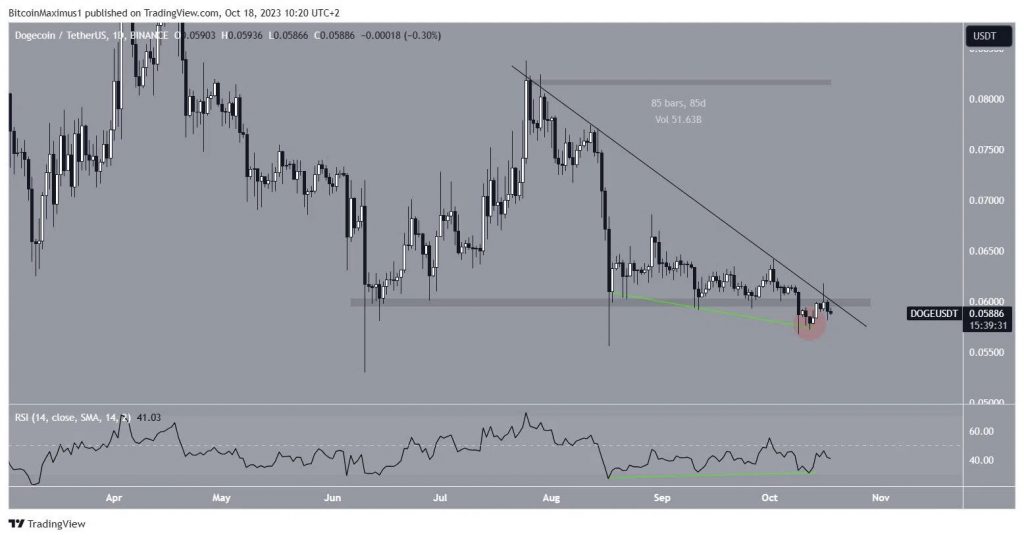 Also Read: Why Dogecoin, Shiba Inu, and Pepe Are Crashing in 2023
Dogecoin is currently in the $0.60 horizontal area with the descending resistance trendline in tow. Moreover, that line had been firmly in place for 85 days, until now. The Relative Strength Index (RSI), which is a momentum marker for investors, is bullish.
The RSI is currently above 50 with an upward trajectory that is aligned with bullish predictions. Alternatively, the RSI stance and the failure of DOGE to reclaim its price have left some uncertainty in the near term. However, two things could happen that could confirm an upward trend.
Firstly, the asset must hit a daily close that is above that descending resistance trendline. Then, both the $0.060 and the RSI have to rise above the 50 indicators. If that takes place, DOGE could see its price jump by as much as 20%, catapulting toward the $0.070 resistance level.