Upon its launch in December 2013, Dogecoin was trading at around $0.00058. The memecoin reached the 1 cent mark in early 2018, but quickly gained back a zero after its decimal point. It was not until February 2021 that DOGE would see its first massive price spike, reaching $0.072. A few months later, in May, the popular dog-themed crypto would reach its all-time high of $0.731, registering a gain of 126020.69% since its launch.
However, the peak would not last very long. Since 2022, DOGE has been on a downward trajectory, apart from a few sporadic spikes, mostly from tweets by Elon Musk, a vocal DOGE supporter. Nonetheless, despite its fall from the 2021 bull run, if an investor continuously invested in the crypto since its launch, they would still be in profit.
Also Read: Shiba Inu vs. Dogecoin: Which Memecoin Will Reach $1 First?
How much would you have made with $100 in weekly investments in Dogecoin since its launch?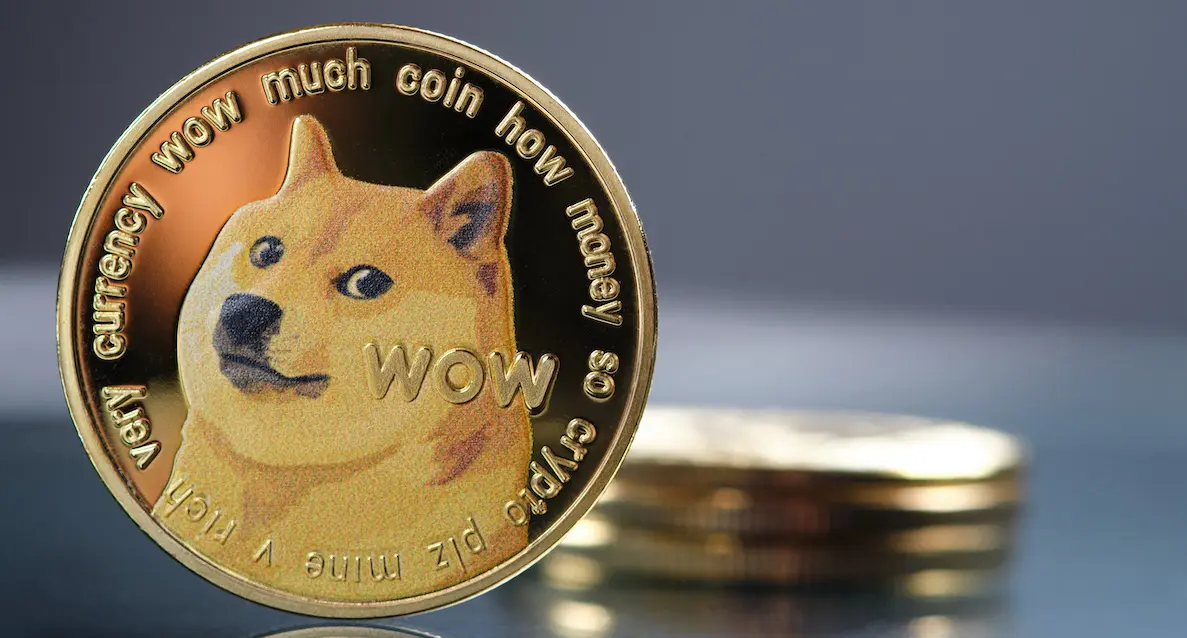 Dogecoin (DOGE) is currently up by around 2230% since its launch in 2013. If an investor put in $100 every week since its launch, they would have invested a total of $51,100. According to the calculations by CryptoDCA, these investors would have made about $5.7 million by September 2023.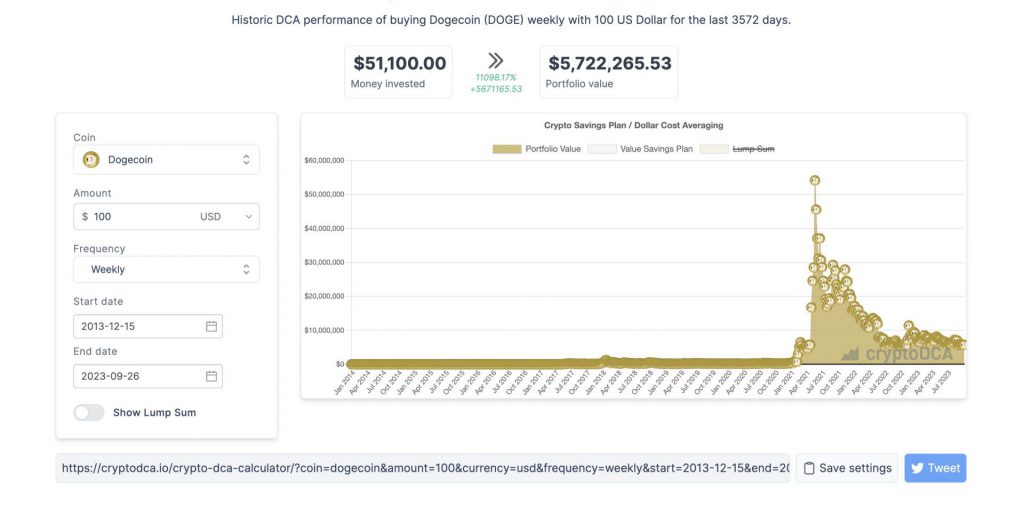 This represents a return of about 11098.17% and a monetary gain of about $5.67 million. While it may be surprising to some, it all comes down to dollar cost averaging. Dollar-cost averaging is an investment method that reduces the risk of price fluctuations. Instead of buying into an asset at a particular price, investors make regular, timely investments in an asset. This method reduces the average cost of each share over time. This investment method is also called the constant-dollar plan.
Also Read: Dogecoin Estimated To Reach 30 Cents: Here's When Doge Could Hit $0.30