Dogecoin is currently trading at the $0.07 level and spiked nearly 7% in the 24-hour day trade. DOGE saw a spurt in the charts after nearly two months as the coin remained on a downward spree. However, now that DOGE is up nearly 25% since the last month, will it experience a leg up? In this article, we will highlight a Dogecoin price prediction for mid-November 2023. Here's how high or low the leading meme currency could trade in the indices next week.
Also Read: Shiba Inu (SHIB) Price Prediction For This Week
Mid-November Price Prediction For Dogecoin (DOGE)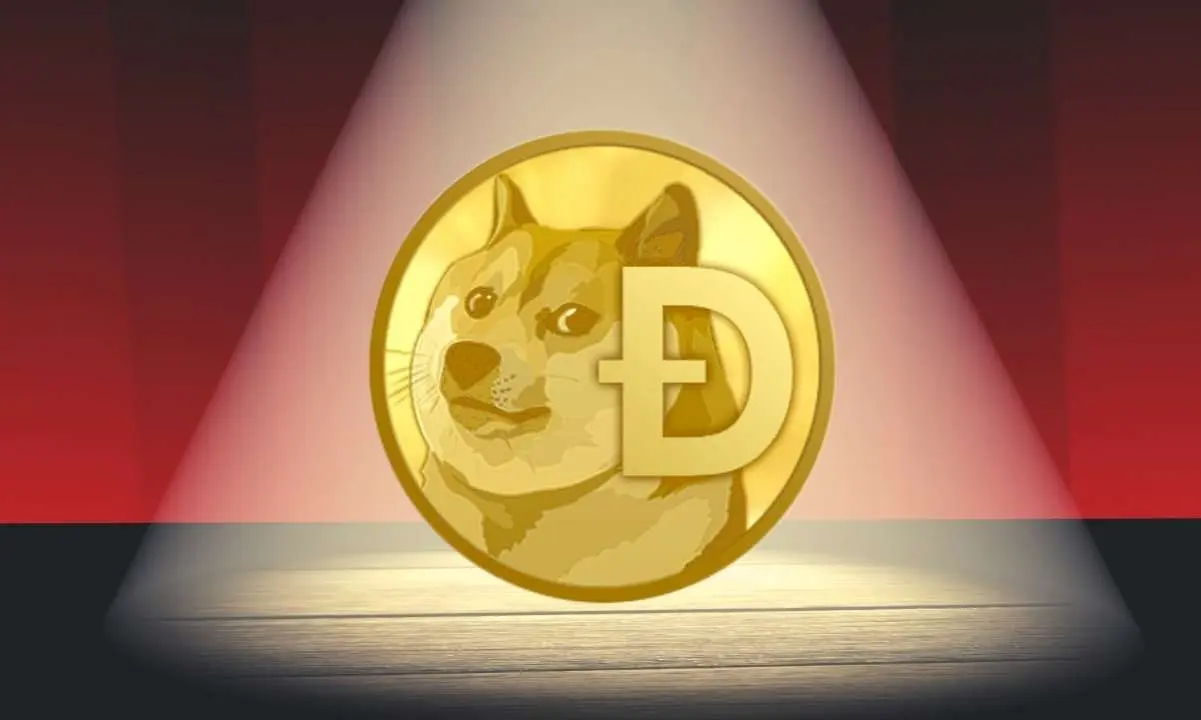 Dogecoin is among the least-performing assets in 2023 as it went on a relentless downturn from January to October. Leading on-chain metrics and price prediction firm Changelly has painted a bearish picture for DOGE in mid-November 2023. According to the price prediction, Dogecoin will remain in the red next week and fall another 5% in the coming days.
Also Read: Ripple: XRP Price Prediction For The Weekend
The price forecast suggests that Dogecoin could fall to $0.067 level during mid-November 2023. That's a downturn of close to 4.25% from its current price of $0.075. Therefore, it is advised to not take an entry position into DOGE at the moment. The leading meme currency has more to lose than gain in the charts this week.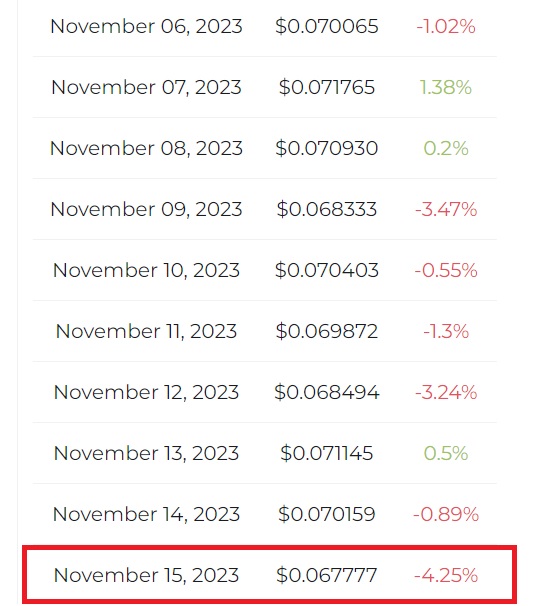 Also Read: Shiba Inu Forecasted To Reach 50 Cents by 2024
The conflict in the Middle East is also a leading cause for the cryptocurrency markets to remain in the red. If the Israel and Palestine conflict escalates, then both the global stock and cryptocurrency markets could experience a bloodbath. It is advised to do thorough research before taking an entry position into Dogecoin at the moment due to troubling global factors.
At press time, DOGE was trading at $0.075 and is up more than 6% in the 24-hours day trade. However, DOGE is down close to 90% from its all-time high of $0.73, which it reached in May 2021.