Shiba Inu (SHIB) has kicked off the week on a positive note, defying the broader trend of consolidation in the world of altcoins. In contrast to Bitcoin (BTC), the frontrunner in the crypto market, which experienced a marginal dip of 0.88%, Shiba Inu has managed to display 0.88% growth at the time of reporting. Meanwhile, its price stood at $0.000008162.
This upward momentum has sparked optimism among the SHIB community. It further led to discussions about the possibility of SHIB achieving the ambitious target of 50 cents. This optimistic outlook within the Shiba Inu community is bolstered by forecasts and technical analysis.
Telegaon, a platform that employs AI-driven technical analysis has presented an encouraging long-term outlook for Shiba Inu. According to Telegaon's projections, SHIB could potentially reach a valuation of $0.50 between the years 2040 and 2050. Their forecast suggests that SHIB might attain a peak price of $0.089 by 2040. This will be followed by further growth which is anticipated by 2050, potentially reaching a value of $0.62. It has led to speculation that SHIB could come close to the 50 cents mark sometime during the two-decade period between 2040 and 2050.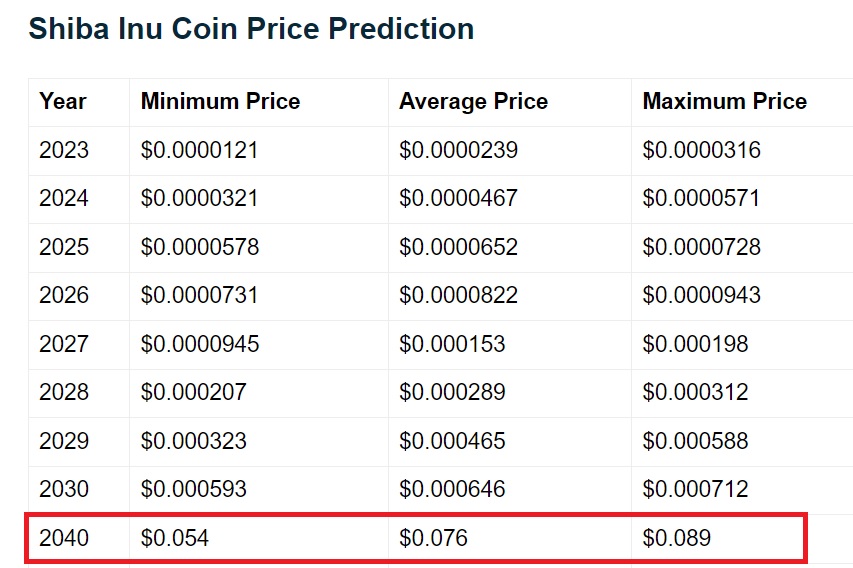 Also Read: How Many 'Zeroes' Shiba Inu Deleted From November 2022 to 2023?
Shiba Inu Aims for $1 by 2050
In addition to the projection of SHIB reaching 50 cents, Telegaon's chart also hints at the possibility of SHIB hitting the $1 milestone by 2050. If these forecasts by Telegaon materialize as predicted for 2040 and 2050, current SHIB holders may potentially accumulate substantial wealth. Nevertheless, it is crucial to take into account the extended time frame of 2040. It is a significant duration from the present. Moreover, given the inherent volatility of the cryptocurrency market, some current holders may opt to sell their holdings before the projected time frame comes to fruition.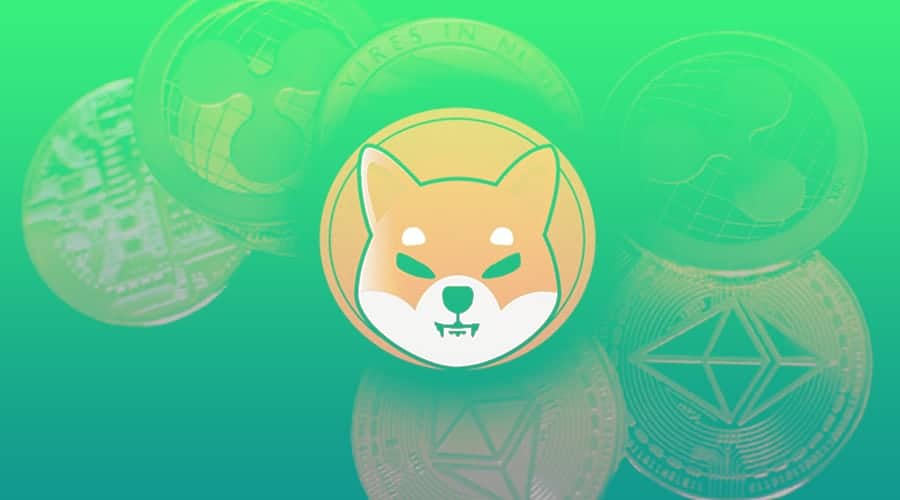 Also Read: Here's When Shiba Inu Will Surge by 1,800%
Shiba Inu's recent positive momentum has rekindled the aspirations of its community. This is with respect to the goal of reaching 50 cents firmly in their sights. Telegaon's optimistic long-term forecasts have further fueled this enthusiasm, hinting at the potential for substantial growth in the coming decades. Nevertheless, it is vital to approach such projections with a degree of caution. This is because the cryptocurrency market is renowned for its unpredictability and volatility. SHIB's journey towards 50 cents and beyond remains a matter of long-term vision and unwavering community determination.