Shiba Inu entered 2023 on the front foot as it spiked nearly 70% between January to March. SHIB outperformed Bitcoin, Ethereum, and the Nasdaq 100 index in Q1 this year becoming a top-performing financial asset. However, the tides turned in Q2, as the dog-themed token slipped in price never to recover till today. There's a heaven and Earth difference between SHIB's January price and November's price in the charts.
Also Read: Shiba Inu: $500 in SHIB Becomes $3.8 Million in November 2023
Shiba Inu: Here's How Many 'Zeroes' SHIB Knocked Out Between November 2022 to 2023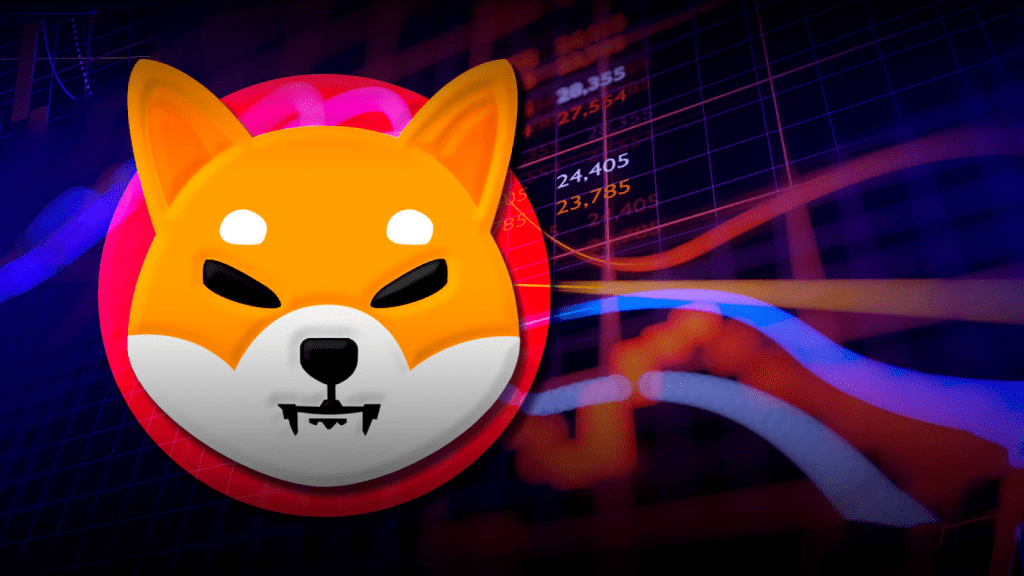 Shiba Inu did not delete a 'zero' between November 2022 to 2023 but added an extra 'zero' in the indices instead. SHIB was trading at $0.00001293 in November 2022 but is at $0.00000808 in November 2023. Therefore, from four 'zeroes' last year, SHIB is now at five 'zeroes' this year. That's a downward trend of nearly 35% since the last year.
Also Read: Shiba Inu Might Easily Outperform Dogecoin in 2024, Explains ChatGPT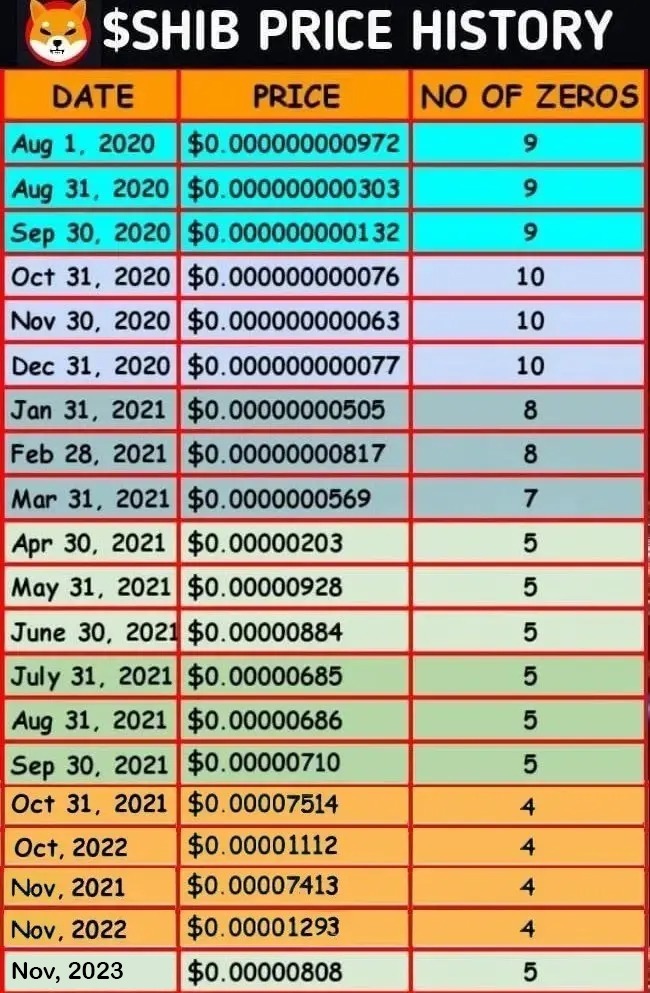 It is been nearly seven months since Shiba Inu dipped to five 'zeroes' in the charts this year. The dog-themed token is unable to delete its fifth 'zero' despite multiple attempts. Even the launch of the Shibarium layer-2 network did not make SHIB rally in price and delete a 'zero'.
Also Read: How Many Days Have Passed Since Shiba Inu Failed To Delete a Zero?
The development is testing the patience of investors as the majority of holders remain underwater with losses. The burns remain meager with only a few millions of tokens being sent to the dead wallet every day. While the burns are initiated by third-party apps, Shibarium has yet to burn SHIB tokens.
If Shibarium does not burn trillions of tokens every year, then reaching the 1-Cent mark might never turn into reality. SHIB's price rise firmly sits on the shoulders of Shibarium but the network isn't sending tokens to the dead wallet. Read here for a realistic price prediction on when Shiba Inu might reach the $0.01 milestone.