Early investors of Shiba Inu are sitting on sacksful of dollars despite the token heading south for over a year. Yes, investors who took an early entry position in SHIB are still worth millions of dollars even in November 2023. The continuous price downturn trimmed quite a few million in their respective portfolios but command the millionaire tag even today. This makes SHIB stand out from the other cryptocurrencies as it made early investors millionaires in less than a year.
Also Read: The 1 Cent Dream: Shiba Inu Must Rise 30% Every Year To Reach $0.01
Shiba Inu: An Investment of $500 in SHIB Turns Into $3.8 Million in 3 Years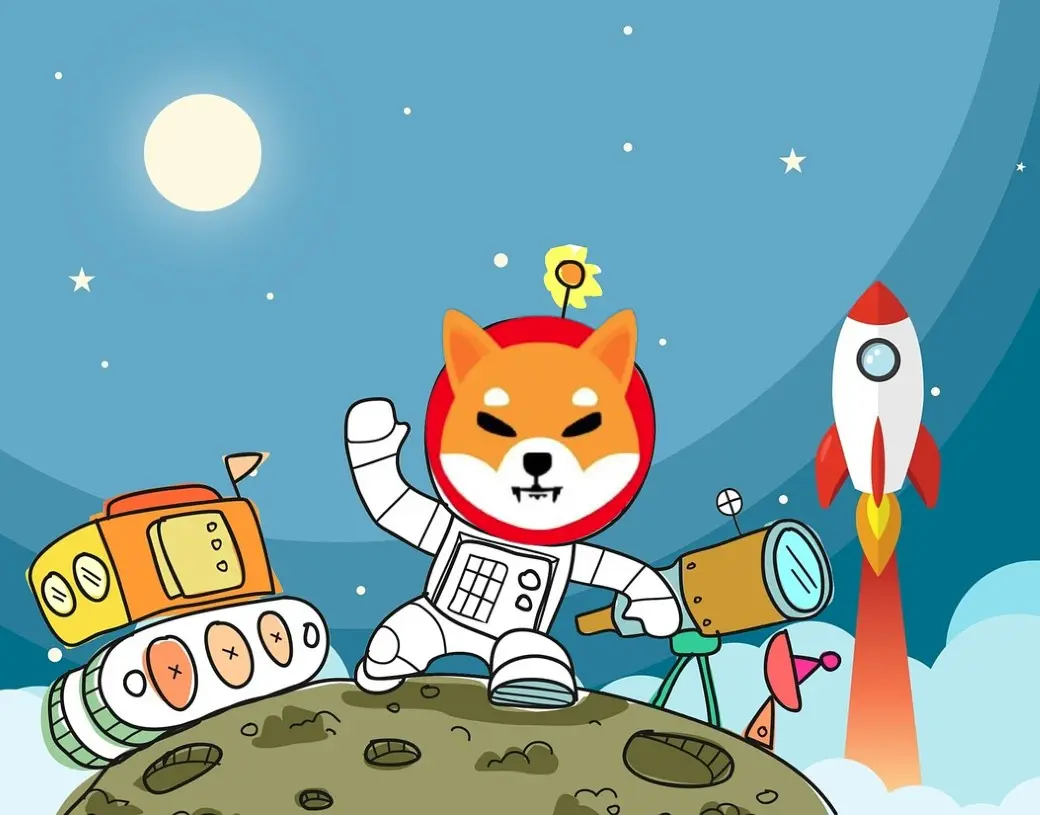 Investors who purchased a mere $500 worth of SHIB during its launch got the one-in-a-lifetime opportunity to accumulate trillions of tokens. Those who held their tokens from August 2020 and up until today, saw their wallet balloon from $500 to nearly $4 million today in November 2023. SHIB beat Bitcoin and even the U.S. stock market in terms of returns between mid-2020 to late 2021.
Also Read: Becoming a Shiba Inu (SHIB) Millionaire Will Only Cost You $6.75
Data from Changelly shows that the same investment of $500 in August 2020 is now worth a whopping $3.8 million today in November 2023. That's an uptick and return on investment (ROI) of about 760,000% since the time of investment. The life-changing gains came through in just 39 months, making SHIB turn into a 'millionaire-making machine'.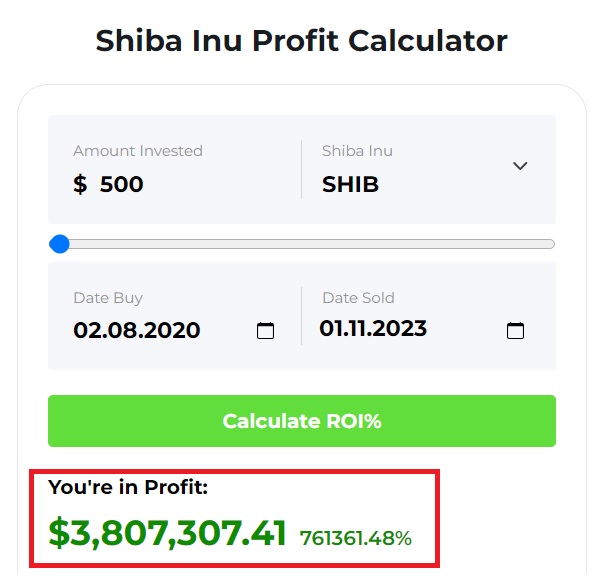 Read here for a story about how an ordinary employee took home $1.7 million by getting in early on Shiba Inu. Read here for another story on how two jobless brothers made millions with SHIB during the COVID-19 lockdowns. The rags-to-riches stories in SHIB are aplenty who now live to tell a tale of richness to their children.
Also Read: Shiba Inu: Dubai Man Makes $70 Million in SHIB, But Sells for $4,000
At press time, Shiba Inu was trading at $0.00000790 and is down close to 1.4% in the 24-hour day trade. SHIB token is down nearly 91% from its all-time high of $0.00008616, which it reached in October 2021.