Ripple's native token XRP is currently trading at $0.60 and has remained in the green for three consecutive days. The fifth biggest currency in terms of market cap worth $32 billion spiked nearly 17% in the last two weeks, despite price prediction stating otherwise.
The cryptocurrency is attracting bullish sentiments as the Dubai Financial Services Authority (DFSA) approved XRP for use in the Dubai International Financial Centre (DIFC). Read here to know how XRP will help Dubai in the cryptocurrency and blockchain evolution ushering into a new era.
Also Read: Ripple: XRP Forecasted To Rise 35%
Now that XRP remains on the front foot, we will highlight a price prediction for this Weekend. In this article, we will explain how high or low Ripple's native token could trade during the upcoming Weekend.
Also Read: Shiba Inu: $500 in SHIB Becomes $3.8 Million in November 2023
Ripple: Weekend Price Prediction For XRP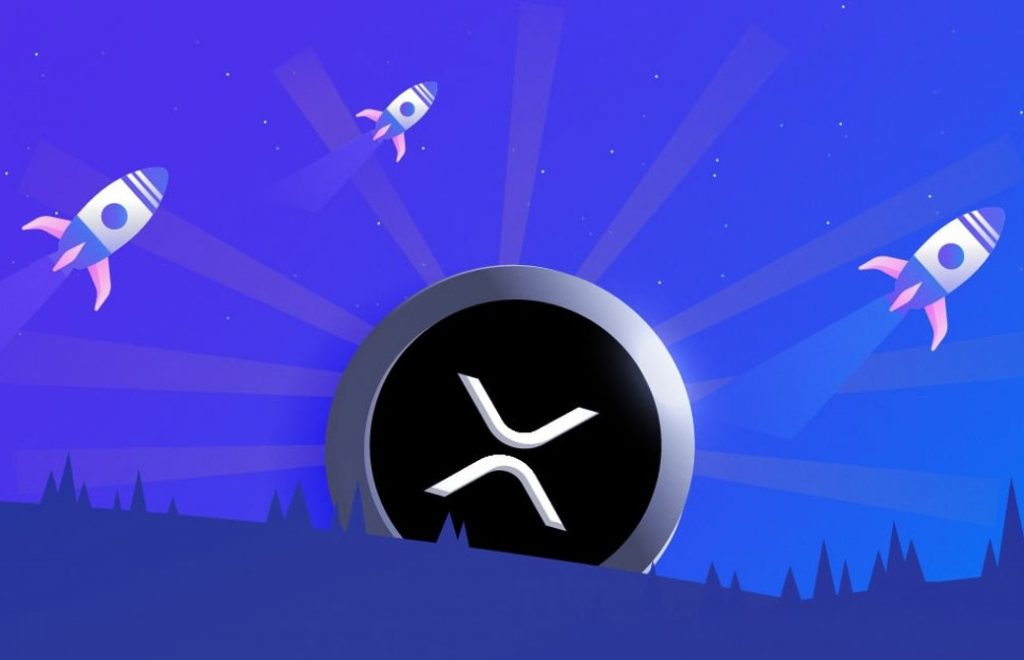 Leading on-chain metrics and price prediction firm Changelly forecasts that XRP could spike nearly 20% during this weekend. According to the price prediction, Ripple's native token could reach $0.64 on Saturday. That's an uptick of close to 7% from its current price of $0.60.
Also Read: Bitcoin Forecasted to Triple in Price, Reach $150,000 in 18 Months
Also, the forecast indicates that XRP could rise by double digits on Sunday. According to the estimates, Ripple's native token could reach a new weekly high of $0.72 on Sunday rising approximately 20%. Therefore, the price prediction for XRP remains positive for this weekend giving investors the opportunity to book profits.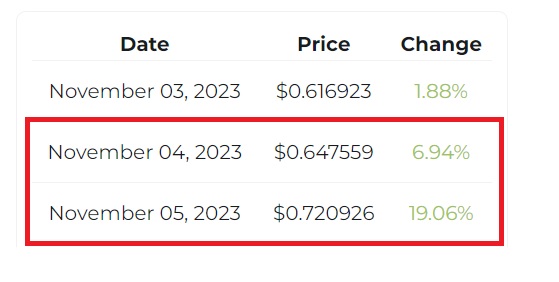 Nonetheless, the cryptocurrency markets are highly volatile and cut both ways delivering severe losses to holders. There is no guarantee that Ripple's native token could spike 20% and reach $0.72 in the next two days. It is advised to do thorough research before taking an entry position into XRP at the moment.
The conflict in the Middle East could drag the markets down if the tensions between Israel and Palestine escalate further. The markets are subject to various factors including wars, among other developments.