Dogecoin (DOGE) took a backseat recently when the memecoin spotlight was usurped by Pepe Coin (PEPE) upon its launch in April. However, PEPE has since undergone corrections, as the token's price and liquidity seem to be spiraling downwards. DOGE, the original memecoin, now has a chance to be the top memecoin in the block once again.
Dogecoin's (DOGE) performance, however, has been lackluster in the last couple of weeks. Although the asset has gained 1.3% in the last 24 hours, it is still down 6.9% in the 14-day charts. Additionally, since January 1, DOGE has rallied only 3.7%. On the other hand, DOGE's biggest rival Shiba Inu (SHIB) has rallied 9.14% in the same time frame.
DOGE is currently showing a bearish trend in the daily chart. Prices seem to be consolidating around the $0.07 level as of now. DOGE currently faces resistance at $0.08285, with support at $0.06604. If Dogecoin has to flip its current trend, it would need to close somewhere around $0.090. However going by the current trend, it does not seem likely that DOGE will break the status quo. DOGE prices may continue to hover below $0.085 till May 31.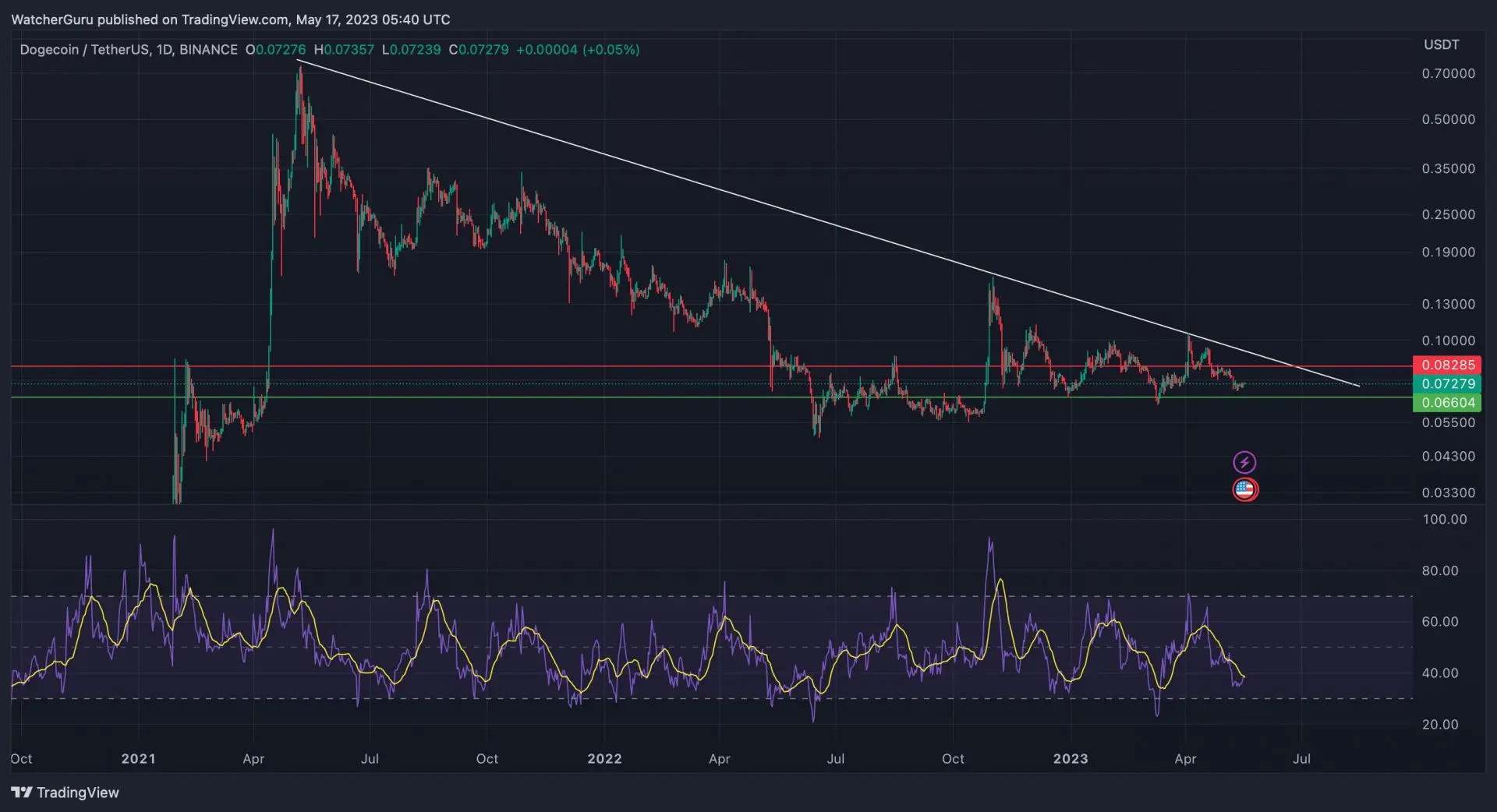 Even PricePredictions' machine learning algorithms put DOGE's price for 31 May at $0.070165.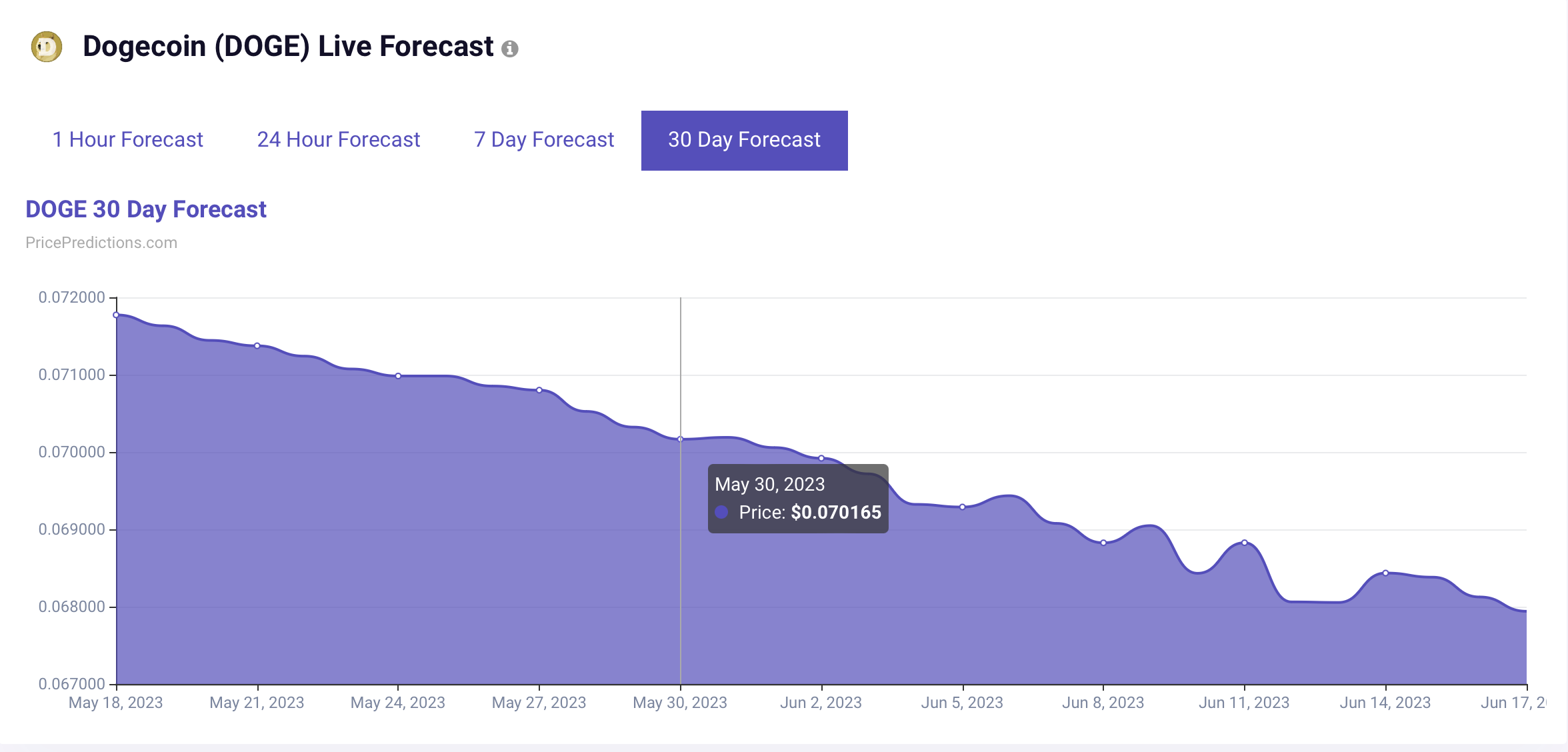 Will Dogecoin turn bullish anytime soon?
Like most memecoins, DOGE relies heavily on online social media hype for growth. In the case of DOGE, the asset has always found support from tech billionaire Elon Musk. However, Musk has not said much about the original memecoin in some time. This may have had a hand in DOGE's lackluster performance in the last couple of weeks. As per the data on IntoTheBlock, 48% of DOGE holders are at a loss, and 48% are in profit. 4% are about even.
However, Musk has recently announced a new CEO for Twitter. It is possible that the social media platform may finally go ahead with its payment feature, which many speculate will also include Dogecoin (DOGE). DOGE may see a bug rally if that were to happen. Apart from that, there isn't much that could push DOGE prices. At press time, DOGE was trading at $0.07279, down by 0.4% in the last hour.