Dogecoin [DOGE] has consistently maintained its status as one of the most well-known meme cryptocurrencies. With regular endorsements from Musk, the altcoin has enjoyed positive price actions. Similarly, with the rebranding of Twitter, DOGE recorded another price surge.
While the rest of the cryptocurrency market was under correction, DOGE was trading at $0.077590 with a 4.6% daily surge. It should be noted that the asset went from a low of $0.073486 all the way to a high of $0.078001, earlier today.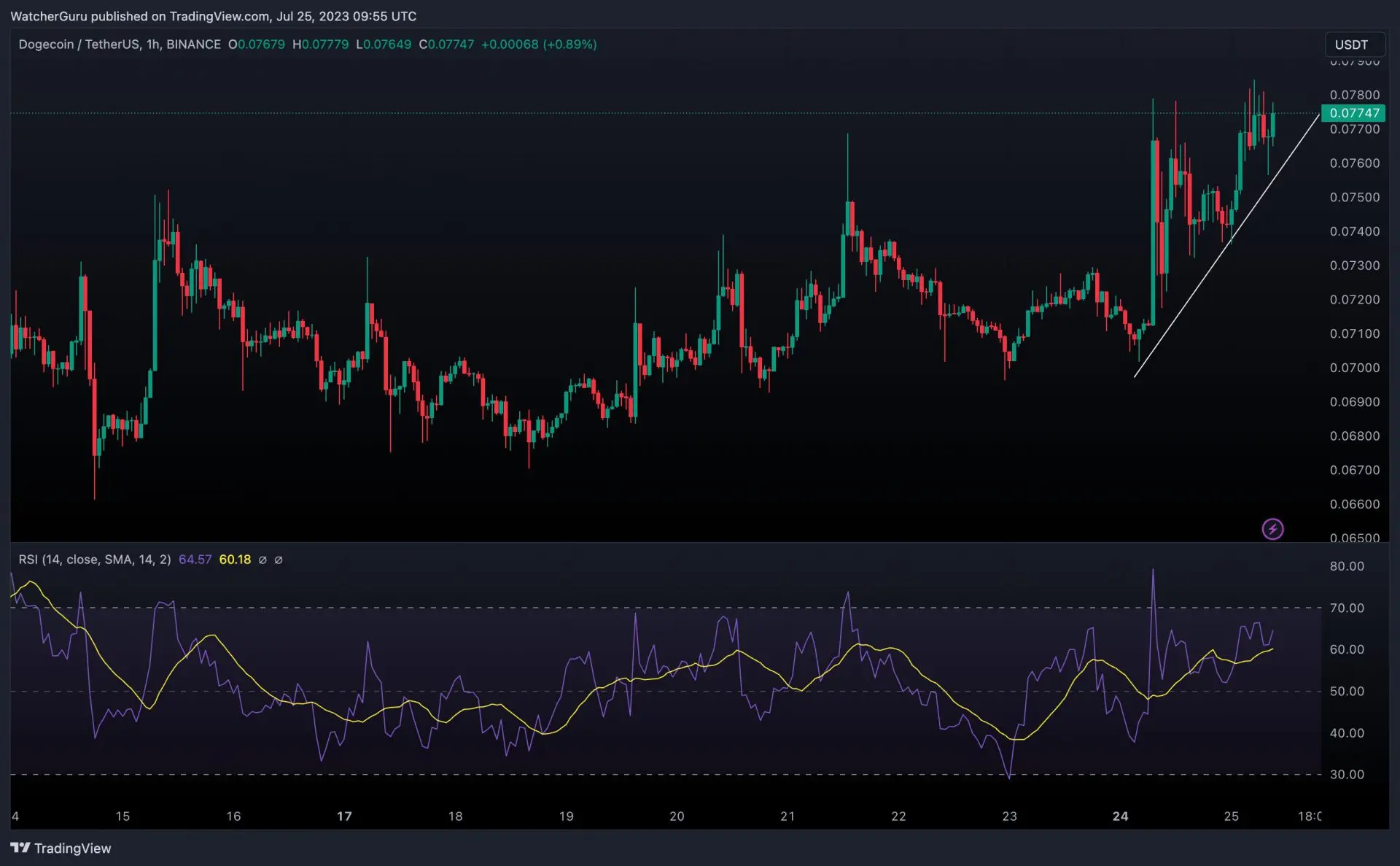 Dogecoin's recent surge is undoubtedly bullish, but short traders held a different perspective. Coinglass data indicated that DOGE experienced the highest short liquidations, amounting to $3.81 million, within the last 24 hours. In addition, the total liquidations that occurred during this period stood at $6.96 million. Furthermore, futures traders incurred losses of almost $10 million while placing bets on both bullish and bearish price movements of Dogecoin.

Also Read: XRP Tops Dogecoin, Solana: Becomes Top Traded Crypto of 2023
Did Dogecoin whales see this coming?
Although short traders may not have been aware of the uptick, there was speculation that a group of whales had prior knowledge. According to prominent analyst Ali Martinez, a certain category of wallet owners increased their DOGE holdings over the last few weeks. Ali revealed that several DOGE whales accumulated a total of three billion Dogecoin during the past three weeks, amounting to a value of $225 million.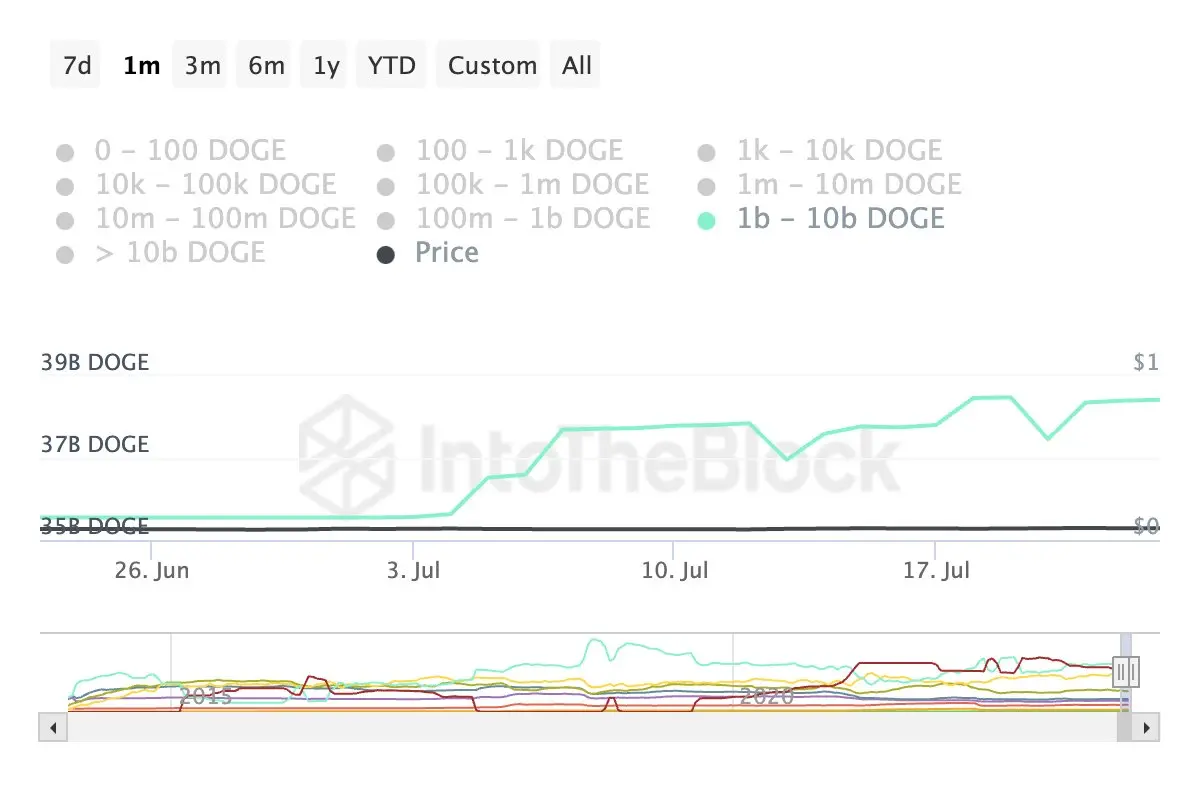 It's important to note that more than 50% of Dogecoin holders are currently making profits. Speculations emerged about how these whales were aware of Twitter's rebranding into X. Some even speculated that Elon Musk might have been among these whales.
Also Read: Elon Musk To Enable Dogecoin Payments in Twitter's X?