The volatility in the Dogecoin market has been on the incline over the last few days. Leaving aside the spike noted in early April, the current price volatility for DOGE is at its highest since December 2022. This likely means that it's time to brace for some action.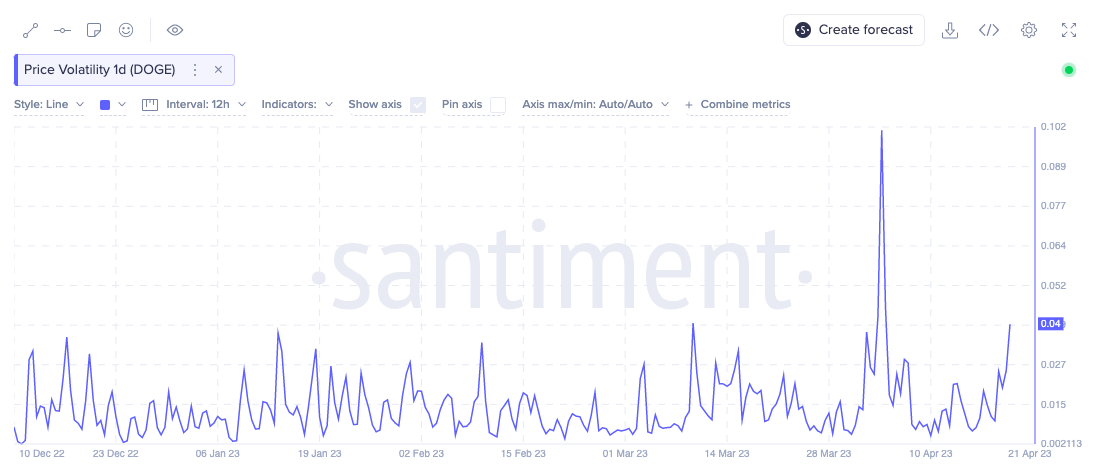 Also Read – Exclusive: Doge Documentary to be "The Wildest" Film Ever Seen
Dogecoin fundamentals
Now, associating the word fundamentals with Dogecoin might seem to be ironical, given its "meme" nature. However, DOGE has come a long way, and peeking into on-chain data will only give us better clarity about how the network has been faring.
Dogecoin's NVT ratio has been on a downtrend over the past few months. Just over the past day, it has dropped by over 31%. As shown below, the current number [~39] is about 8 times lower than its 52-week or 1-year high.
This ratio basically compares the network's value to the transactional volumes. High numbers usually indicate that the network is able to outpace the value being transferred to it and vice versa.
That being said, low NVT ratio values have time and again proven to be good times to accumulate in the past. In fact, they've also coincided with bottoms and early bull run phases. Thus, the current situation may be a boon in disguise for investors.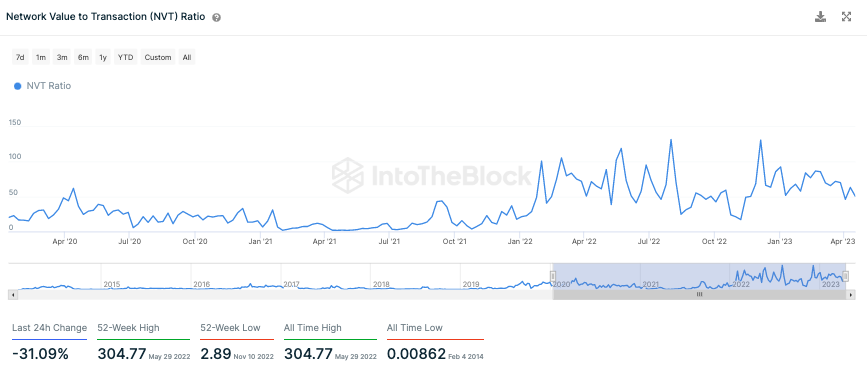 Parallelly, it should be noted that large holders' net flow has also started seeping back into positive territory. In fact, it is in a fairly better position than where it was 30 to 90 days back.
A positive net flow number usually indicated inflows and hints that holders are buying DOGE. It means that the price of the asset is sooner or later obliged to react to the same. Thus, this seems to be the right time for investors to capitalize.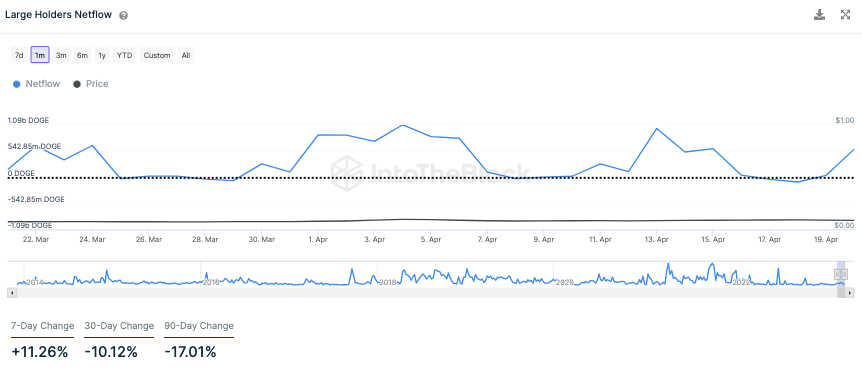 Also Read – 4/20: Will Dogecoin Pump to $0.1 Honor DOGE Day?