The meme token space is flooded with names and tickers that resonate with each other. In an article written in January, one such name-twin pair, Shiba Fantom [SHIBA] and Shiba Inu [SHIB], was picked and analyzed. Well, Dogelon Mars [ELON] and Dogs of Elon [DOE] are two other such tokens and are 'Elon' breeds. Of late, they've been projecting compelling trends, both individually and collectively. So, in this piece, we will deep-dive into the same.
Have both the Elon feathered tokens been flocking together?
Well, over the past week, both the tokens have been appreciated by congruent magnitudes. Dogelon Mars, the third-largest meme-token, ascended by 24.32% while Dogs of Elon, the fifteenth largest meme-token, treaded on the same path and climbed up by 26.2%.
In fact, even on the daily window, both the coins have posted gains in the 10%-15% bracket each.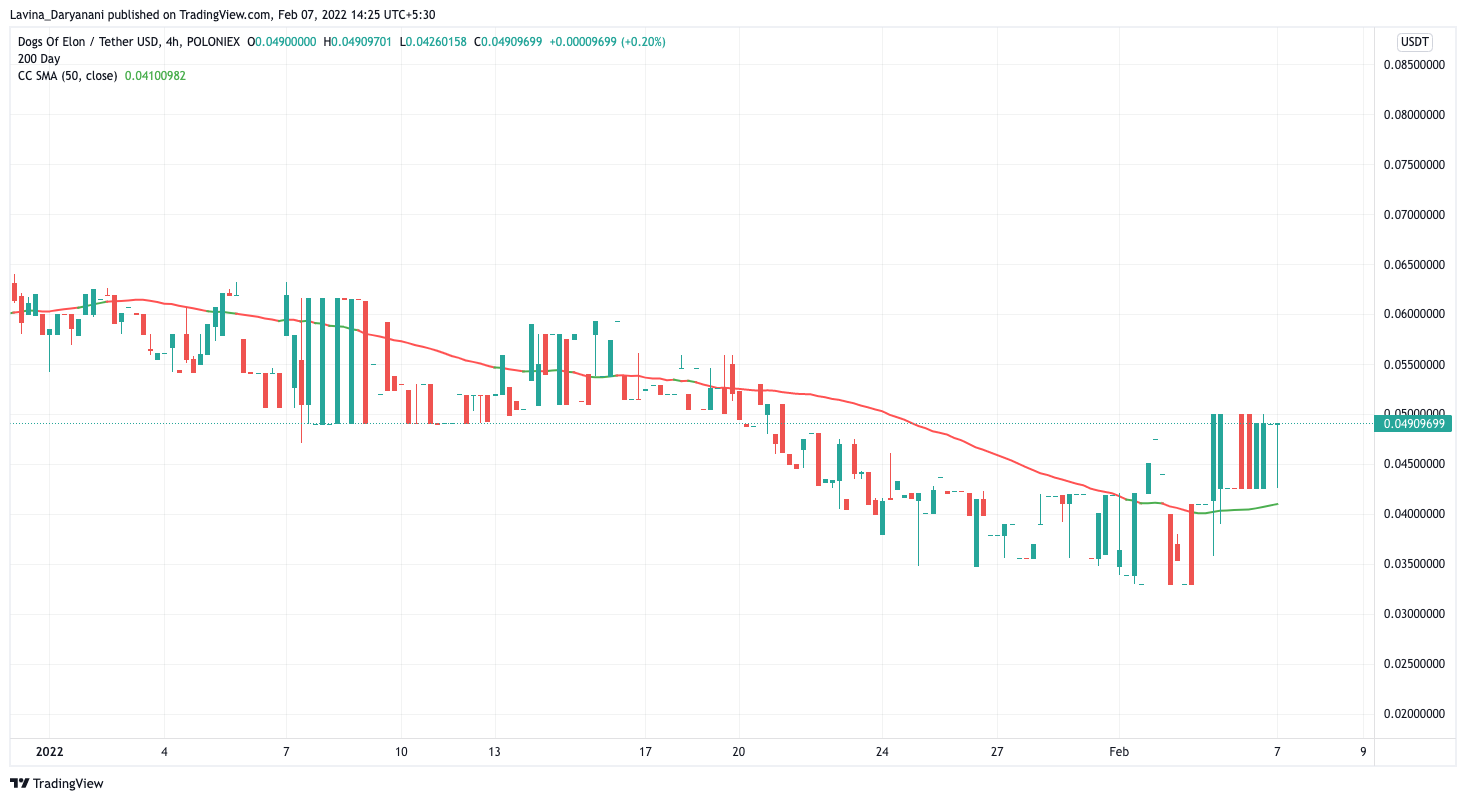 However, subtle differences were noted in the macro landscapes of both the tokens. Dogs of Elon's price movement has sort of been erratic since the beginning of this year.
Its price chart was typically characterized by synonymous candles with evident gaps here and there. Its upticks and downticks have not necessarily followed a pattern and both the upper and lower ranges have been capped by flat bottoms and tops.
Dogelon Mars's price, on the other hand, has been a lot more volatile. Its candles have been spaciously spreading out on the chart and downtrends and consolidations have been, more or less, concrete and predictable.
Despite the differences, it should be noted that the token movement directions have coincided with each other in most instances. The YTD returns for both, Dogelon Mars and Dogs of Elon have been negative – with the former depreciating by 30% and the latter by 15%.
Parallelly, both the token's price movements with respect to their 200 Day Moving Average has also been similar.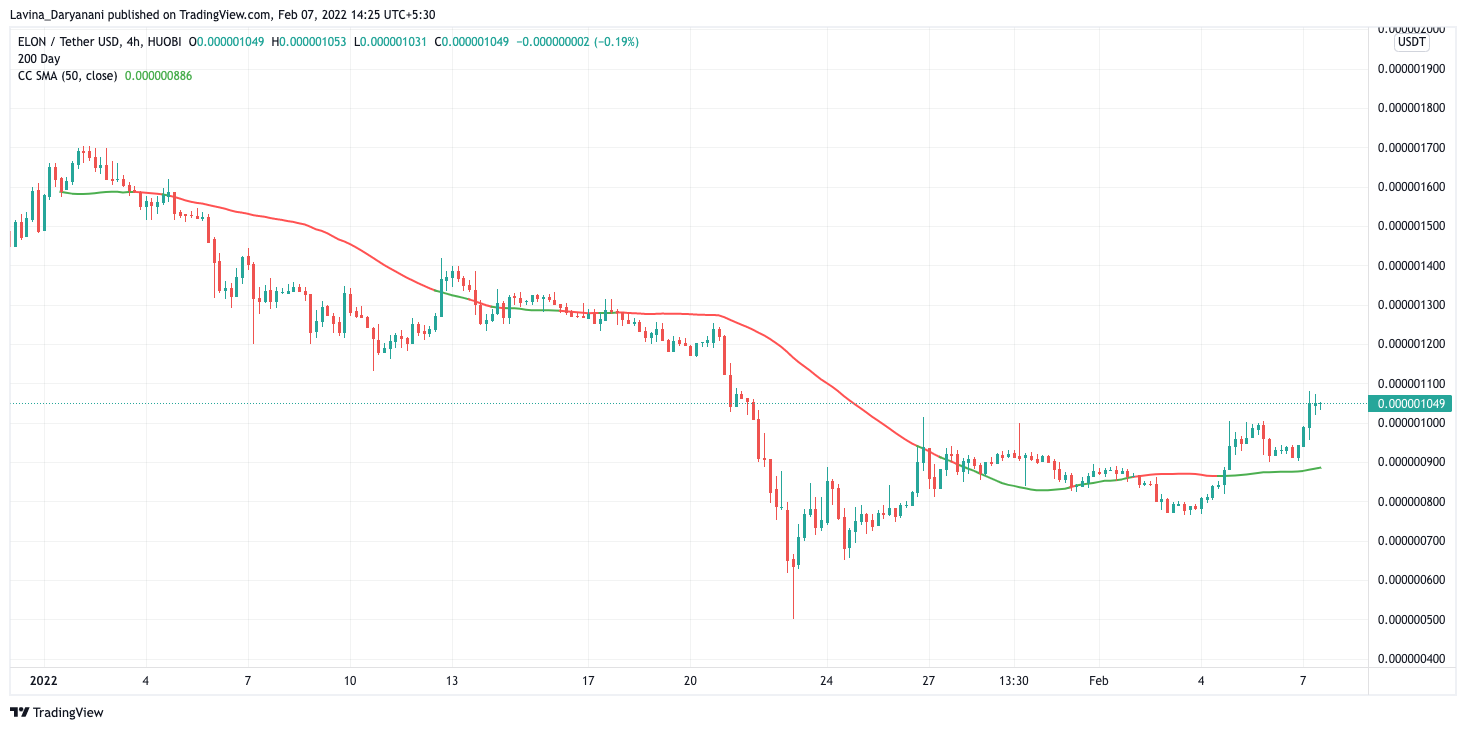 Accounting other factors
The interest for both the Elon breeds has been escalating of late. As per data from CMC, Dogs of Elon is on 1,441,665 watchlists, while Dogelon Mars is right behind, making its presence felt on 1,317,558 watchlists.
The number of HODLers too, for both the tokens has registered a MoM rise. At press time, Dogs of Elon had close to 6.5k HODLers, while Dogelon Mars had over 28k participants in possession of tokens.
So, if the dominant Dogelon Mars's bullish streak persists, so would Dogs of Elon's and vice versa. However, the magnitudes of the same would differ notably.
With a market cap of $8.6 million, DOE has been trading around $0.049 of late. Simultaneously, ELON has been exchanging hands around $0.000001049 and boasts of a $580.5 million market cap.