After a detrimental week, the crypto market seemed to be welcoming the weekend on a bullish note. The entire crypto market was painted in green as most assets were pocketing big gains. One asset, however, caught the eye of the community following its 20 percent daily surge. Ethereum Name Service or the ENS tokens seemed to be bagging significant profits.
At press time, ENS was trading for $20.14 with an 18.31 percent increase over the last 24 hours. It should be noted that the altcoin surged from a low of $16.58 to a high of $20.18.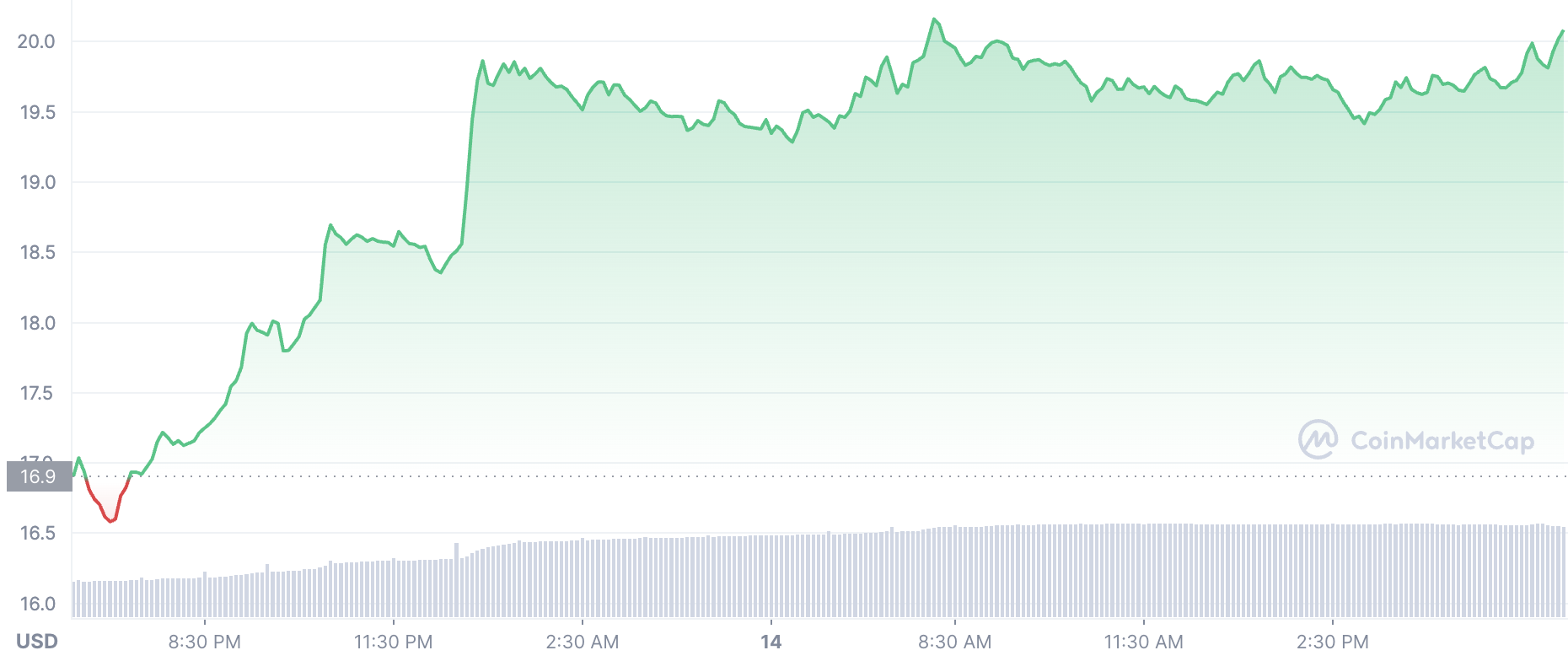 As seen in the altcoin's daily chart, ENS witnessed a sudden rise following a fairly stagnant week.
ENS's latest move is quite significant as it's the highest the asset had managed to surge to over the past 90 days. It should be noted that just about four months ago, the asset dipped to an all-time low of $7.40.
While it remains 171.35 percent above its all-time low, it continues to reside 76.57 percent below its all-time high of $85.69.
The latest rise in price came as a surprise to many as there were no major developments in its market. However, earlier this week, the network rolled out a subdomain service that let users mint as well as customize new subdomains.
Throughout September, Ethereum Name Service remained quite relevant following its win against GoDaddy over Eth.link domain. Right after which it teamed up with prominent crypto exchange Coinbase to roll out "cb id" usernames.
ENS's social strength mirrors its price movement
It looks like ENS's social strength also witnessed a surge over the week. However, it should be noted that its social mentions peaked yesterday while its engagement and price witnessed a major surge today.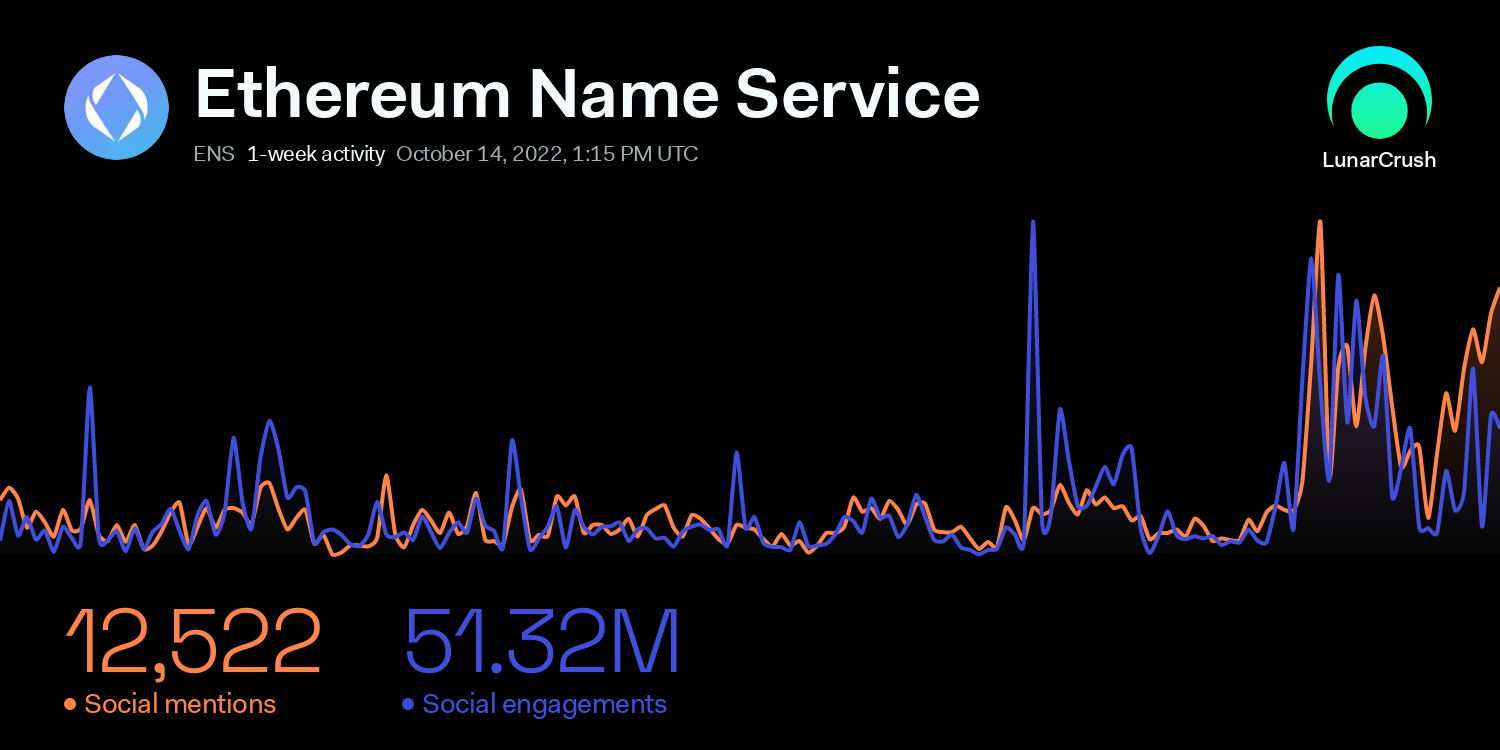 Over the last 24 hours, ENS's social mentions recorded a 25 percent rise while its engagements noted a 39.8 percent increase.