The crypto-verse is home to thousands of coins and now a coin inspired by former US President Donald Trump has also resurfaced in the crypto market. While this coin was formulated to commemorate the former President, the members of the Trump family weren't too pleased with the asset. Donald Trump's son Eric Trump voiced his concerns about the coin through Twitter.
Even though the crypto market's value is more than a trillion dollars, certain individuals continue to express angst over the industry. One among them is the former President. He has time and again conveyed his hostility towards Bitcoin and other cryptocurrencies. Ironically, a network decided to roll out the TrumpCoin honoring the Prez.
Eric Trump, displeased with this, made it clear that his family wasn't associated with the cryptocurrency in any manner. He tweeted,
Trump outrightly hinted at a lawsuit against the emerging cryptocurrency. However, the devs of the coin tried to sort it out on Twitter itself.
TrumpCoin through its official Twitter handle affirmed that the FAQ page of the coin's website clearly mentioned that it wasn't associated or endorsed by the former President. The website stated,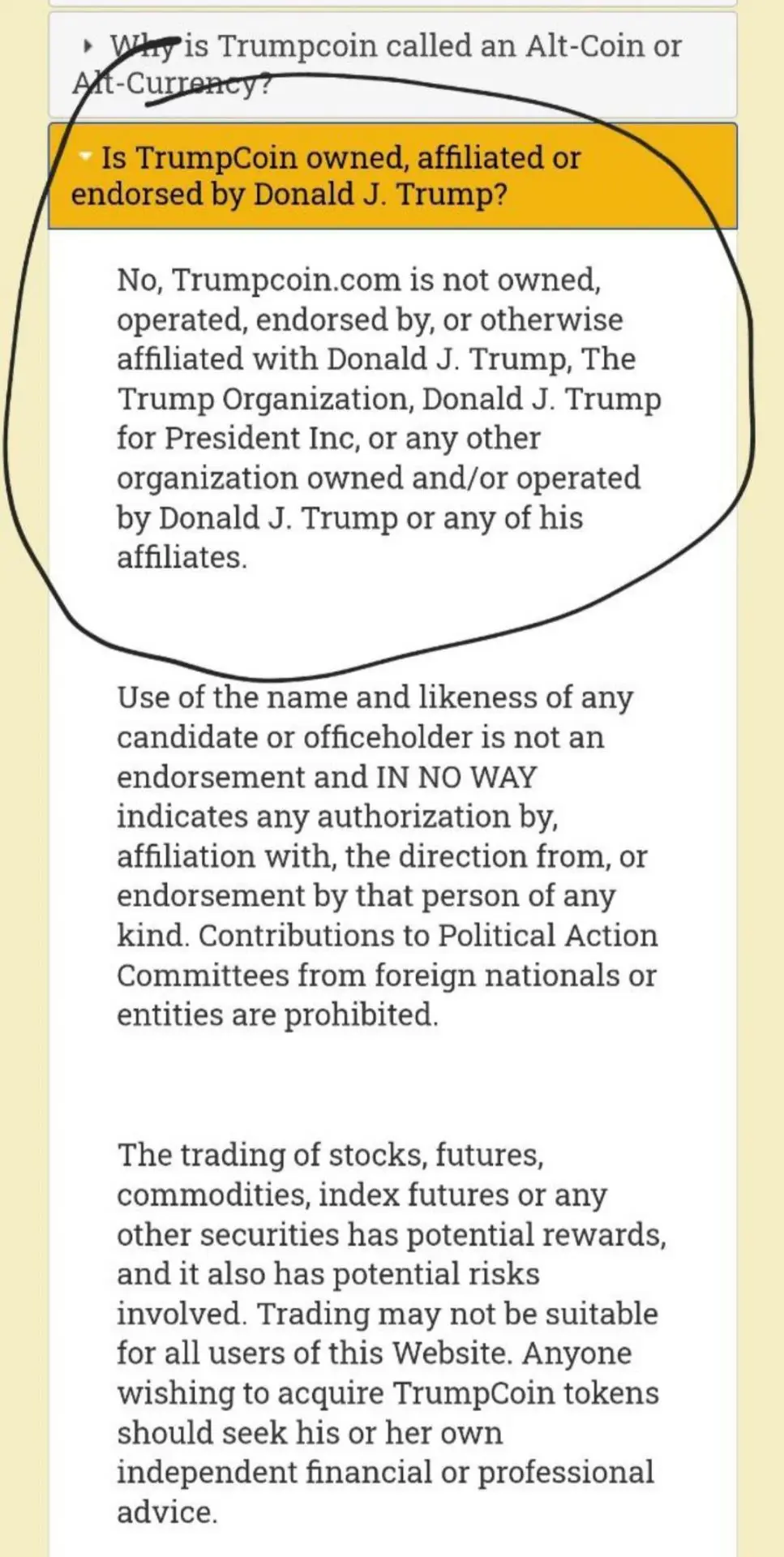 The network believes that the latest incident was a clear form of misunderstanding.
TrumpCoin drops by 15% following Eric Trump's tweet
The altcoin that claims to be the most patriotic coin to exist was ranked at #1592 on CoinMarketCap. During the time of writing, the coin was trading for $0.2241 with a 15% drop in the last 24-hours. Surprisingly, the daily trading volume of the coin had shot up by a whopping 542% and was at $9,073.72.
The altcoin was down by 86% ever since its ATH. As of now, the altcoin is being traded on only two exchanges, SouthXchange and VinDAX.
Additionally, no one from the former President's family seemed to be big on cryptocurrencies. Lately, the former first lady, Melanie Trump, was seen taking interest in the industry, particularly NFTs.