Vitalik Buterin published a white paper in 2014 and Ether made its debut in the indices in 2015. ETH ballooned to become the world's largest altcoin cryptocurrency only second to Bitcoin in market cap. During its launch, ETH was trading at $0.42 but quickly jumped to $0.74 before investors got wind of the asset. The relatively new crypto was affordable giving investors ample time and opportunity to accumulate it every month in 2015.
However, things turned when it crossed the $2 mark in January 2016 and skyrocketed in price thereafter. Early entrants made millions with ETH by buying low and selling high. The late entrants brought the crypto at a premium price with less quantity as it went north sharply in the coming years.
Also Read: VeChain: VET Price Prediction for the End of April 2023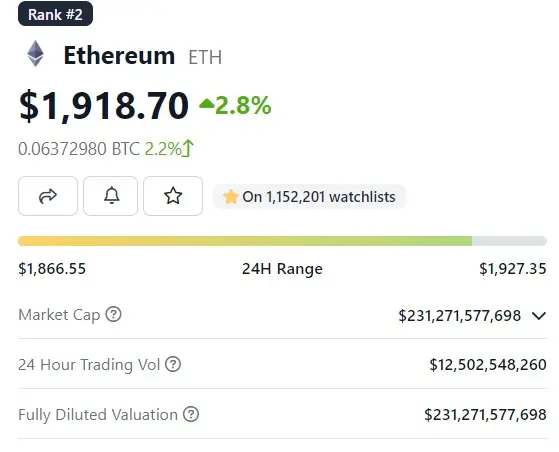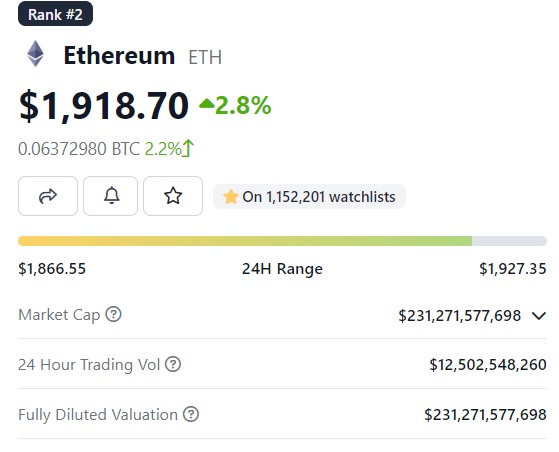 Ethereum: A $1,000 In ETH Would Have Turned to $2.5 Million Today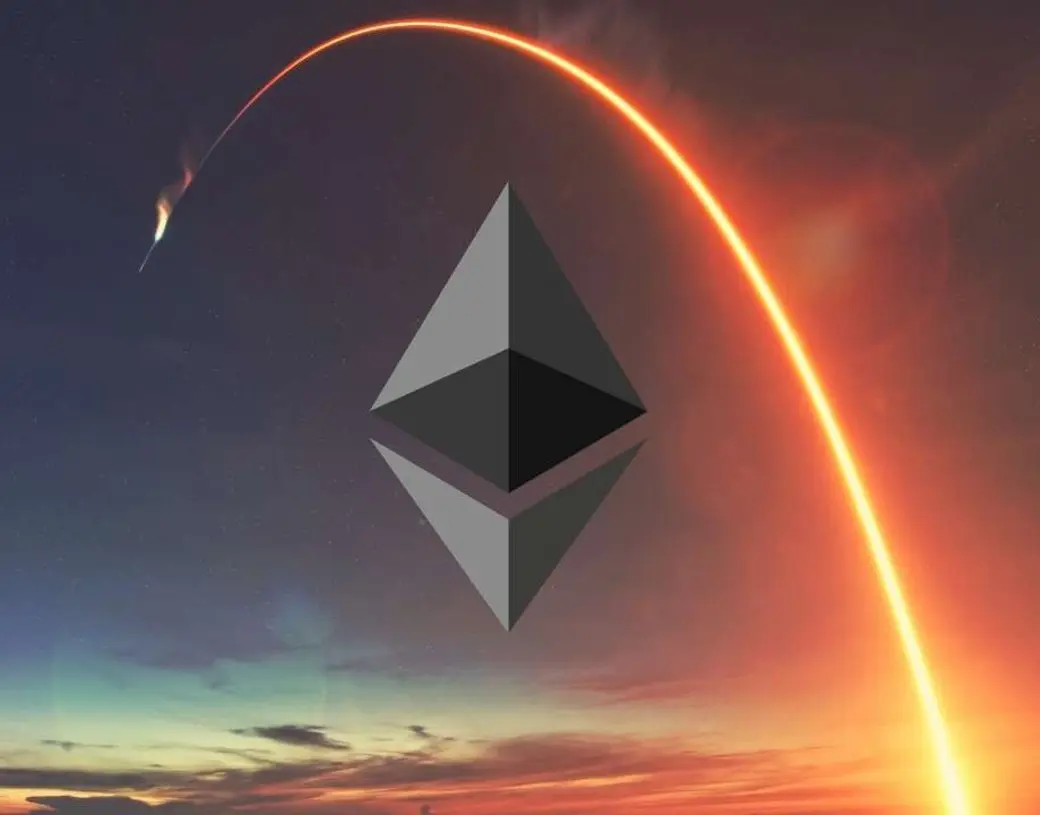 Considering that Ethereum was trading at $0.74 in 2015, a $1,000 investment would have fetched users 1,351 ETH. Holding on to the investment eight years down the line today in 2023 is a multi-million portfolio. The $1,000 investment would have turned into a life-changing amount and brought in financial independence.
Ethereum is currently trading at $1,918 and reached the four-digit mark in January 2021. Therefore, the same $1,000 investment and 1,351 ETH could have possibly made users $2.5 million today in April 2023. That's an uptick of nearly 260,000% in eight years turning a mere $1,000 into life-changing gains of $2.5 million.
Also Read: BRICS Advancing To Eliminate U.S. dollar Financial System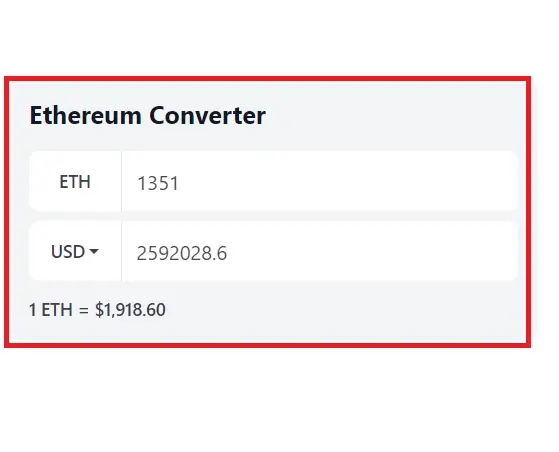 Also, if you had sold when Ethereum reached its all-time high of $4,878, the 1,351 ETH would have been valued at $6.5 million.
Also Read: BRICS To Ignore the U.S. Dollar & Develop a New Currency Backed by Gold?
At press time, Ethereum was trading at $1,918 and is up 2.8% in the 24-hour day trade. ETH is down 60.63% from its all-time high of $4,878, which it reached in November 2021.