The Ethereum [ETH] network had a lot going on in its market. While some were positive for the network a few others were detrimental. Nevertheless, the social volume of ETH was on the rise.
Just as the price of the coin began surging, the social volume followed suit. CryptoDiffer took to Twitter and revealed that ETH and meme coin Shiba Inu [SHIB] were widely talked about in the community.
At press time, ETH was up by 1.10% over the last 24-hours. The largest altcoin was currently trading for $3,135 and had previously hit a high of $3,185.52 since yesterday. It seemed like the bulls were trying to push Ethereum close to $3.5k.
Large Ethereum whales currently own 52.7 million ETH
It seems like whales weren't just interested in meme coins like Shiba Inu. These Ethereum whales with more than 100k ETH were rightfully rewarded for holding and adding more of the altcoin into their portfolio. Prominent on-chain analytics firm, Santiment revealed that yesterday's price surge allowed the whale addresses to garner a profit of $4.8 billion since 1 October 2021.
These whales reportedly added 1.54 million ETH since October 2021 and did not sell the altcoin throughout December and January. This decision and patience of the whales paid off as they pocketed big money.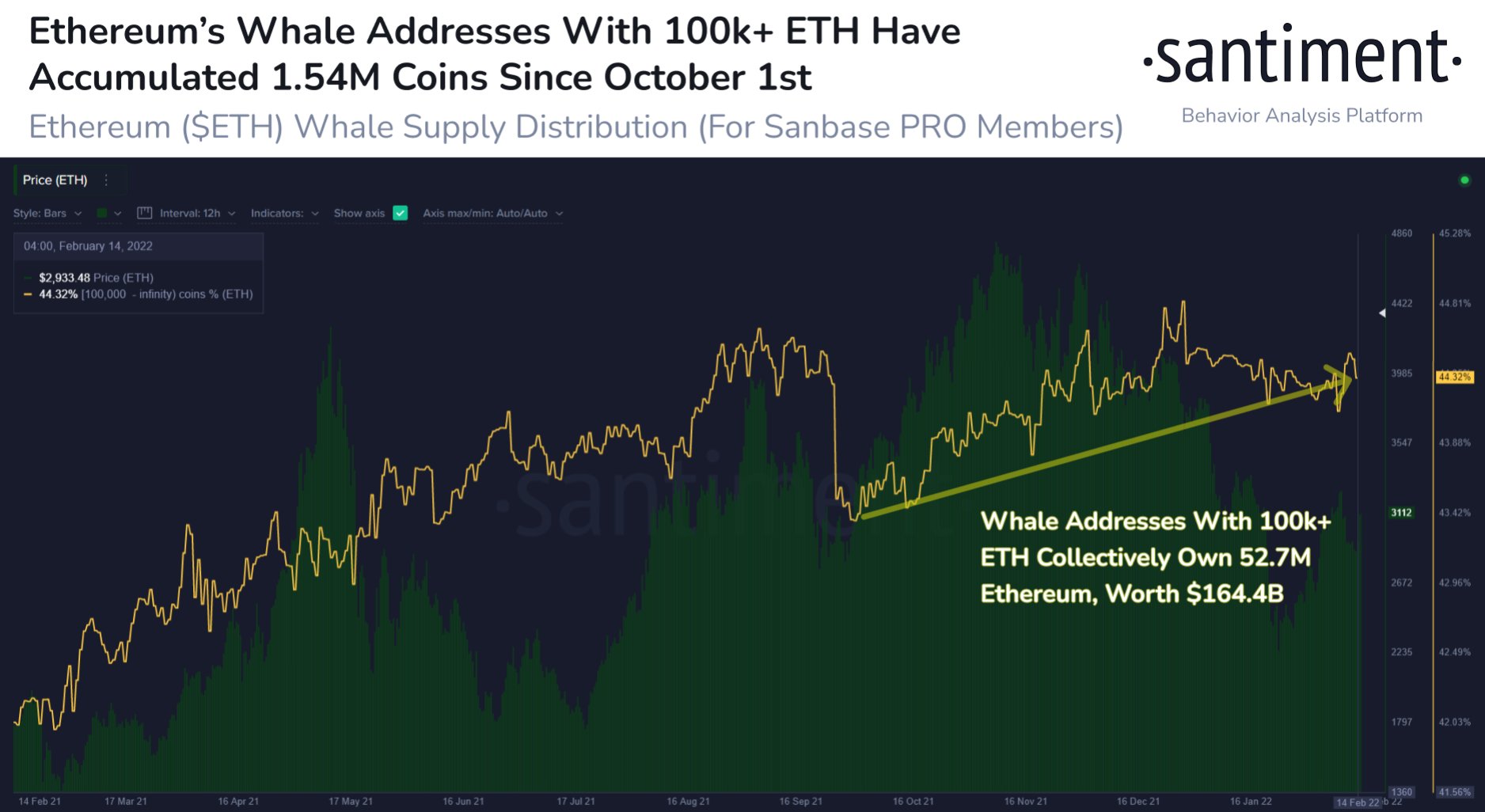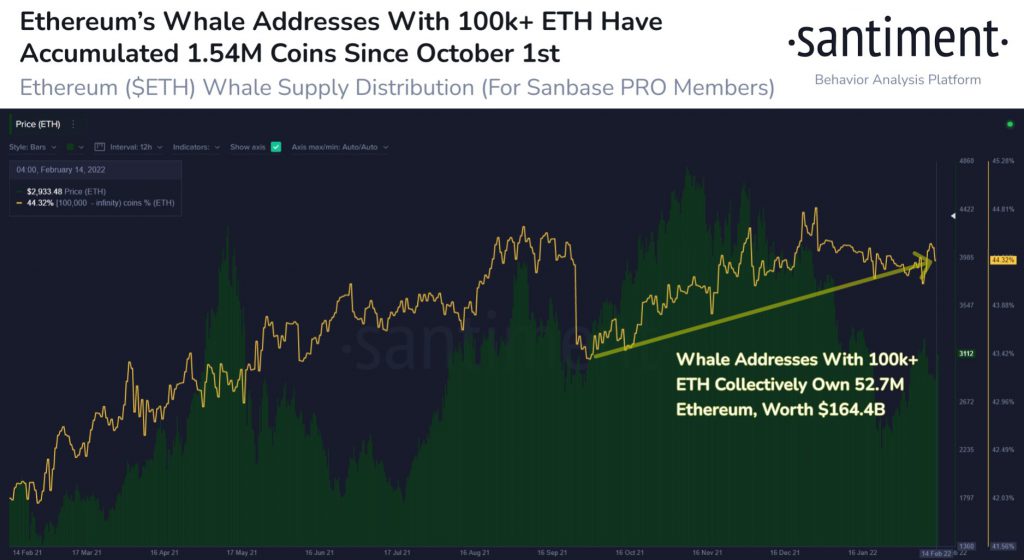 Ethereum's DeFi dominance stumbles
While all the other metrics seemed to be showing Ethereum in a positive light, the network was losing its hold over the DeFi space. Back in January 2021, the dominance of total value locked in the network was at a high of 95.91%. However, the latest data shows that this percentage had dropped to 58%. This massive downfall was a clear indication that the altcoin's dominance was depreciating in the DeFi market.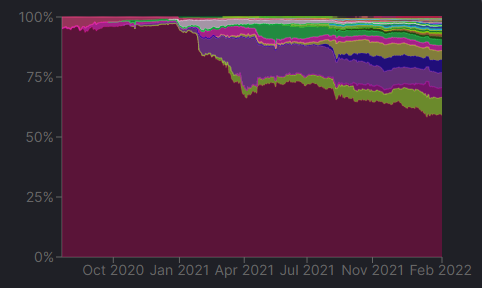 Even though ETH has locked the most value, Terra [LUNA] and Binance Smart Chain [BSC] were catching up. Looks like JPMorgan's predictions were coming true.
Back in January 2022, analysts at JPMorgan pointed out that projects like Solana, Terra, as well as Binance Smart Chain would eventually emerge stronger than Ethereum. All of this boiled down to the scaling of the network which is still under work.