An Ethereum ICO participant who had been dormant for around 8 years recently became active. According to the smart money tracking platform LookChain, he transferred all 8000 ETH tokens to a new address. They were cumulatively worth $14.7 million. The transfer happened via two individual transactions. The first one was perhaps a test transfer, for only 1 ETH was sent to a new wallet. A minute later, the participant transferred the left over 7,999 ETH to the same new wallet address.
An Ethereum ICO participant who has been dormant for 8 years woke up today.

He transferred all 8000 $ETH($14.7M) to a new address.https://t.co/1griKB9Te9 pic.twitter.com/1bvQh3zsqY

— Lookonchain (@lookonchain) May 28, 2023
Also Read: 20,000% Vs. 11,000%: Bitcoin Beats Nvidia in 10 Year Gains
Even though the ICO whale address was activated after a period of 8 years, participants who acquired ETH more recently, continue to clasp onto their holdings. As far as the macro picture is concerned, the last active supply for 2-3 years reached a 17-month high of 12,574,250.338 ETH. The rise in the circulating supply last moved between 2 years and 3 years ago points to the fact, that the dormant ETH supply is currently on the rise.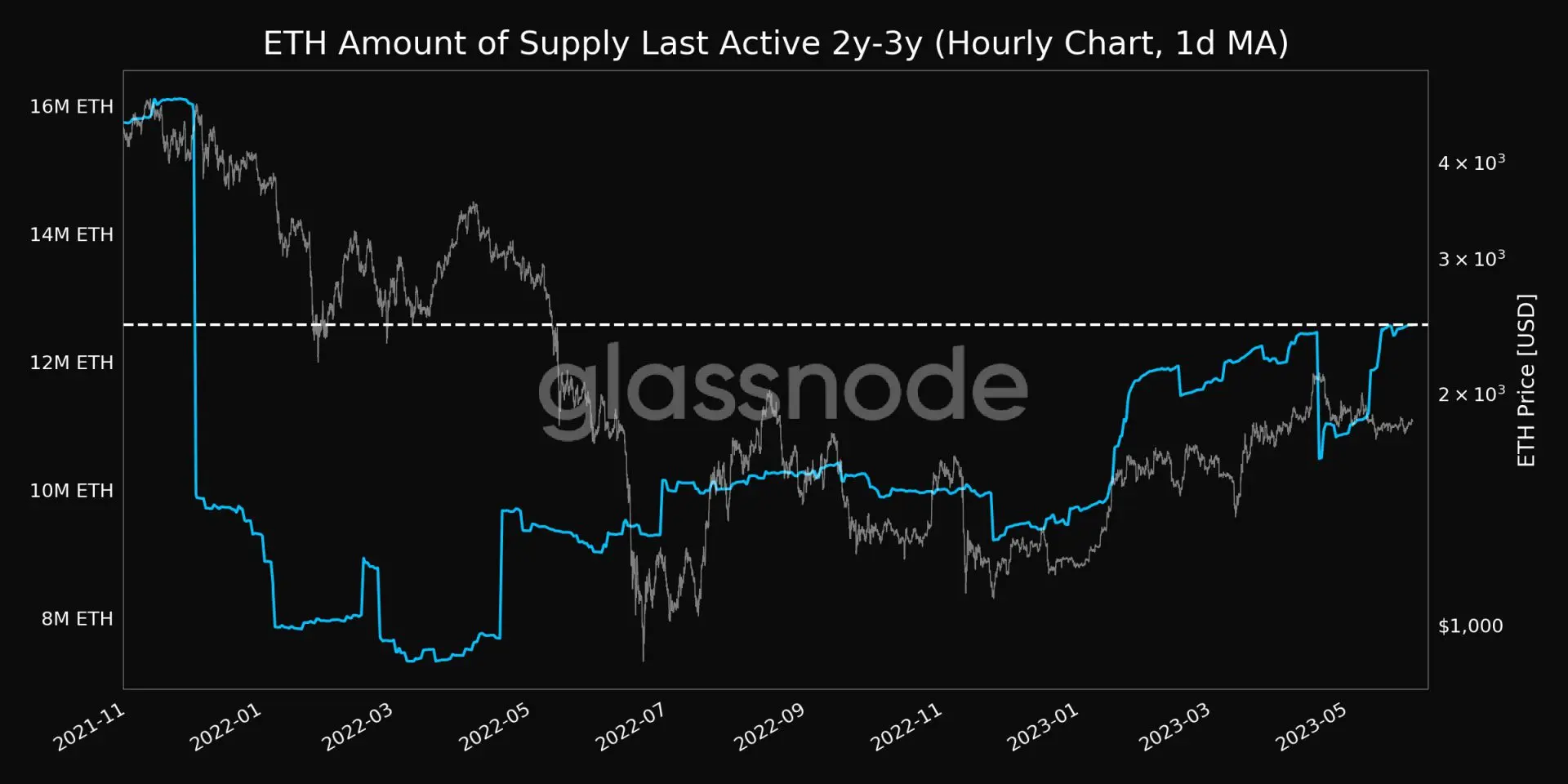 Also Read: CBDC: Brazil's Central Bank Picks Visa, Microsoft & 12 Others for Pilot
Other Ether trends
Alongside, it is interesting to note that the balance of Ether on exchanges that had been on a downtrend for more than a couple of years, recently claimed a 5-year low. Currently, the number is hovering around 17,323,196.249 ETH. The drying-up reserve indicated that participants have been pulling out ETH off centralized exchanges.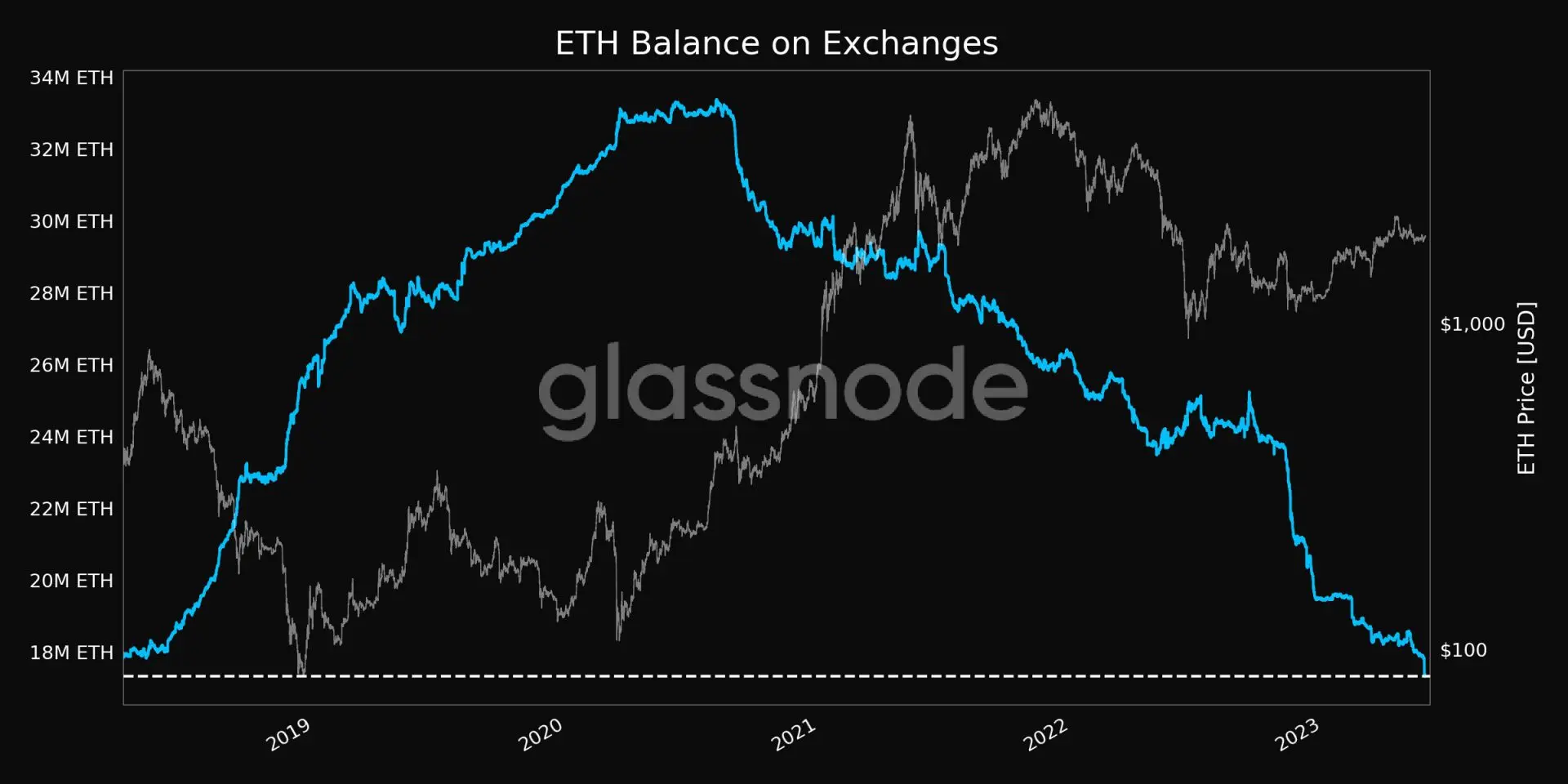 Ethereum whales have parallelly been adding ETH tokens to their stashes, despite the monotonous market conditions. As pointed out in a recent article, Ether whales "are on the rise," and so are their holdings. Specifically, large market participants currently hold 30.07 million ETH. For context, they only possessed 26.56 million tokens at the beginning of the year. This means they've collectively added more than 3.51 million ETH in 2023.
Also Read: Ethereum Whales Have Accumulated 'Millions' of ETH Tokens in 2023