Ethereum whales have been adding ETH tokens to their stashes, despite the humdrum market conditions. A recent analysis tweet by IntoTheBlock revealed that Ether whales "are on the rise," and so are their holdings.
The on-chain analytics platform specifically noted that large market participants currently hold 30.07 million ETH. For context, they only possessed 26.56 million tokens in the beginning of the year. This means, they've collectively added more than 3.51 million ETH in 2023.
Chalking out the essence of the rise in holdings, IntoTheBlock tweeted,
"The increasing holdings of addresses holding over 0.1% of the supply suggest ongoing accumulation."
🐋 Ethereum whales are on the rise! They now hold 30.07 million $ETH, up from 26.56 million $ETH in early 2023. The increasing holdings of addresses holding over 0.1% of the supply suggest ongoing accumulation. Check out the details 👇 https://t.co/TisVKZ9Qjg#Ethereum #Whales pic.twitter.com/xBP2hgrUBV

— IntoTheBlock (@intotheblock) May 26, 2023
Also Read: Ethereum Yields Will Play Major Role in Next Bull Cycle: Bernstein
Other trends in the Ether market
Leaving aside whales, the current macro trend doesn't seem to be appealing. Market participants are currently exercising caution. Like shown below, there has been no major spike on the the exchange net flow chart over the past fortnight, indicating that the inflows and outflows are almost the same, nullifying the impact on the price of Ether. In fact, as shown below, price deviations have materialized in the past only when sharp increases/decreases have been registered.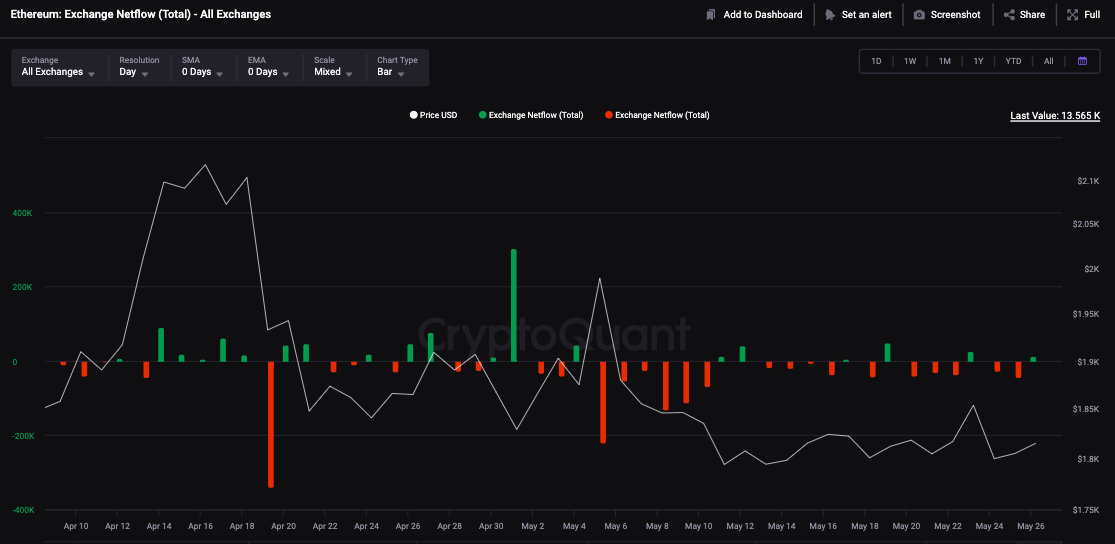 Also Read: Bitcoin Flips Cardano, Solana to Claim 2nd Spot in NFT Sales
In effect, the price of ETH continues to trade within a narrow band between $1.77k and $1.82k. It did attempt to break-above the upper threshold a couple of times this week, but was unsuccessful.
Going forward, if the bullish pressure intensifies, then Ethereum could head towards $1905 over the short term. However, if the momentum flips in the favor of bears, then ETH could drop down to $1693 over the next few days.
At press time, the second largest crypto asset was trading at $1815, up by 0.5% over the past day.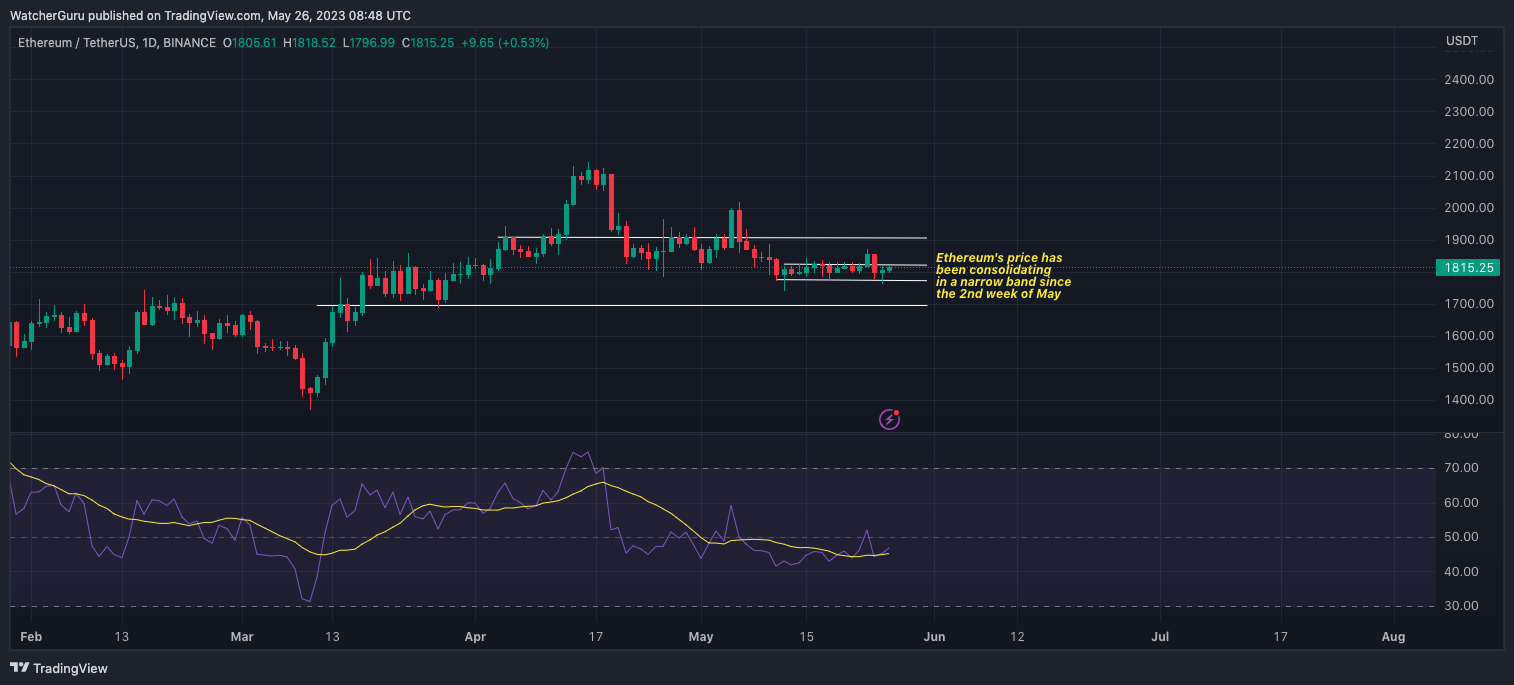 Also Read: Crypto Trading Should Be Regulated Like Gambling: UK Lawmakers