An address containing Ethereum tokens that had been dormant for 7.7 years became active a few hours back. The ETH holder had taken part in the blockchain's Initial Coin Offering [ICO]. According to on-chain data from Etherscan, the wallet transferred 1 Ethereum token around 16 hours back on block 1711089. To do so, it endured a transaction fee of $0.001029. This marked the wallets' first-ever send transaction.
Prior to this, the wallet received 2,365 Ethereum at Ethereum's genesis. During the ICO, ETH was priced at around $0.31, while at press time, it was trading above $1.8k. This means, the $733 investment back then is worth approximately $4.36 million today, after 2825 days.
Also Read: 1 Billion USDT Minted on Ethereum As Stablecoin Strengthens Position
The 1 Ether was sent to a new address. Several from the space speculated that this is perhaps a test transaction before the address transfers out all the ETH from the wallet.
Ethereum whales, as a whole, have been cashing out of late. As illustrated below, the number of addresses holding more than 1000 coins has been on a downtrend over the past few weeks. Specifically, they reached a 1-month low of 6515 on Monday, April 24, justifying the narrative.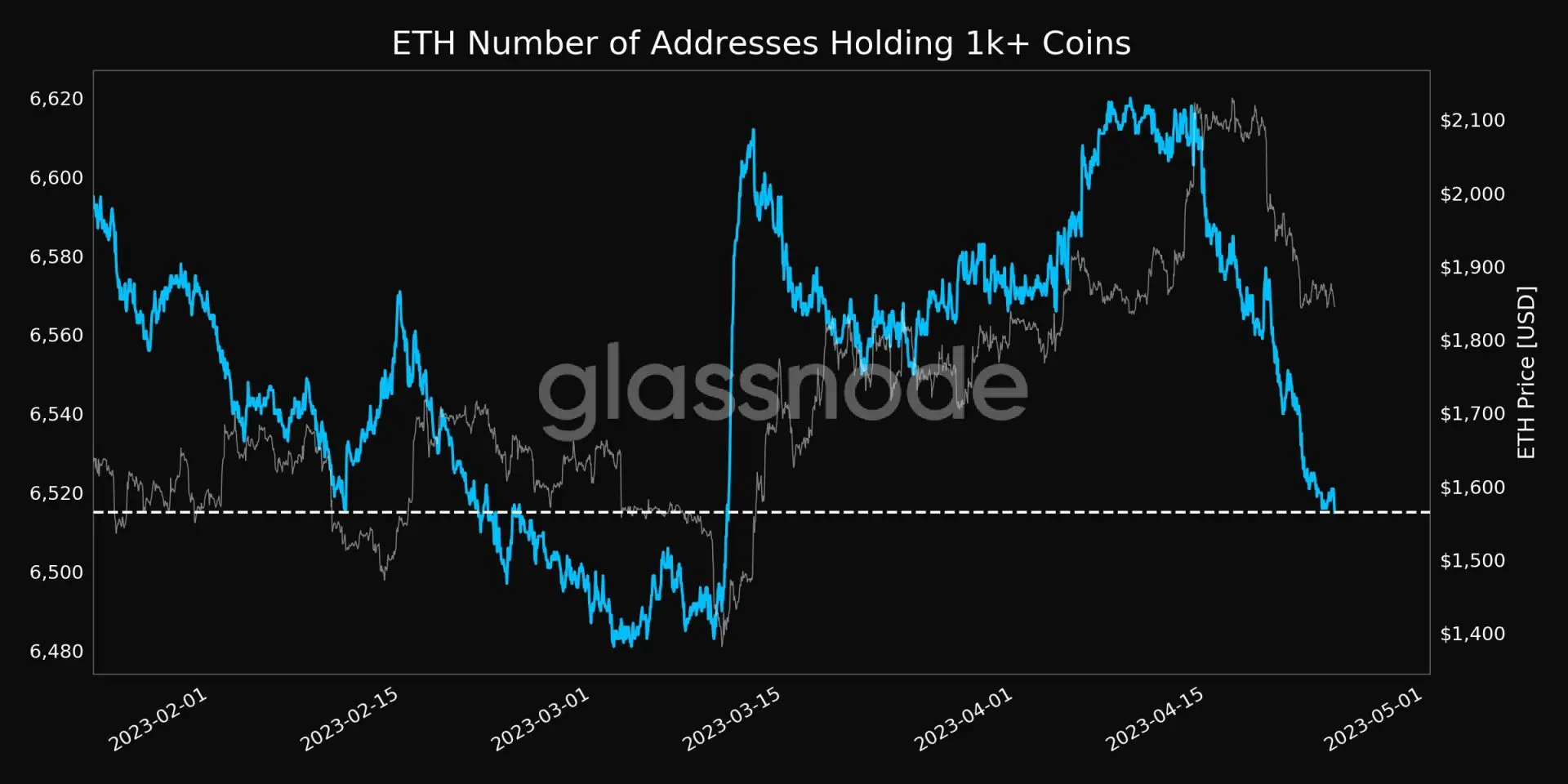 Also read: Societe Generale Launches Ethereum-Based Euro Stablecoin
Ethereum drops 3.3%
Ethereum registered a host of red candles on its short time frame chart today. In just a matter of a few hours, it dropped from its daily wick high of $1890 to establish a daily low, more than 3% lower, at $1827.
However, at press time, ETH was seen erasing its losses. Post registering a mild recovery, the asset was trading at $1846, a few dollars short of its 20 EMA at the psychological $1850. Only when ETH breaks above the hurdle and the other two subsequent EMAs [orange and green], would it be able to head back toward $1900. A failure could push ETH down around $1.72k over the next few days.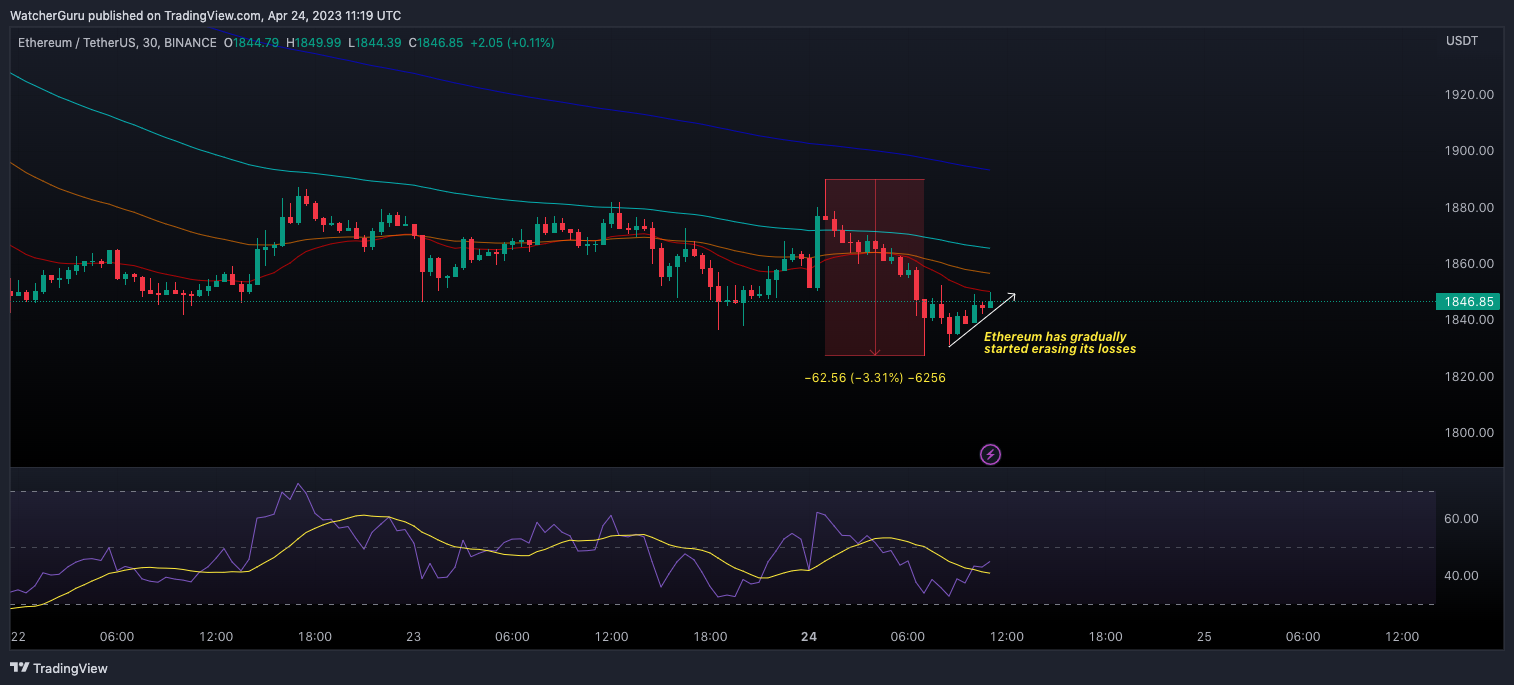 Also Read: Are Cardano NFTs Faring Better than Ethereum, Solana, Polygon?