The cryptocurrency landscape has been highly dynamic, with numerous new assets entering the market and generating diverse levels of interest. Ethereum [ETH] can claim to have the largest number of long-term holders, but there appears to be a decline in institutional interest in this asset. CoinShares revealed that ETH saw outflows of $4.8 million in the past week, resulting in total sales of $108 million for the year.
James Butterfill, CoinShares' Head of Research, observed that this categorizes it as the crypto witnessing the most substantial selling activity among prominent entities. The analyst described it as the "least favored digital asset" among exchange-traded product [ETP] investors.
Also Read: Ethereum Registers More Long-term Holders Than Bitcoin in 2023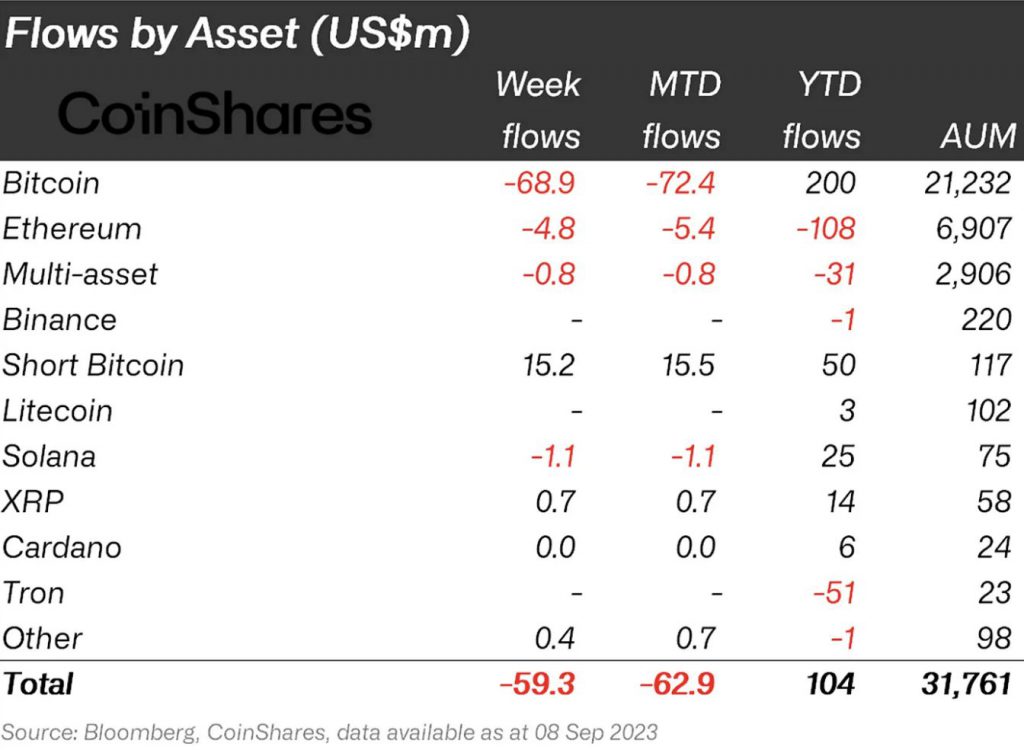 As seen in the image, Bitcoin [BTC] emerged as the cryptocurrency that suffered the most last week. The king coin witnessed significant entities selling approximately $69 million worth of the asset. Nevertheless, when considering annual transactions, BTC received inflows of $200 million, whereas Ethereum experienced outflows totaling $108 million.
Also Read: Firms Send 14,000 Ethereum, 236 Bitcoin to Exchanges: XRP Triumphs
Why are investors steering away from Ethereum?
In contrast to Ethereum, Bitcoin has experienced significantly greater growth. Regarding price performance, ETH witnessed a yearly decline of 8%. This decrease occurred despite the eagerly anticipated Merge launch that occurred approximately one year ago. Conversely, Bitcoin enjoyed an impressive 18.2% increase over the past year.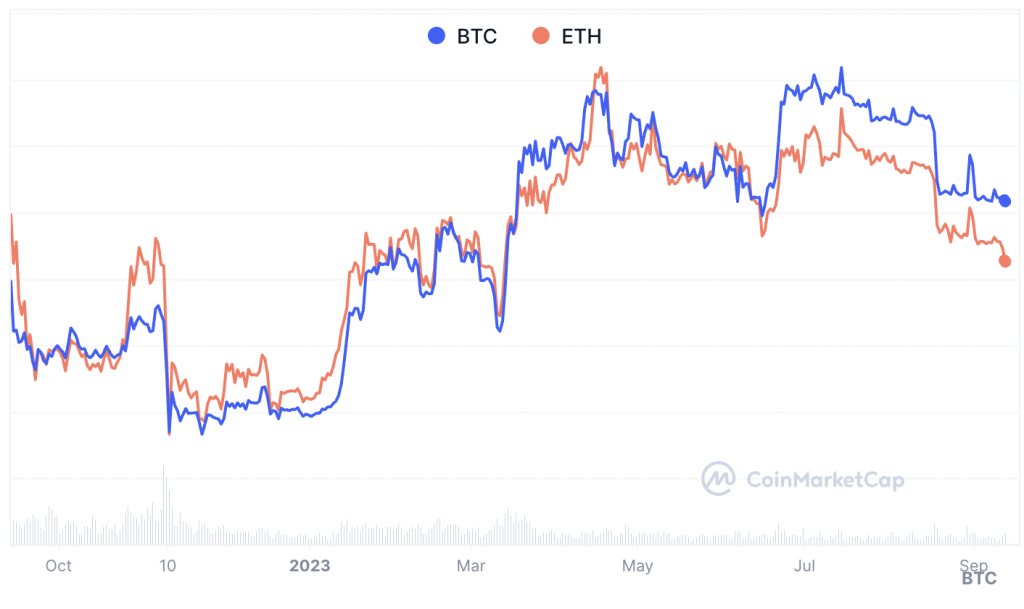 Consequently, 60% of Bitcoin holders were in a profitable position at the current asset price. In contrast, only 49% of Ethereum holders were experiencing gains, with the remaining 48% facing losses.
Moreover, Ethereum's current MVRV sits at 1.02. With an MVRV ratio of 1.02, it signifies that Ethereum's market capitalization surpasses its realized capitalization by 2%. While this does hint at a potential overvaluation, it falls within a borderline range. Therefore, it's not a significant deviation to definitively claim that the asset is overvalued.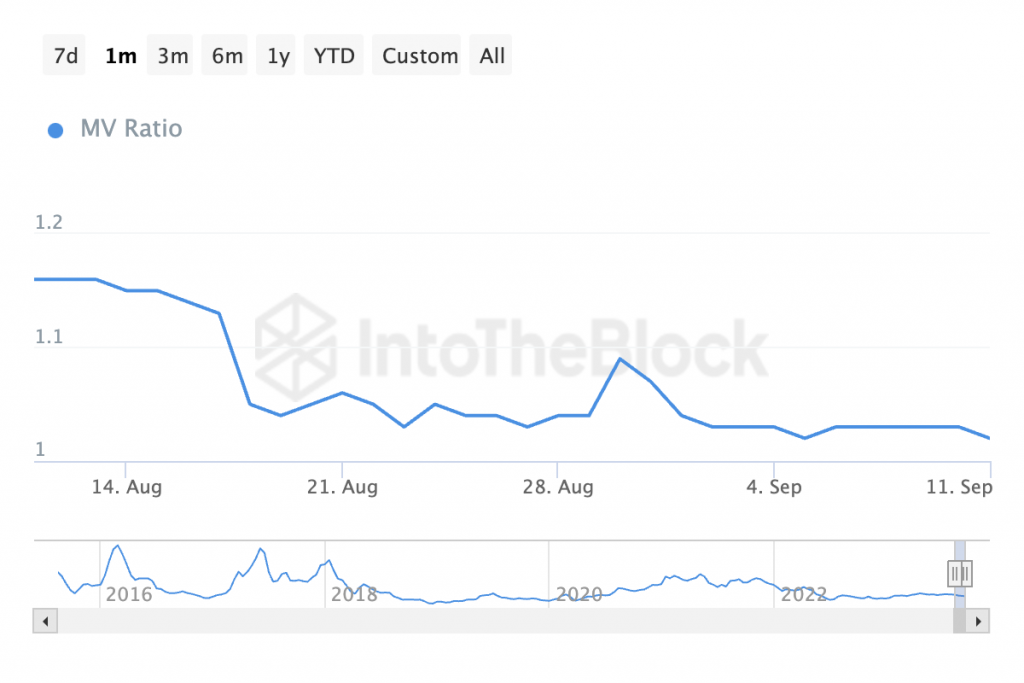 Cathie Wood's ARK Invest recently submitted an application for an Ethereum exchange-traded fund [ETF]. Just like in the case of Bitcoin, if an ETH ETF application gets approved, it has the potential to reshape the future of the cryptocurrency. This approval could reignite institutional interest in ETH.