Ethereum slipped below the $1,000 mark this month and traded in triple digits for the first time in two years. ETH fell from $1,800 to $1,200 in a week before slumping to $980 during the start of the month. However, Ethereum has regained momentum this week after breaching the $1,500 mark yesterday. The world's second-biggest cryptocurrency is hovering over the $1,500 mark generating decent returns for investors who purchased the dips.
Also Read: Can Bitcoin's Rally Be Trusted? Or is it a 'Scam Pump? Explained
Crypto analyst with the pseudonym name DonAlt took to Twitter predicting that Ethereum could turn bullish this month. He told his 417,000 followers that the leading smart contract platform could reach new monthly highs and is bullish on its price.
DonAlt shared Ethereum's chart predicting that the only way ETH could move next is upwards.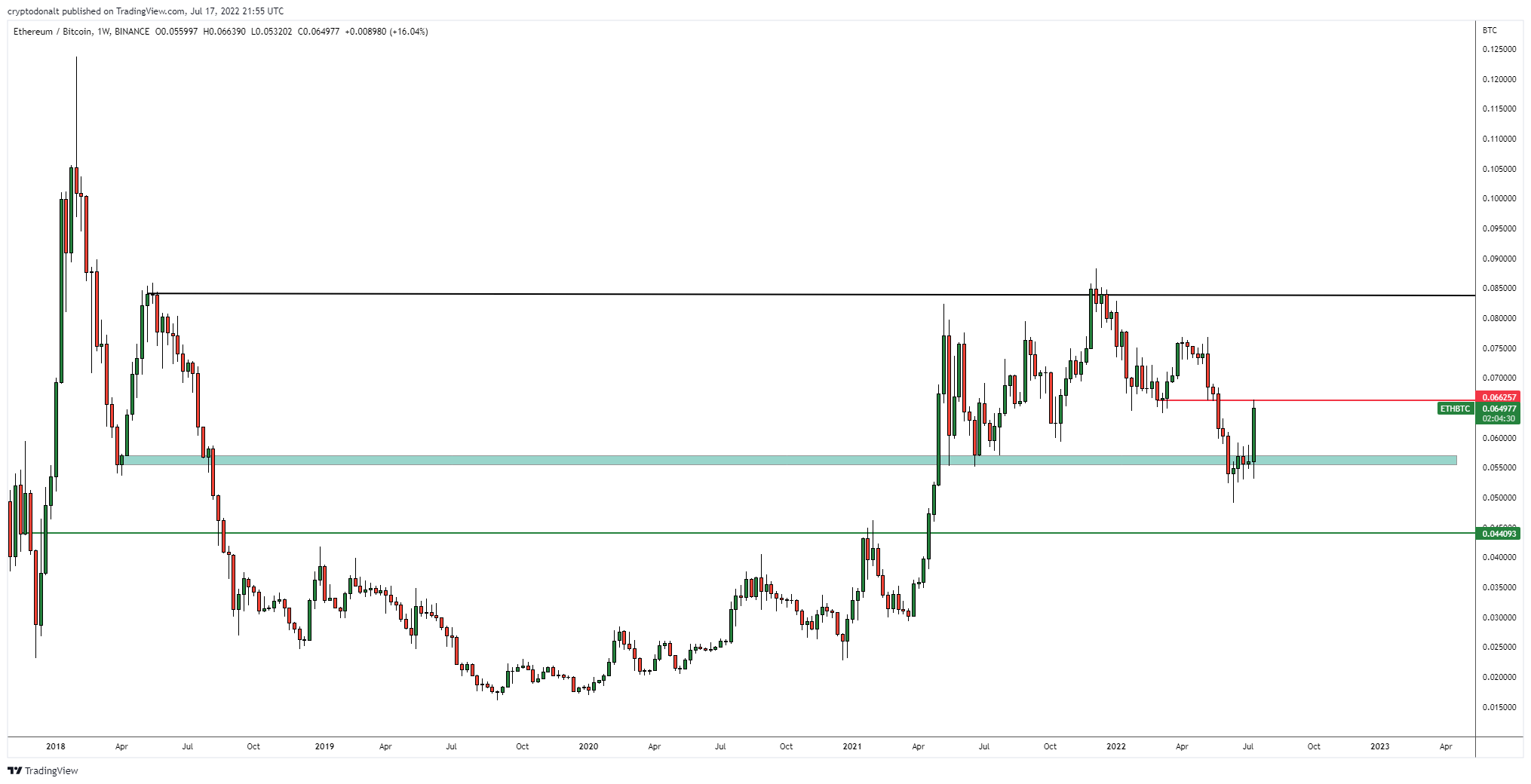 "Full send, as expected. Already retraced 40% of the bear market move (on a relative basis) and doesn't look weak yet either. Don't really see a good reason for it to get anything more than a temporary rejection here. I'll remain bullish," they tweeted.
Also Read: Cardano Price Prediction 2030: What ADA Might Be Worth in 8 Years
Ethereum's Next Target
The analyst predicted that Ethereum could spike between $1,800 to $2,200 or even $2,600 in the coming days. He also revealed that he purchased ETH during the dip at $1,000 levels and is now at 50% profit. However, the analyst stated that he's not willing to sell as he believes it could breach $2,000 levels in the coming days.
"I wanted a $1,000+ close on ETH, I got one. Up 50% on this position also, still not willing to sell. $1,800 is an interesting area on the low timeframes but given the merge hype has just started, I'm probably going to hold till my target is hit or I'm invalidated," he said.
Also Read: Terra LUNA & LUNC Are the Most Trending Cryptos this week; Here's Why
Can Ethereum Spike Between $2,200 to $2,600?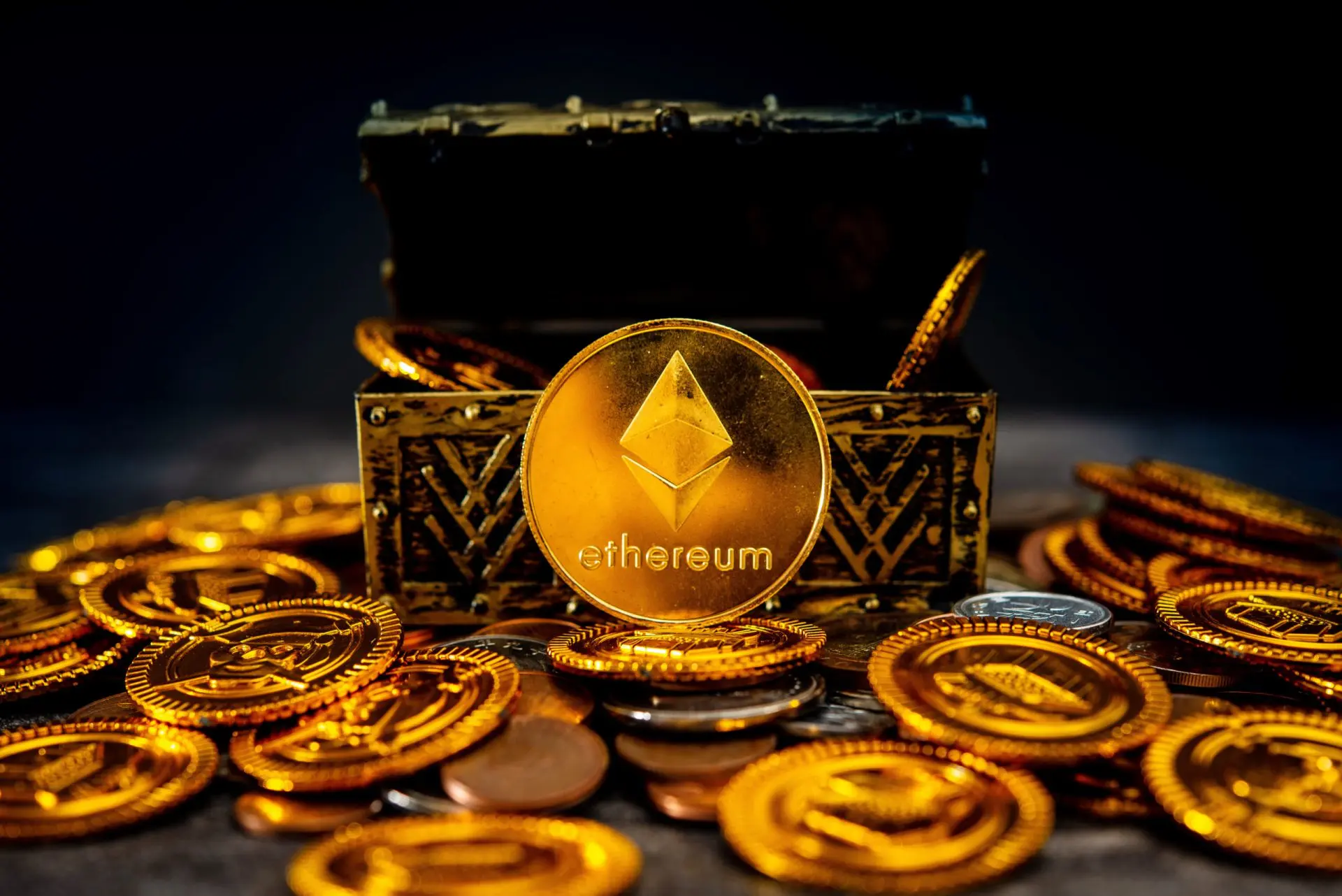 Ethereum is generating good hype with the upcoming merge making its prospects turn bullish. Investors seem keen to ride on the merged wave and make the most out of it. Therefore, ETH might experience good inflows in the coming days, making its price spike.
Also, the stock markets rallied this week as Dow Jones has been up nearly 750 points since Monday. Each closing is almost 2.5% higher daily, bringing confidence that the bear market could be a thing of the past. The Nasdaq Composite has accelerated to 11,897 rising nearly 3.1% every day.
The crypto market usually goes in tandem with the stock markets, and if stocks do well, cryptos could see their charts turn green. Bitcoin and Ethereum would be the first to spike and pull the altcoins up along with their rally. For the crypto market to maintain the same positive momentum, the stock market needs to rally as it did this week.
If the stock markets deliver gains again next week, the crypto markets will see yet another rally. Therefore, Ethereum could spike further and reach new monthly highs breaching $2,000. On the downside, if the market pulls back, Ethereum's next stop could be between $1,200 and not $2,000.
At press time, Ethereum was trading at $1,485 and is down 6% in the 24 hours day trade. ETH is up 32% in the last 30 trading days.