The Ethereum [ETH] network has a lot to look forward to in the month of September. The Merge is finally approaching and the community along with the network's users and clients were prepping for it. Sadly, the network's transition into Proof-of-Stake [PoS] from Proof-of-Work [PoW] would be highly detrimental to the miners of the network. Some of them are looking forward to a hard fork. However, most of them seemed to be accumulating ETH ahead of the Merge.
As per data shared by the Chinese journalist, Colin Wu, the balance of Ethereum miner addresses had hit a high of 261,848. Wu appointed out that its current level mirrored that of April 2018. Therefore, this metric is at its four-year high.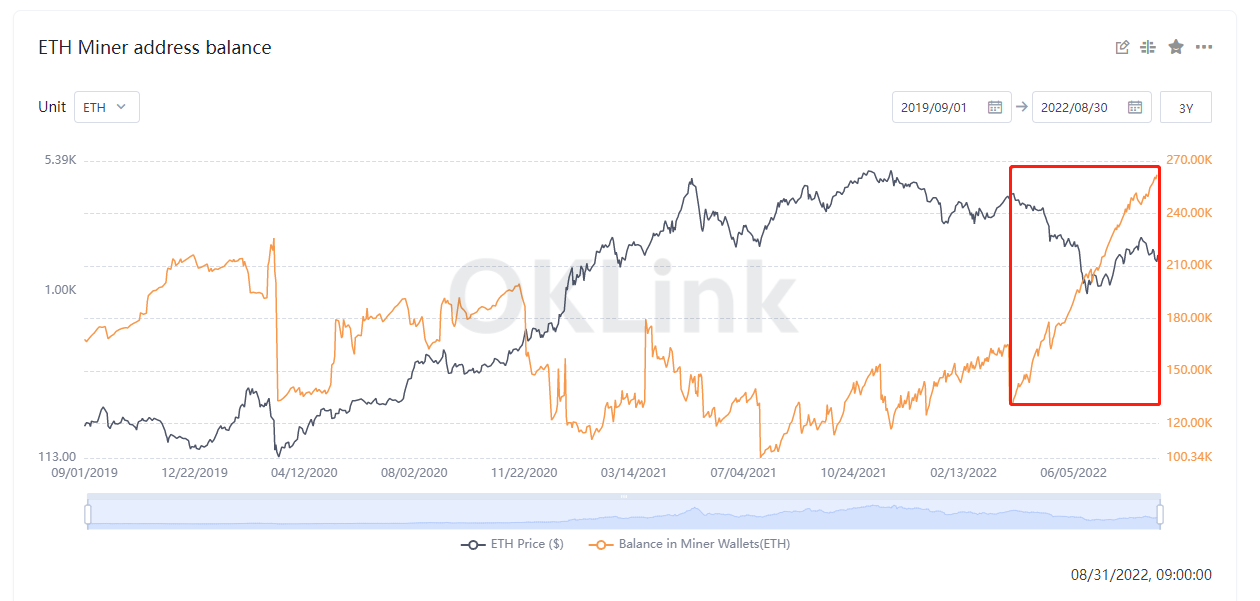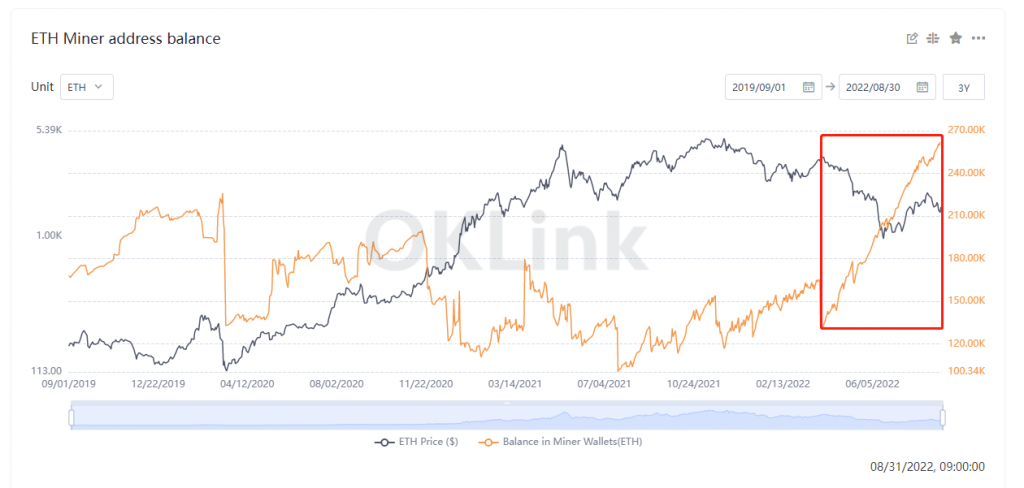 Additionally, as per ETH's current price, the balance of the Ethereum miner addresses was about $415 million.
It should be noted that at press time, ETH was trading for $1,587 with no major surges or falls over the last 24 hours.
Have Ethereum miners already started flocking into Ethereum Classic?
An array of miners have been yearning to retain the PoW side of Ethereum through a hard fork. While efforts to carry out a hard fork have been prolonged, several pointed out how Ethereum Classic [ETC] would act as safe haven for these miners.
The ETC network maintained a low profile over the last couple of years. With constant 51% attacks on its network, it remained on the sidelines. Amidst this, the need for a hard fork put ETC back under the spotlight. Now, with uncertainty written all over the faces of Ethereum miners, the activity on ETC shot up.
It was brought to light that Ethereum Classic witnessed an 83 percent surge in its hash rate since June this year.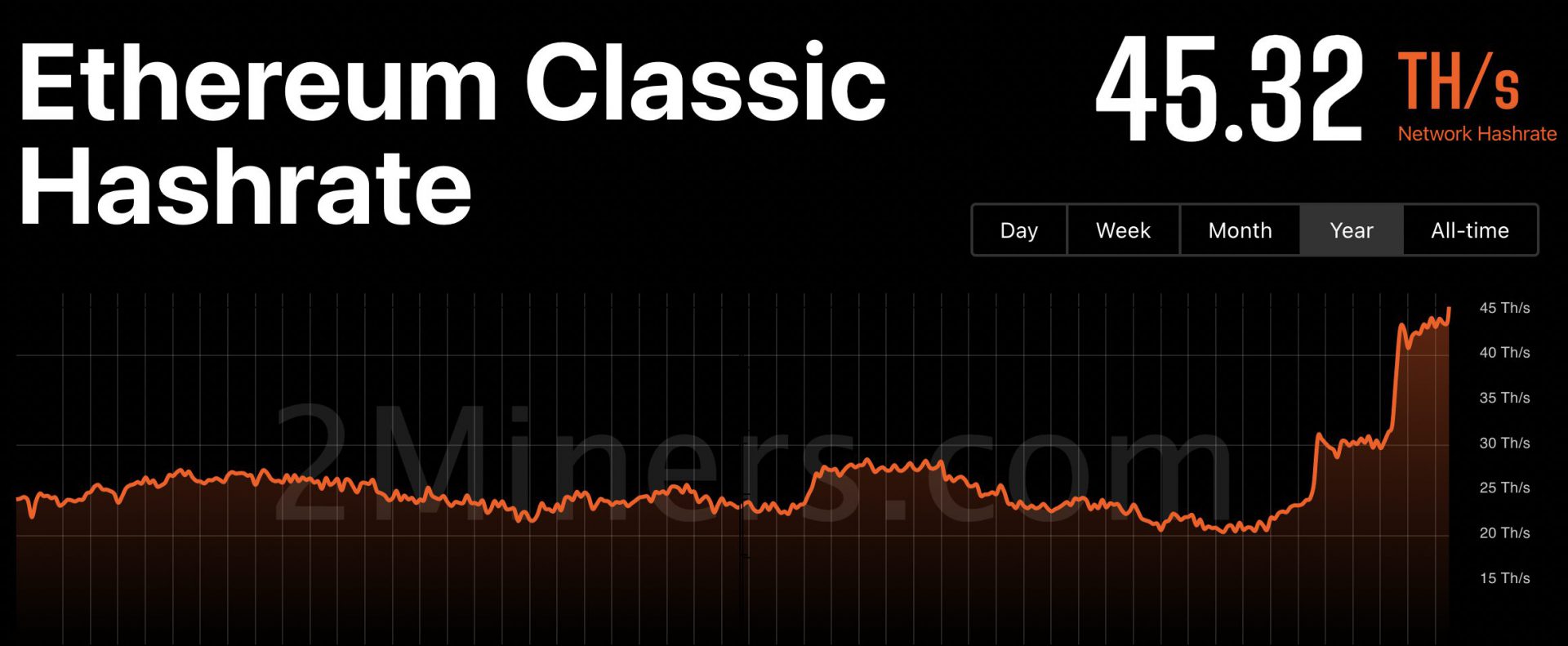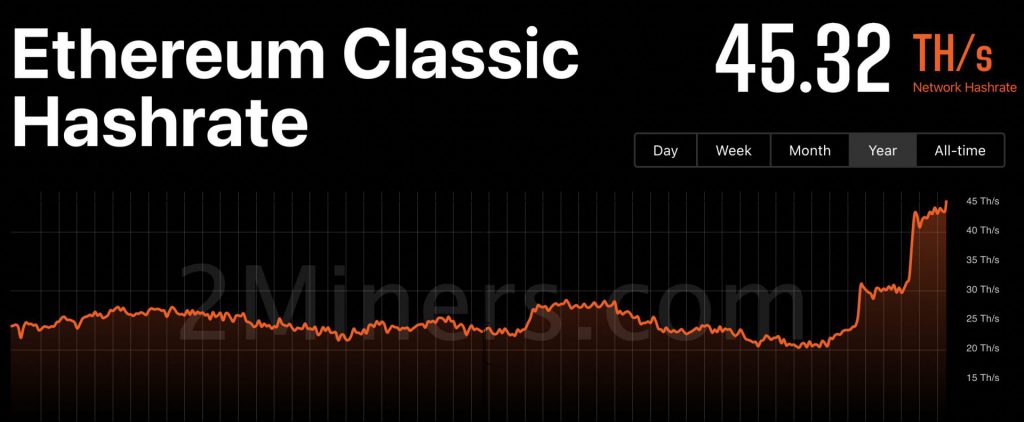 The above-seen Ethereum Classic hashrate chart further signifies the same.