In May, the average transaction fee spiked to new yearly highs on the Ethereum blockchain. The situation has significantly cooled down. However, the number continues to hover above average.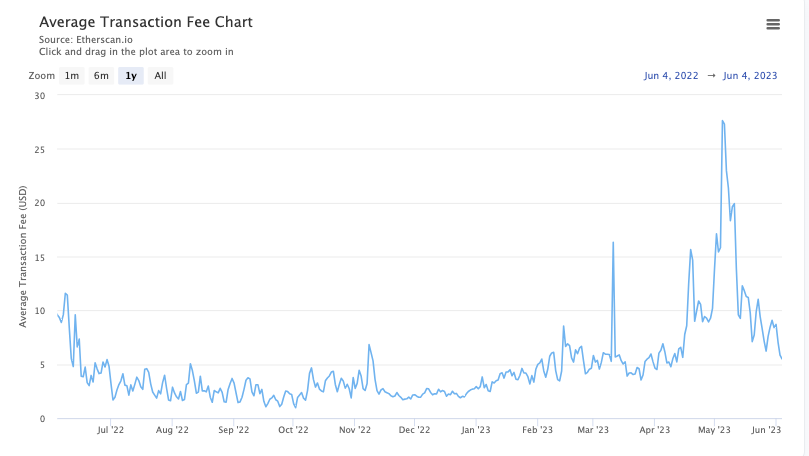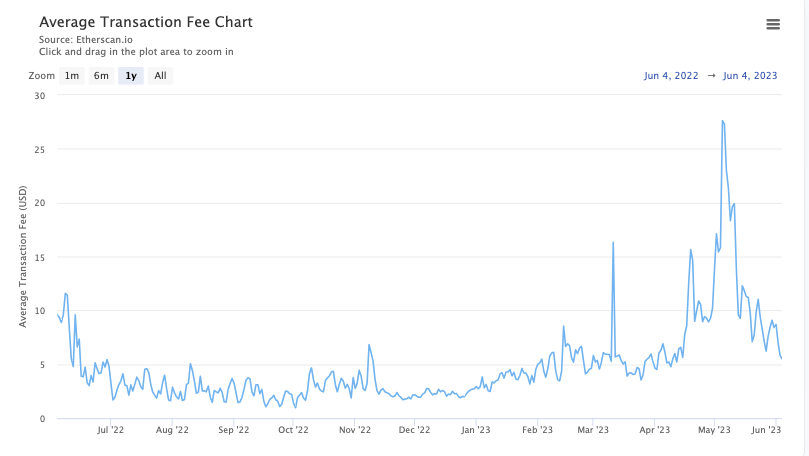 Also Read: Ethereum: 67% of New NFTs Minted Are Profitable
Fees paid by users typically serve as a proxy for network usage. Even though market conditions remain to be sluggish, users have not abandoned the Ethereum network. Over 100k transactions have been consistently taking place on the blockchain on a daily basis. In fact, participation by both new and existing users has surged by 58% and 17% respectively over the past week.
On the price front, ETH has managed to rise from one narrow band to another. Even though it has shed more than 1% value over the past day, it was trading above its short-term EMAs [red, orange], and trying to establish a base around them at press time.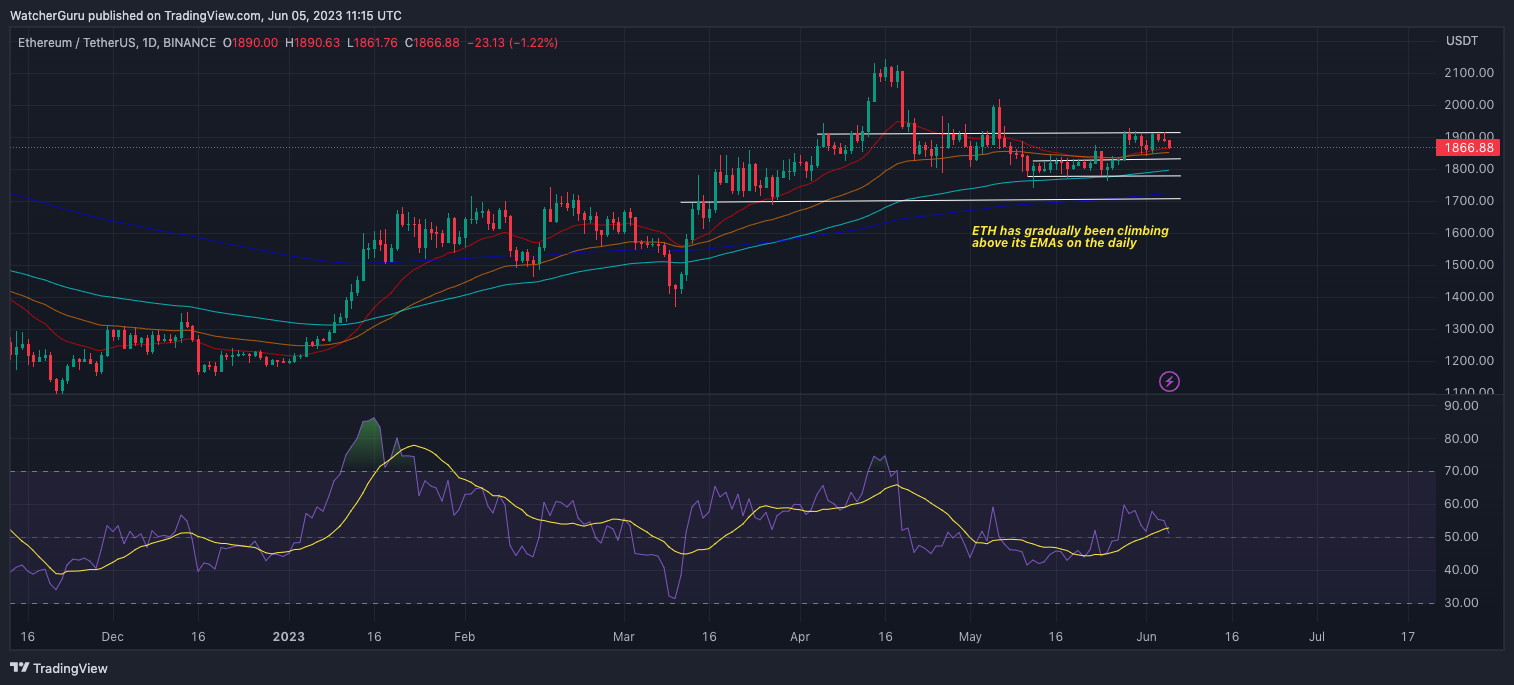 Also Read: Solana's Retention Rate Lowest Among Ethereum, Polygon
Ethereum Macro Prediction: VanEck Edition
As far as the macro outlook is concerned, Ethereum's prospects seem to be fairly bright. With time, Ethereum's use cases have increased. Today, the network not only serves as a DeFi hub but it is also the top blockchain for NFTs. All this, along with other supply-side, burning and upgrade fundamentals, makes a strong case for ETH's monumental macro-surge. According to a recent VanEck research report, the crypto market's largest Altcoin could surge all the way up to $11.8k by 2030. Elaborating on the assumptions and the calculations, the global investment manager's report noted,
"We now see ETH network revenues rising from an annual rate of $2.6B to $51B in 2030. Assuming ETH takes a 70% market among smart contract protocols, this implies a token price of $11.8k in 2030, which we discount to $5.3k today at a 12% cost of capital derived from ETH's recent beta."
VanEck, which manages a $69 billion ETF, predicts that the price of ETH will reach $11,800 in 2030, and ETH will become a competitor of U.S. Treasury bonds. The specific valuation methods are cash flow forecast and FDV calculation. https://t.co/bxTUJ3T4t3

— Wu Blockchain (@WuBlockchain) June 5, 2023
Also Read: Bitcoin, Ethereum, Tether and USD Coin Dominance Inches Towards 80%