Institutions have been steering away from Altcoins like SOL, ADA, XRP, and BNB of late. In fact, their diet has also been ETH deficient. As reported recently, Ethereum related outflows stood around 2.2 million the previous week.
Read More: Institutions avoiding Ethereum, Solana, XRP: Alt-Season No-more?
Leaving aside institutions, other large players have also been sailing in the same boat. A recent tweet from Santiment revealed that shark and whale addresses [HODLing 100 to 1 million ETH] have dropped 3.3M ETH in just the past 5 weeks. Per the analytics platform, the same equates to roughly $4.2 billion in dumped tokens.
Before this, however, the accumulation trend was on and the said addresses accumulated around 2.2 million Ethereum over a period of 8 weeks. As a result, the Ethereum to Bitcoin ratio had risen by 43%.
With respect to the current trend, Santiment said,
The asset's price vs. Bitcoin has ebbed and flowed based on the behavior of these key stakeholders.
Notably, the said ratio has dropped by around 13% already.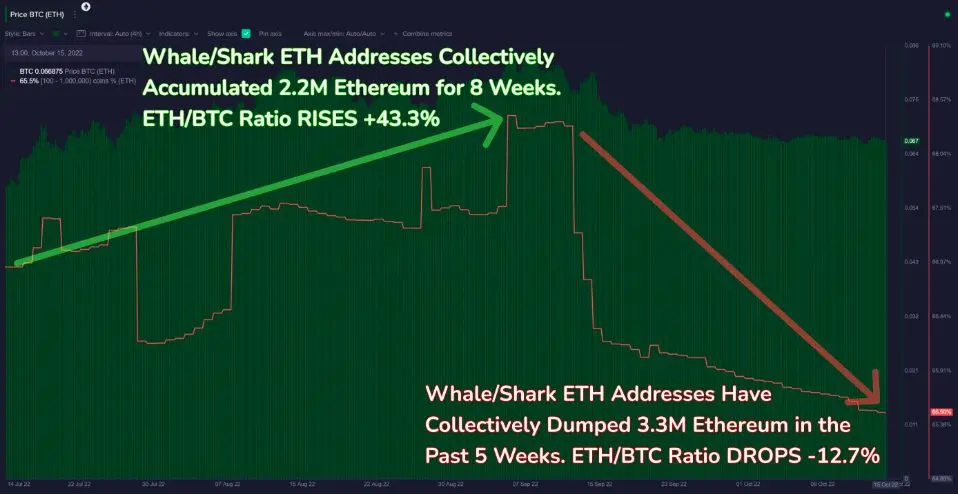 Is the trend here to stay?
Ethereum's price has remained inert over the past few days. Towards the end of last week, it dropped below the psychological $1.3k mark. Consequentially, the number of addresses in profit has dropped, and the number of addresses in loss has mounted up.
Per Glassnode, the former metric is currently at a 3-month low of 51.25%. The latter, on the other hand, just reached an ATH of 42,767,065.637.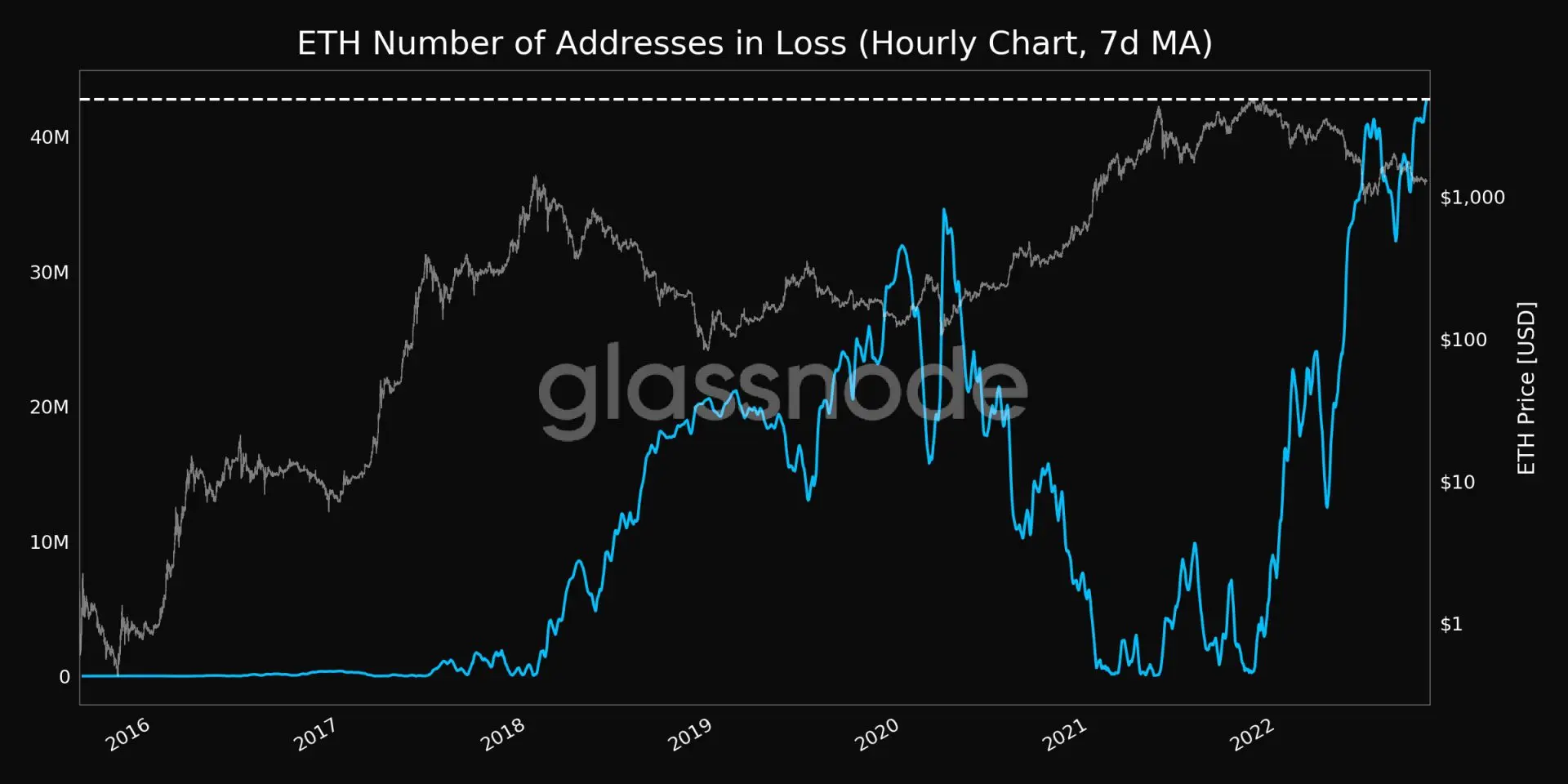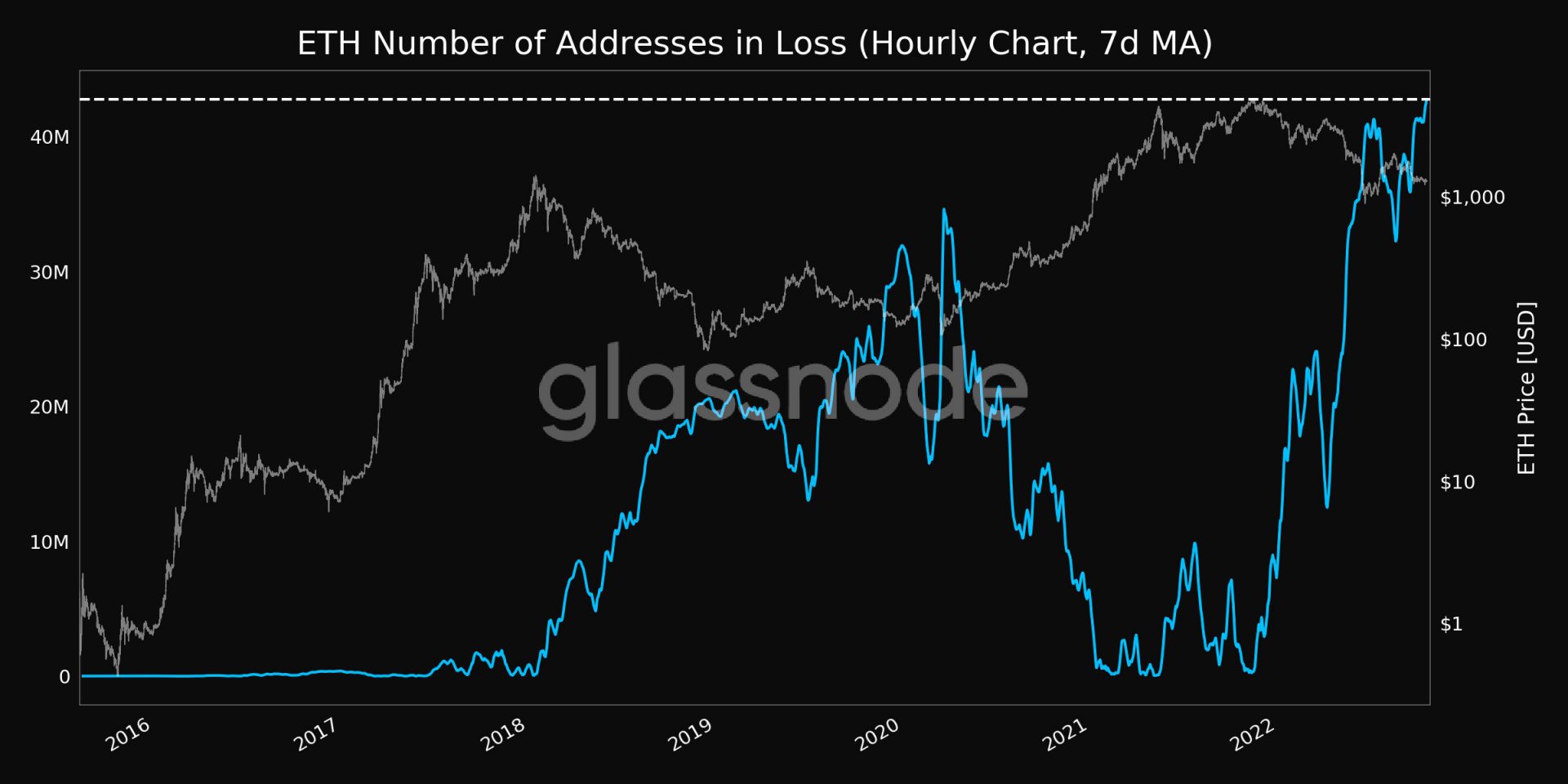 Usually, the rise in profitability serves as an invitation for market participants to cash out and relish gains. However, with the converse trend in play now, there's not much incentive for HODLers to sell their ETH.
The said trend was further justified by the drop in the number of addresses sending ETH to exchanges. Per Glassnode, this metric dropped to a fresh 2-year low of 611.536 on Monday. As illustrated below, the previous 2-year low of 612.887 was observed on October 31, 2020.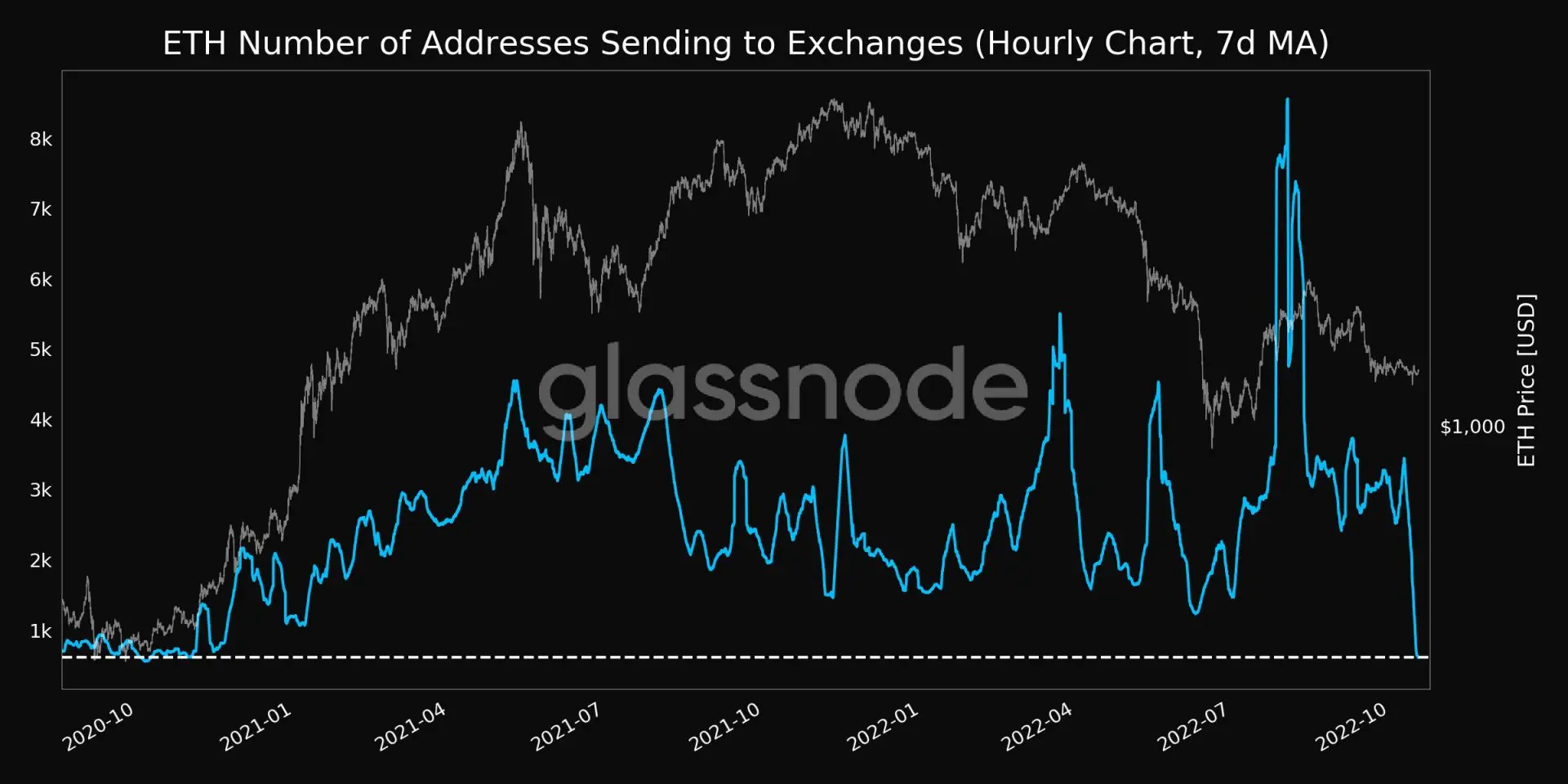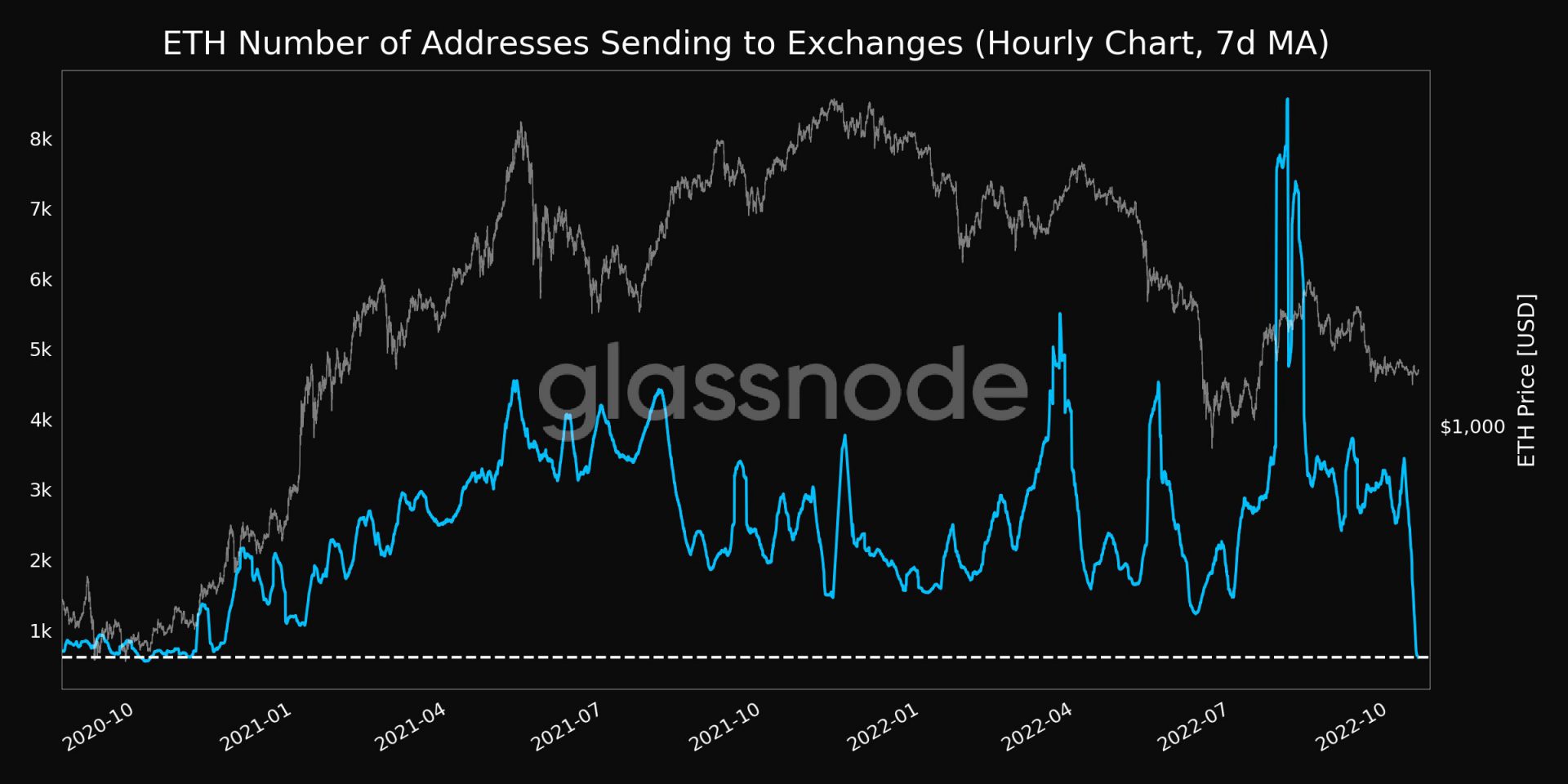 So, if the said trends persist, Ethereum will likely be able to stay above $1.3k this week. However, if sell-pressure mounts going forward or Bitcoin drops below $19k, then ETH will follow the same downtrend path.
Also Read: ENS hits $20 following 20% daily surge