Tesla CEO Elon Musk's acquisition of Twitter has been one of the highlights of the 2022 financial circus. The deal went through many ebb and flows, before concluding on October 27th. Upon acquiring the social media giant, Musk immediately announced changes that he would bring to the platform. One of the most talked about changes is the new verification process. The idea also drew concern from Ethereum co-founder and chief, Vitalik Buterin.
Musk said that there would be an $8 monthly charge for the blue tick verification. The move is an attempt to curb the number of bots on the platform. However, the Ethereum boss said that the move may damage the blue tick's anti-scam role. The blue check is now only available to a select group of users, as defined by Twitter.
Nonetheless, the 28-year-old programmer said that if there is "more actual verification," the result will be different.
Ethereum chief worried about increased scams?
Social media scams are plenty. There are numerous records of illicit players impersonating personalities to scam people. Buterin himself has a number of fake accounts named after him. Although such accounts are easy to spot, a new verification process might make such scams more common. A blue tick-marked account could be run by illicit players, without the victim's realization.
Verified accounts could endorse scam projects, which could potentially worsen the space. Nonetheless, we should assume that Musk has a contingency plan for such activities. We will have to wait and see how the new verification process plays out.
Read more: How to protect yourself from Crypto and Defi Scams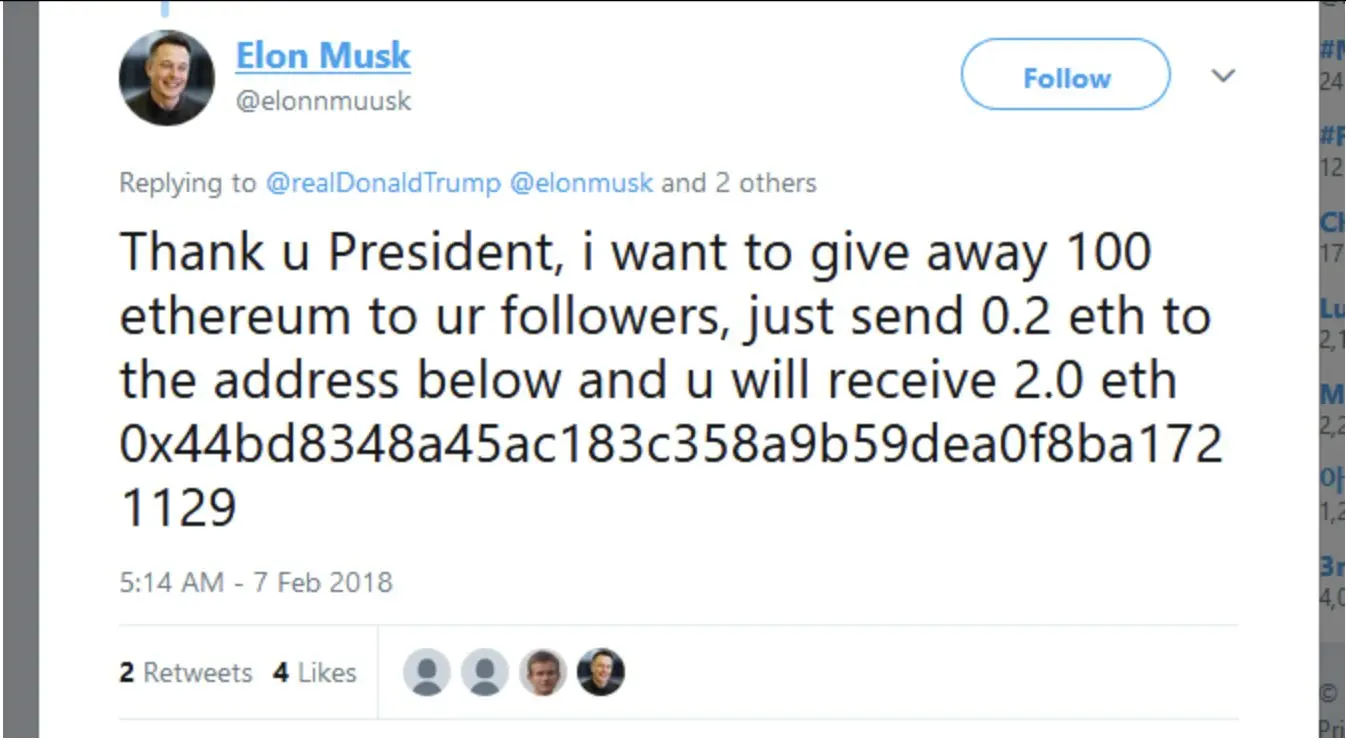 As previously indicated by Musk, the new system will provide verified users more advantages, including priority in replies, mentions, and search. This will make it one of the most efficient ways to combat spam and scam. Long videos and audio posts will be another feature added to "premium" accounts.