Opportunities in the crypto-verse are potentially unlimited. From mining to staking and now governance via DAO's, investors have a multitude of options at their disposal. However, as a burgeoning ecosystem turns more heads, it also invites some inconveniences. Crypto scams are increasing each year as imposters devise ways to deceive investors. As per the latest developments, a fake Elon Musk crypto giveaway scam was spotted in India.
The official Twitter handles of the Indian Medical Association, Indian Council of World Affairs, and Deshi Mahila Bank were compromised by hackers who renamed the handles as 'Elon Musk'. The impersonators vowed to give away 5,000 Bitcoin, 100,000 Ethereum, and 100 million Dogecoin as part of the scam, while almost retweeting some of Elon Musk's earlier posts.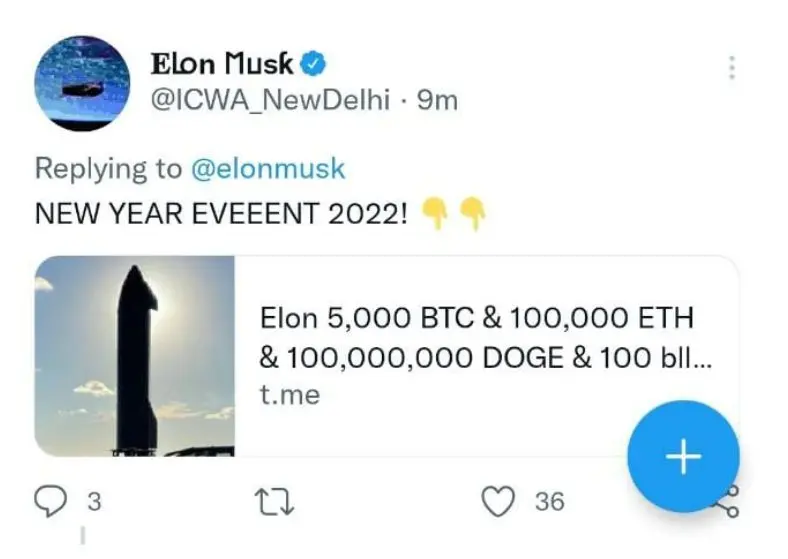 Although the accounts have now been restored, the case is still under investigation and the perpetrators have not yet been identified.
Basically, cryptocurrency giveaway scams use the concept of social engineering to trick other investors into believing that a major celebrity is hosting a giveaway. To partake in this giveaway, users must first send a certain amount of crypto to an address in order to verify their wallets. Since the transaction is irreversible, scammers can get away with a hefty profit.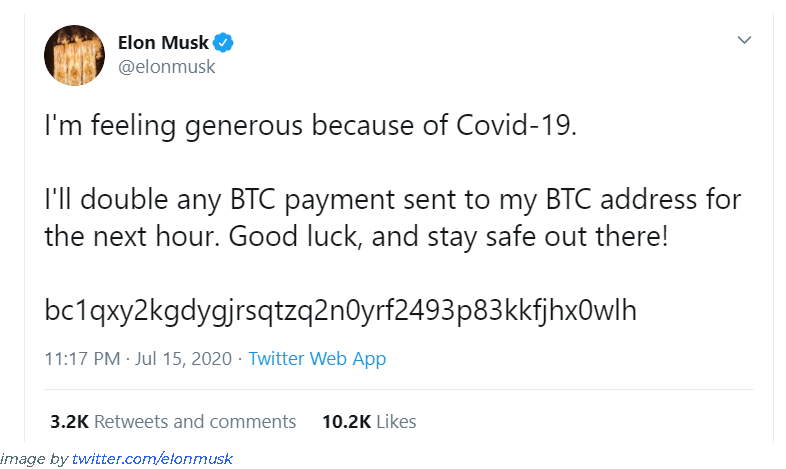 Last year, scammers had impersonated popular cryptocurrency exchange platform Coinbase and offered Bitcoin giveaways. Such scams also circulated through YouTube live events and mails.
Tesla CEO and one of the richest men on the planet, Elon Musk, is a regular target in such ploys. In May 2021, a man lost around $540,000 after falling prey to an Elon Musk impersonator. His crypto was cashed out anonymously a few days later.
In December, scammers even managed to access Prime Minister Narendra Modi's Twitter account for a fake giveaway. Users said that the tweet read "India has officially accepted bitcoin as legal tender. The government has officially bought 500 BTC and distributed them to all residents of the country."
While there is increasing stress on cryptocurrency regulation and blockchain security, much of it is still in the nascent stage, and keeping up a booming industry is rather tricky. Hence, crypto holders must exercise caution until a proper framework is built.