Named after Elon Musk's pet 'Floki', Floki Inu has captured a lot of market attention lately. What began with steady partnerships across multiple platforms could even now transpire into a possible listing on Coinbase. As Floki continues to flock more attention, its price action has been rather tumultuous. A near 700% percentage increase between 26 October and 4 November was getting offset by a relentless down-channel which has lasted for over a month and a half now. Hence, it's safe to assume to that FLOKI has bared the brunt of broader market uncertainties.
However, the formation of a descending wedge presents a massive opportunity for patient traders. A possible 45% breakout awaits Floki if important price levels are captured over the coming days. Meanwhile, aggressive entries can be made once FLOKI scales above its 50-SMA (yellow) although cautious take-profits must be maintained.
Floki Inu 4-hour time frame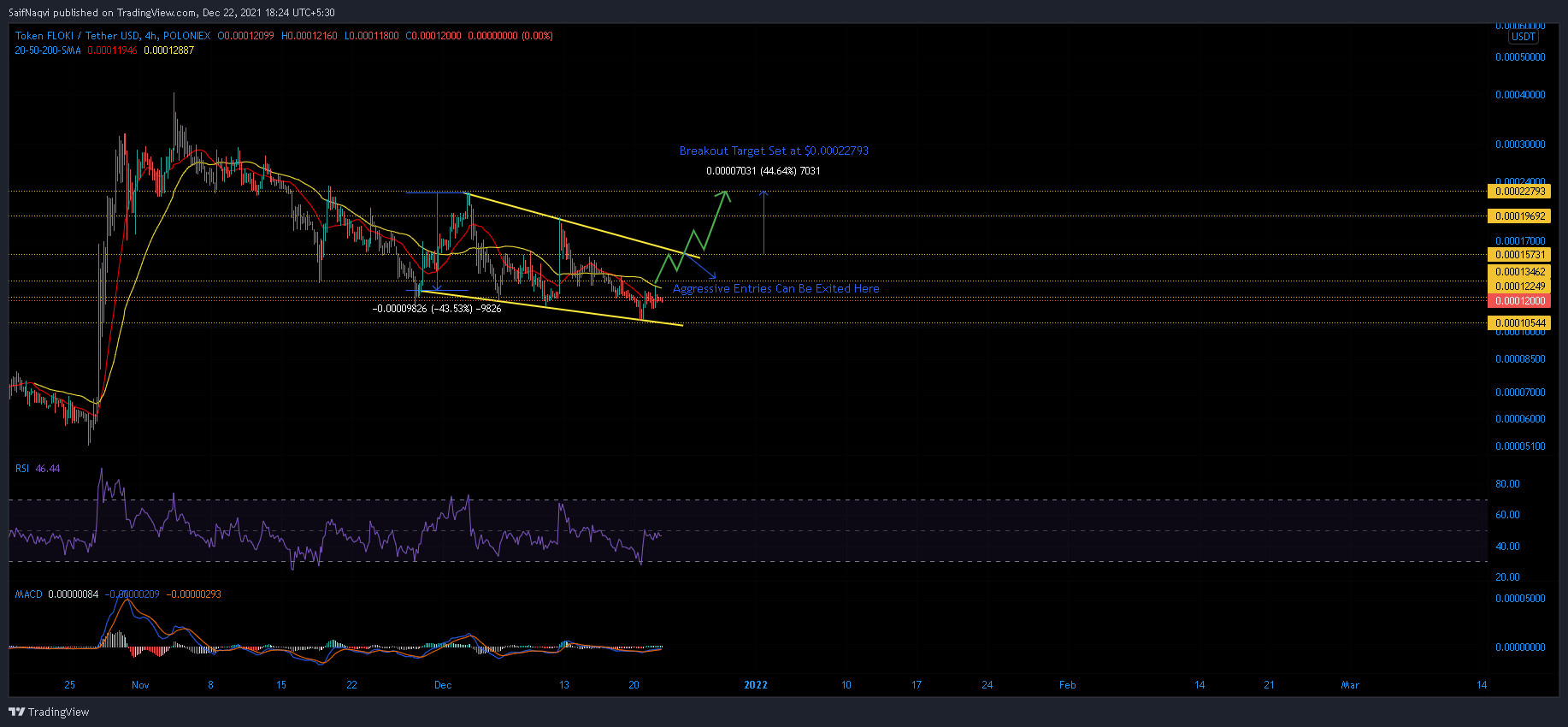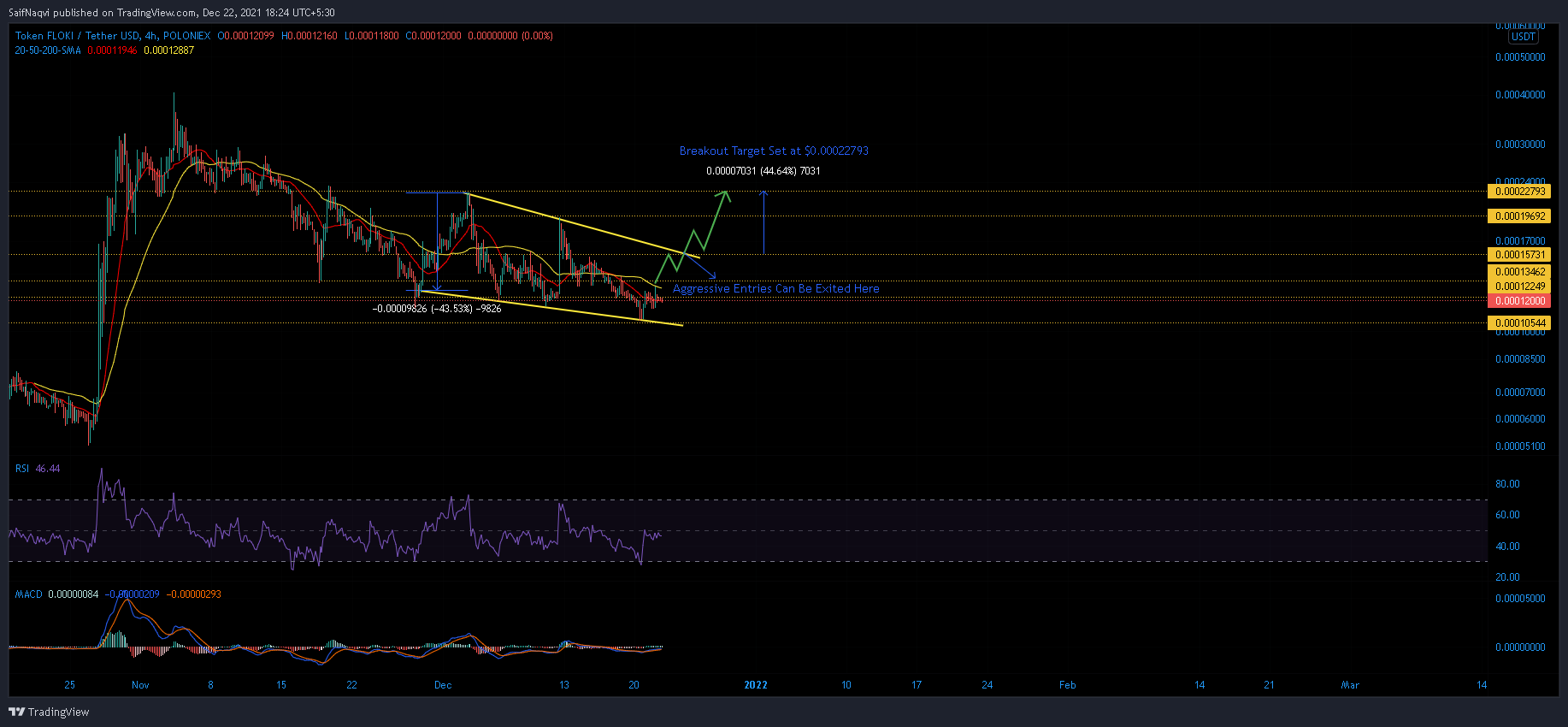 Two distinct lower highs and four lower lows identified a descending wedge on FLOKI's 4-hour chart. Based on the highest and lowest point within the pattern, a possible 45% breakout target awaited FLOKI. However, key indicators were neutral and traders would have to wait patiently for the incoming move.
FLOKI would first need to capture ground above the 50-SMA (yellow) and $0.00016645 resistance to generate new longs in the market. This would pave the way for another 20% hike to $0.0001571 and the upper trendline of the wedge. From there, an upwards breakout would need to be supported by consistent buy volumes. The best-case scenario would see FLOKI tag its 3 December swing high of $0.0002259 after overcoming sell pressure at $0.0001969.
Indicators
For the moment, bullish predictions were kept in check by neutral readings along with the RSI and a sub-par MACD. A large degree of skepticism would remain in the market till these indicators recover above their respective mid-lines. Until then, those with lesser risk apatite must wait for clear buy signals to emerge.
Conclusion
Aggressive entries can made once FLOKI closes above $0.00013462 and 50-SMA (yellow) while take-profits can be set at $0.00015731 resistance . This would bag investors a quick 20% gain. If FLOKI fails to overturn its 50-SMA (yellow), a new low can be expected at $0.00010544.