Retiring from the slump induced by the bears back in 2022, Bitcoin [BTC] was finally on an upward trajectory. Earlier today, the asset inched closer to $25,000, marking a six-month high. William Noble, a former analyst at Goldman Sachs and Morgan Stanley suggested that the asset would continue surging and reclaim its $56K level.
Noble, who predicted BTC's late 2020 rise from $20K to $40K is back with yet another prediction. Only this time he was bringing in the Bitcoin-Nasdaq correlation. According to the analyst, Nasdaq has reportedly broken out of a bull flag. This means that Nasdaq is in for an uptrend. Bitcoin Nasdaq's 90-day correlation also mirrored this notion and rose to 0.75. He said,
"In Nasdaq, there is a bull flag. There is a saying, 'flags fly at half-mast,' meaning there could be another major run higher in equities to a new all-time high."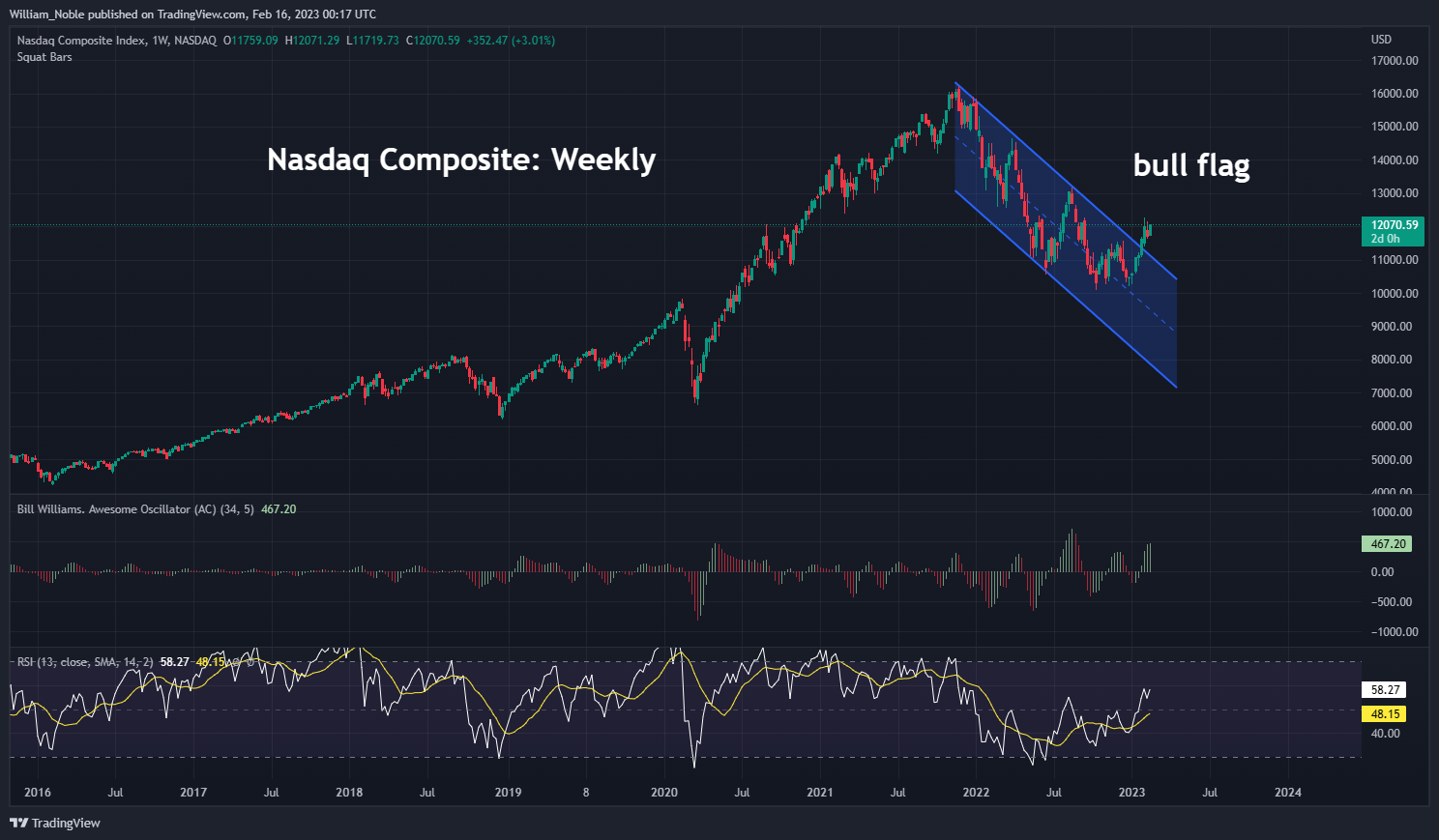 Veering back to Bitcoin, Noble noted how the asset had been moving sideways for the longest time. However, employing the Relative Strength Index [RSI] he suggested that the end of a downtrend was here. The RSI shifted in favor of the bulls, which is a sign that the bears were losing ground. He further predicted that Bitcoin could surge to a high of $56K. He added,
"Bitcoin may move from consolidation to another parabolic move back to $56,000."
At press time, Bitcoin was trading for $24,624 with an 11.21% daily rise.
Why is Bitcoin surging today?
An array of assets in the cryptocurrency market were seen bagging significant gains throughout the day. Lookonchain dug a little deeper to find out that a whopping $1.6 billion worth of funds were poured into the industry by several institutions since Feb. 10.
The on-chain analytics platform attributed Bitcoin's latest surge to a mysterious fund that withdrew 953.6 million USDC from Circle and moved it to exchanges. Similarly, different magnitudes of funds were withdrawn from Circle and transferred to exchanges last Friday.