The decentralized social media app friend.tech has been making it to the headlines yet again after recently being pronounced dead by community members. Earlier this week, the value locked on the protocol surpassed $20 million. However, at press time, the number was hovering around its newly created peak of $32.64 million.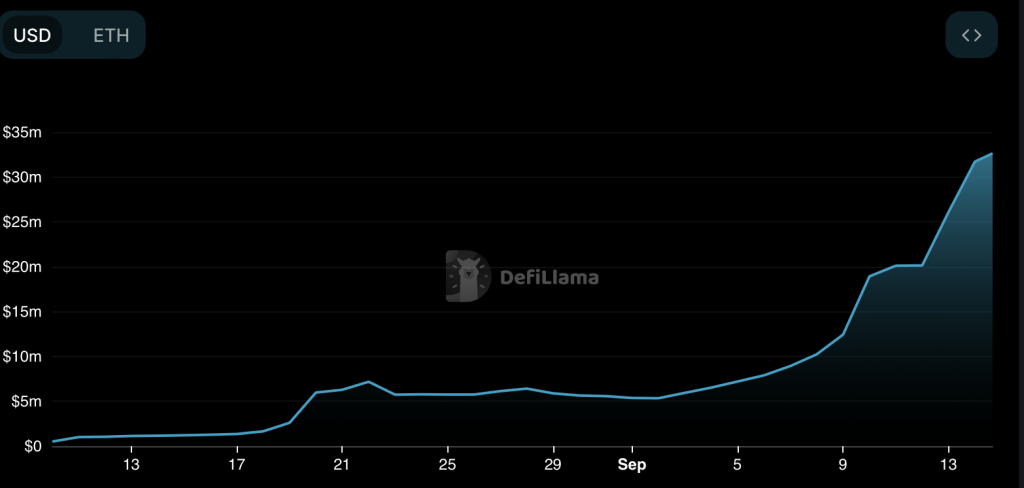 Also Read: NFTs: Stoner Cats Price Up 267% Despite SEC Charges
Will friend.tech Be Able to Compete With X?
As analyzed in a recent article, the trading volume on Fried.tech was seen picking up pace. In fact, the NFT trade volume on the Ethereum blockchain was $3 million less when compared to the friend.tech volume. The Director of Research at PROOF Collective recently pointed out that the decentralized social media platform has paid creators $1,100,000 in a span of merely 36 hours. This figure was substantially higher than the amount handed out by Ethereum NFT platforms to their creators [140,000]. On the thread, the executive went on to assert,
"No question, money is being pumped in."
Also Read: Nasdaq Getting Ready to List Spot Bitcoin ETF
In fact, even on the fee front, friend.tech's performance has improved. According to the latest data on DeFiLlama, the app has earned $15.5 million in fees and $7.7 million in revenue so far, with $1.2 million and $597,977 coming in just the last 24 hours. In terms of ranking, friend.tech is currently ahead of top protocols like Tron, Bitcoin, Uniswap, Aave, MetaMask, and Solana on the fees front.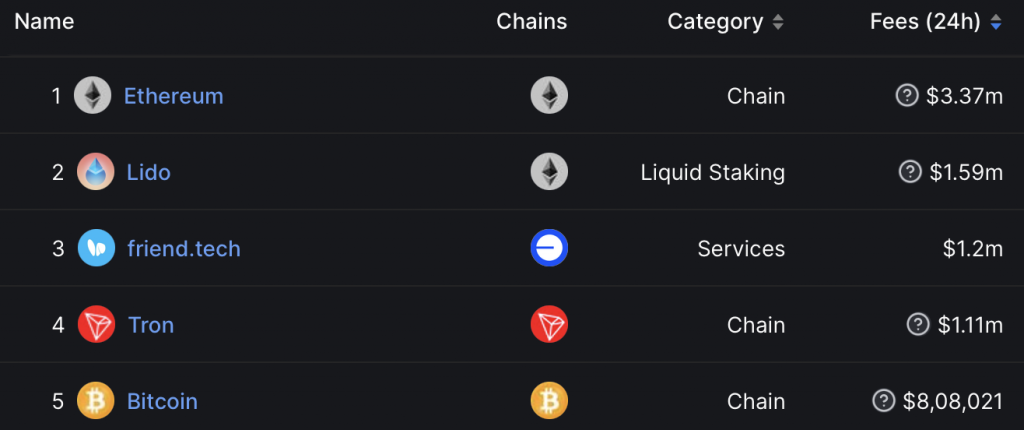 Also Read: U.S. Lags Behind India, Vietnam in Crypto Adoption
Despite the rising numbers, community members have not completely let their guard down. They feel that a decentralized alternative like friend.tech will not be able to replace pre-existing platforms like Twitter. An NFT commentator recently posted,
"The honest reality is friendtech will never surpass traditional social media. We're all in a gambling crypto bubble, which is fine for friend.tech, but quit acting like its the next Twitter."