In a recent blog post, Gemini disclosed its intention to invest a substantial amount of INR 200 crore, equivalent to $24 million USD. This is expected to be done over the course of two years. The primary target of this investment will be Gemini's technology development center located in Gurgaon, India.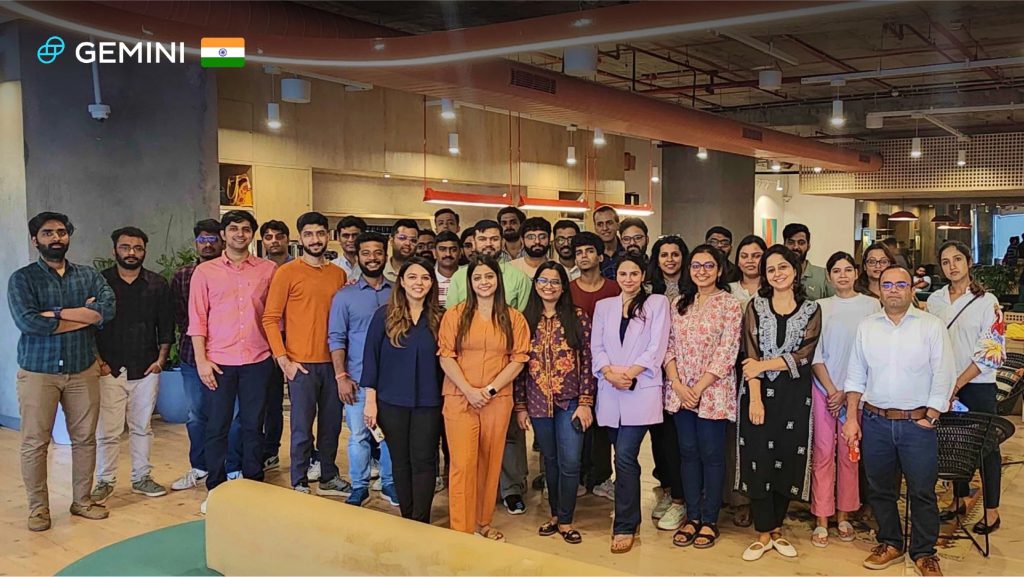 The introduction of this center was first made public in May. Presently, Gemini has announced the official opening of an office within the Cyber Hub of Campus Cyber Greens. This is a prominent center for crypto and technology innovations. As of this month, Gurgaon houses more than 70 professionals from Gemini. Additionally, the exchange has also disclosed its ongoing recruitment efforts for various positions in the area.
Also Read: Digital Currency Group Files to Dismiss Gemini Fraud Lawsuit
Can India ever emerge as a crypto hub?
Numerous prominent players in the cryptocurrency industry have been making headway into the Indian market. In a recent development, Chainalysis' Global Crypto Adoption Index unveiled that India continues to hold its position as the most significant cryptocurrency market in the region, spearheading grassroots adoption. Additionally, it has ascended to become the world's second-largest crypto market in terms of estimated transaction volume, surpassing other major economies.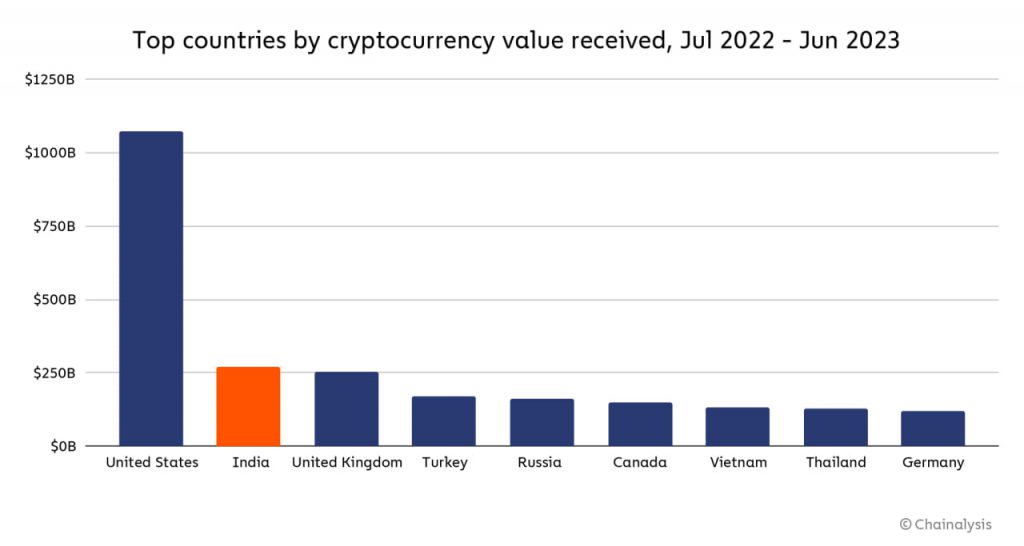 Furthermore, Pravijit Tiwana, the CEO of Gemini Asia Pacific, explained why the firm is eyeing India. He wrote,
"Gemini is a startup at heart, and the Indian government has built a robust support framework that allows startups to thrive. In 2016, the Indian government launched the "Startup India" initiative, creating the conditions for a thriving startup ecosystem, which now ranks third globally."
However, the recent attention to the region is surprising given the government's ambiguous position regarding the cryptocurrency sector.
Also Read: U.S. Lags Behind India, Vietnam in Crypto Adoption