Following a positive US Weekly Jobless Claims report, the gold price could be headed toward the $2,000 mark. Indeed, the metal broke through the 20-day Simple Moving Average (SMA) at $1,974. Subsequently, it reached $1,987, reaching its highest level since November 6th.
Forecasts predict the next strong resistance area stands at $1,992, which could be an important moment for the asset. Moreover, if it were to successfully break above the area, the road to $2,000 appears to be in the cards. Yet, just how likely is the breakthrough?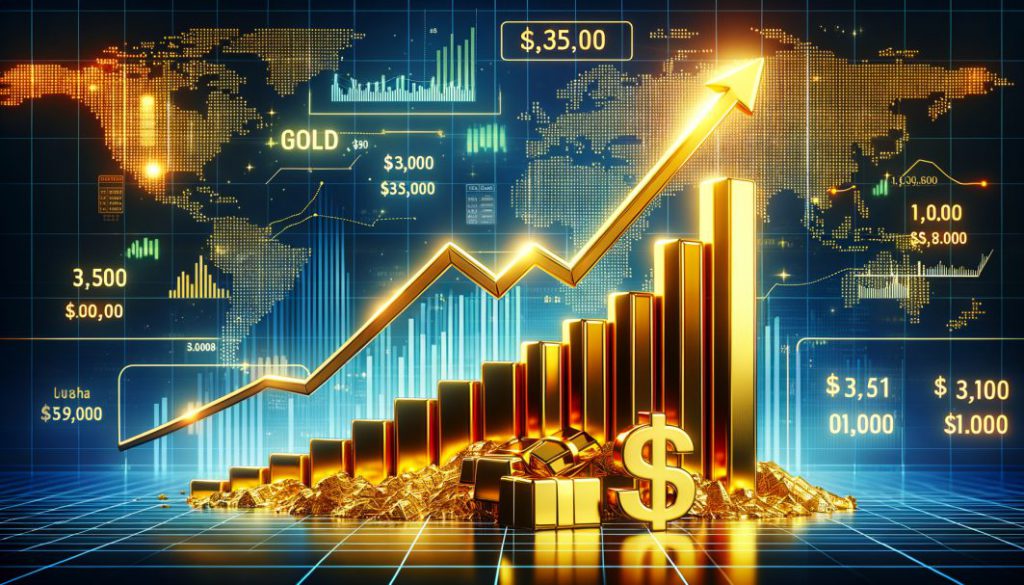 Also Read: Gold Price Set to Rise $700 Per Ounce as US Debt Spirals
Gold Bound for $2,000 After Reaching Highest Price Since Early November
United States economic data continues to affirm that the Federal Reserve has little action left to take in the fight against inflation. Subsequently, that fact has encouraged the rising price of gold, despite the dollar still struggling. Moreover, data has signified the upcoming milestone that the yellow metal is headed straight toward.
Indeed, data shows that gold prices are headed toward the $2,000 level after a key breakthrough. Specifically, support is currently standing at $1,975, closely followed by the 100-SMA and uptrend marker at $1,964. Still, the asset remains in a rather delicate space because a slight below that line could lead to a slip to a price of $1,950.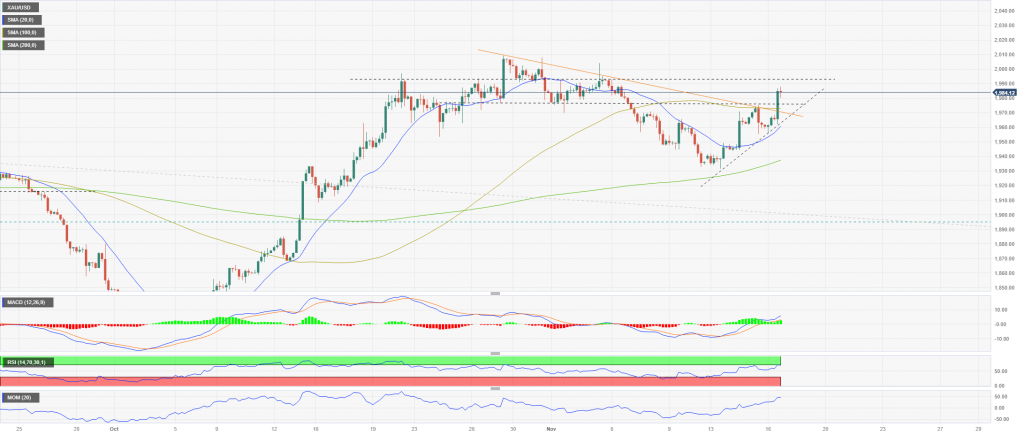 Also Read: Gold Price Forecasted to Rise 50% in 2024, Reach $3,000
Conversely, bulls have gotten the upper hand in the gold market due to the overall weak inflation data. DailyFX market analyst David Cottle spoke on the sentiment among investors leading toward the Fed's victory over inflation. Therefore, it is catapulting the price of the asset upward.
"For all the yellow metal's vaunted properties as an inflation hedge, it has suffered as borrowing costs have risen," he stated. "This explains at least partially why weaker inflation figures can do the trick of lifting both supposed haven assets like gold and traditionally riskier bets," he added.
Conclusively, Cottle noted that $2,000 could be in play for the metal. He stated, "There's clearly no sign of overbuying at this point, suggesting that the rally could have enough strength to get back to $2,000 and, possibly, up to late October's peak of $2,009."