Gold prices rallied hard this month by climbing double digits in the charts in the last 30 days. The precious metal spiked nearly 11% in three weeks and its price is now hovering around the $1,978 mark. The conflict in the Middle East is one of the reasons why gold prices are rising in November this month. Gold is seen as a safe haven and institutional investors are offloading US treasury bonds and entering the commodity markets. In this article, we will highlight a price prediction for gold in November 2023.
Also Read: Gold To Become Expensive & Reach $3,000: Best Time To Invest?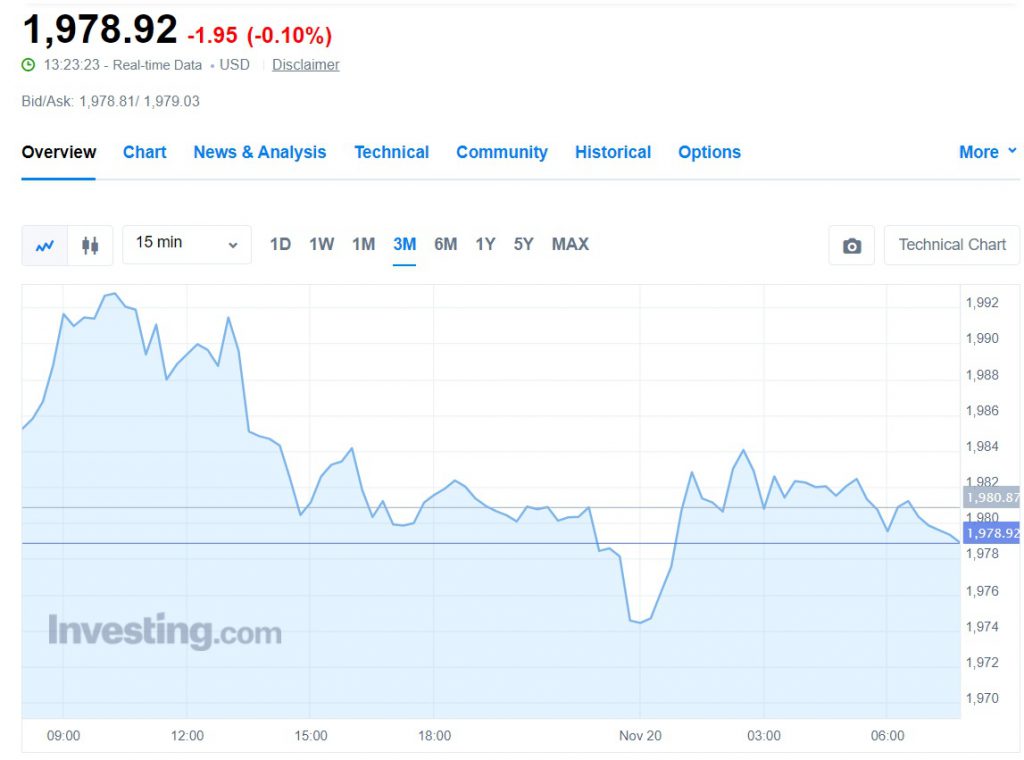 Gold to Rise $2,100 or Dip to $1,900? Here's a Price Prediction For Nov 2023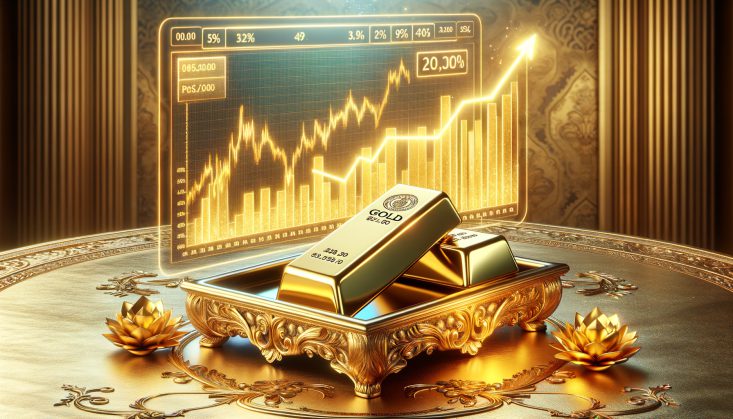 The price of gold is forecasted to lift from $1,978 levels and reach a new high of $2,100 next, according to a prediction from TD Securities economists. However, price prediction estimates that gold will not reach $2,100 in November 2023 but might cross the mark in Q1 of 2024.
Also Read: Gold Price Heading Toward $2,000 After Key Breakthrough
The Fed's dovish pivot is expected to bring confidence in the market that could eventually lift gold price to $2,100. The forecast estimates that gold might hit $2,100 in late 2023 or early 2024. This puts the commodity markets in a more favorable position than the stock and the currency markets.
"We believe that the combination of an expected Fed dovish pivot by Gold traders in late 2023/early 2024 and strong official sector buying should lift prices to $2,100+ on a sustained basis in 2024," read the prediction.
Also Read: Gold Prices Forecasted To Rise 50% In 2024, Reach $3,000
According to the prediction, the environment for the precious metals will turn positive in Q1 of 2024. The development will boost gold and silver prices up and cause the stock market to dip. "As the precious metals environment becomes favorable, Silver is also projected to do well as it trends toward $26. The white metal will benefit from lower carry costs, improved industrial demand later in 2024, and primary market deficits."