Gold prices skyrocket on Tuesday hours before the Fed meeting where officials will discuss the next interest rate hike. The UAX/USD spot gold price jumped from a low of $1,977 to a high of $1992 after the opening bell. The 15-point jump in a day has attracted a large inflow of funds into gold from global institutional investors.
Also Read: Gold Price Prediction Nov 2023: Will It Rise to $2,100 or Dip $1,900?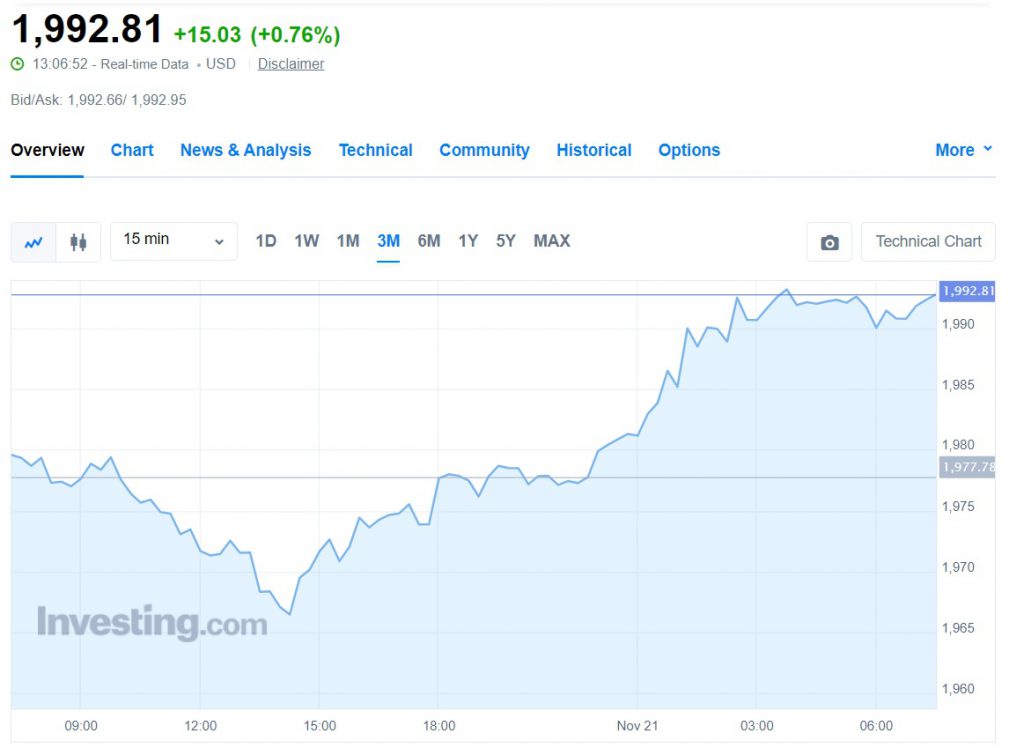 The sharp rise comes after the US dollar remains weak and lower treasury yields due to more rate hikes. The Federal Reserve minutes are due later in the day and both the stock and commodity markets are reacting strongly.
The price of gold is on a rally recently and jumped nearly 18% this month. Institutional investors are exiting the US treasury bonds and entering the gold markets for a safe haven. Gold is considered the safest investment and a hedge against inflation when the global market is in a downturn.
Also Read: Gold To Become Expensive & Reach $3,000: Best Time To Invest?
Will Gold Prices Reach the $2,100 Price Mark Next?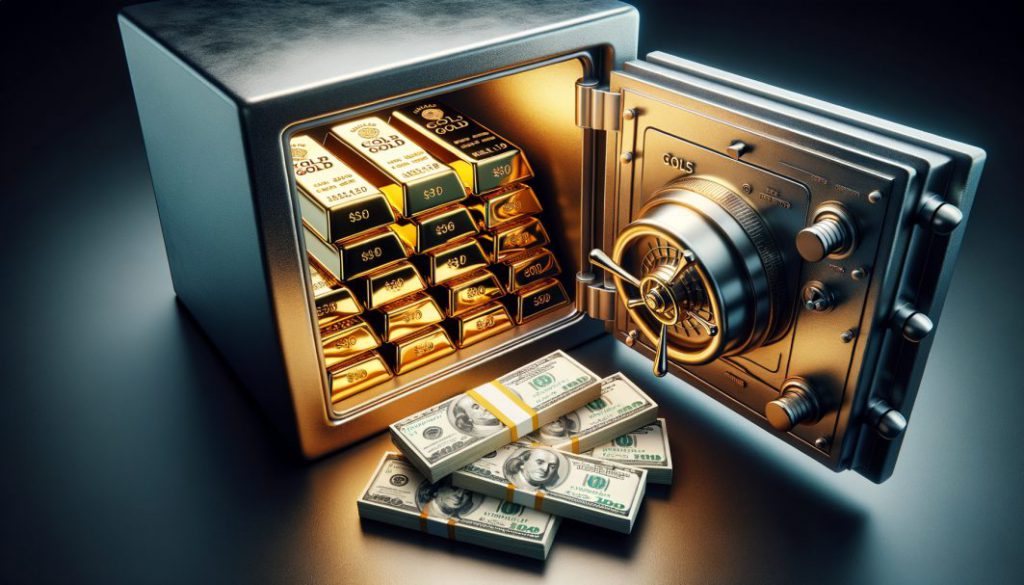 Several analysts predict that gold prices could reach $2,100 by the end of 2023 or early 2024. The Feds' rising interest rates to bring inflation under control and below 2% could help gold spike in price. Additionally, the conflict in the Middle East is causing turbulence in the stock market making institutional investors safely park their investments in gold.
Also Read: Gold Prices Forecasted To Rise 50% In 2024
The US and other Western allies have not called for an immediate ceasefire in Israel and Palestine. Therefore, the conflict is expected to escalate further and gold could receive more inflow of funds. The development could make gold prices shoot further up and reach new yearly highs.
The forecast suggests that gold prices could reach a new high of $3,000 next year in 2024. The UAX/USD spot gold is seen as a safe haven amid global economic turmoil and speculations of a recession.