Speculation is rife that Rockstar Games might introduce real money payments in the next installment of GTA 6. A Web3 community builder tweeted that he received inside information through a source about real currency integration. According to his tweet, GTA 6 could be a play-2-earn game and reward players with real money for completing missions.
"BREAKING: GTA 6 will be Play to Earn!" he tweeted. The user also stated that he "just got off the phone with Rockstar" games. If this turns true, GTA 6 will tap into the P2E gaming segment that is mostly dominated by blockchain-based games.
Also Read: Shiba Inu: How Many Zeroes SHIB Deleted From June 2022 to 2023?
BREAKING: GTA 6 will be Play to Earn! 🤯 pic.twitter.com/ZwQZdXhaVd

— Mat (@MatDefies) May 25, 2023
Fact Check: Will GTA 6 Reward Players With Real Money?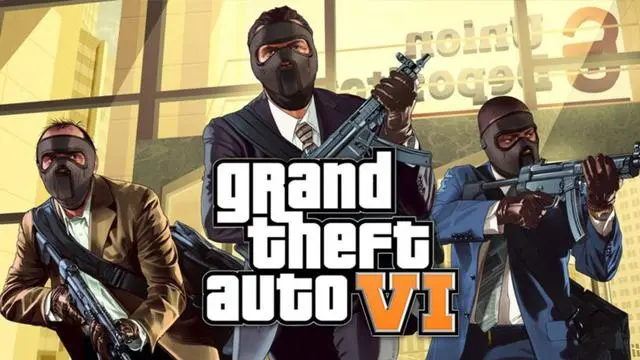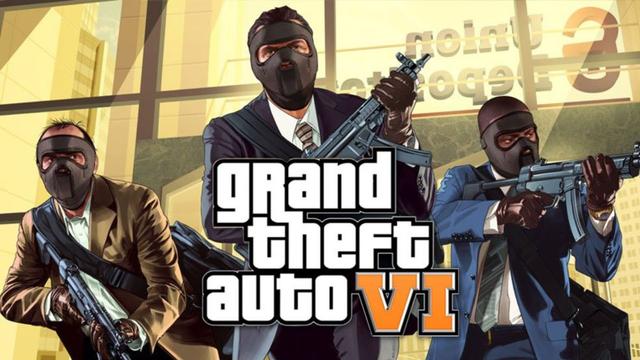 Rockstar Games has not confirmed that the next installment of GTA will include real money payments. The gaming studio is tight-lipped about the developments providing little to no information about the games' process. To no surprise, even Twitter flagged the user's tweet citing "Neither 'GTA 6' or Rockstar said that." The disclaimer also said, "The play-to-earn is also an old rumor, not a fact."
Also Read: GTA 6: On Budget of $1 Billion, Will the Game Include Cryptocurrency?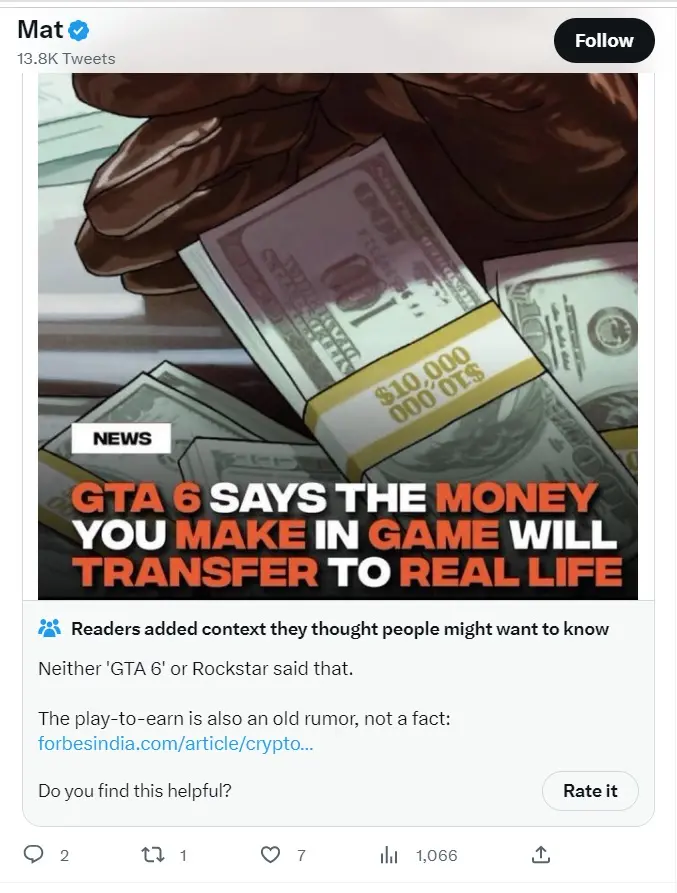 The Twitter disclaimer quoted a Forbes article citing that the speculation is not true. Therefore, the game will not have real money transactions that players can send to their personal bank accounts. Rockstar Games will not reward users with real currency for completing missions in the game.
Nonetheless, the 'speculation' tweet gained widespread reach after going viral with more than 1 million views. While we agree that Rockstar Games makes groundbreaking and futuristic developments, rewarding users with money is not on the list.
Also Read: Bitcoin Millionaire Found Dead After Missing for a Week
The sole goal of its parent company Take-Two Interactive is to make phenomenal games and generate revenue for the firm. Also, rumors are doing the rounds that GTA 6 could be released in 2025. The speculation is not confirmed either. The previous installment of the game GTA 5 was released in 2013.