Bitcoin has been creating new 2023 highs lately. Towards the end of last week, it surpassed $27k and was back to trading around its June 2022 levels. On 19 March, the largest cryptocurrency asset went on to attain another high of $28.3k.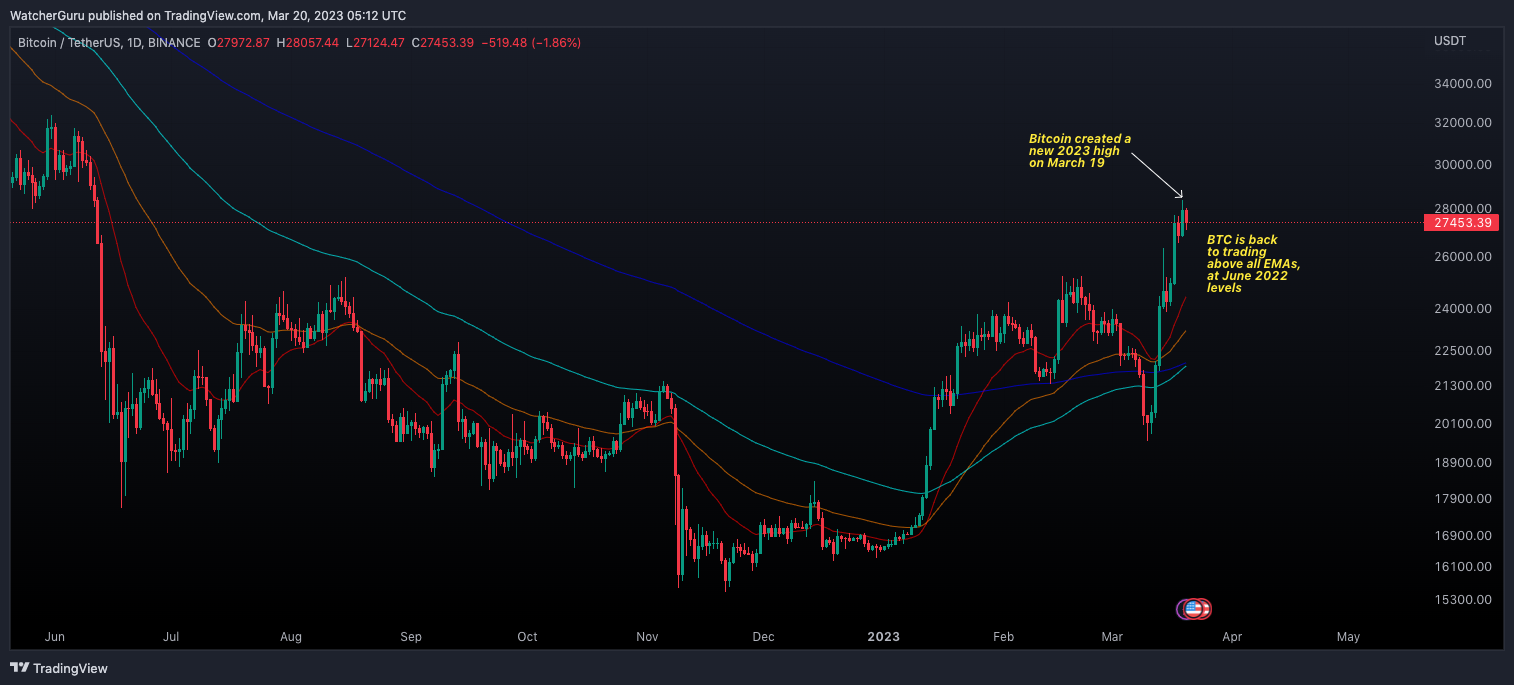 On the monthly chart, there are positive signs flashing already. With March also coming to an end now, the quarterly chart seems to be quite interesting. At the moment, Bitcoin's bullish quarterly candle is engulfing the past 6-months' price action. According to pseudonymous analyst Rekt Capital,
"Historically, BTC Quarterly Bullish Engulfing Candles have preceded strong upside."
Also Read: Will Bitcoin Drop Below $20k to Finish the 'Unfinished' Job?
Bitcoin's on-chain indicators turn bullish
With the price successfully breaking barriers and consistently rising, on-chain indicators have started flashing optimistic signs. Recently, CryptoQuant founder, Ki Young Ju, took to Twitter to highlight that Bitcoin has stepped into its bull phase.
Towards the end of January this year, the bull/bear market cycle indicator pointed towards "early bull." As shown below, this metric's reading has been oscillating in the 0-1 bracket of late, indicating that the conditions are currently bullish.
Furthermore, for the first time since 2021, Bitcoin recently stepped into the bullish territory [yellow] on the Mayer Multiple bands. This metric is essentially used to compare and analyze Bitcoin's price with respect to its past movements.
Specifically, the Mayer Multiple reading stands at 1.37. In the past, whenever Bitcoin has rallied, this metric's reading has mostly reflected readings above 1.5. Thus, it currently indicates that the asset has started gearing up for the next bull run.
The current state of the market is quite similar to the 2018-19 market. After spending almost a year in the bearish territory, Bitcoin rebounded. In fact, on the bands, BTC glided up to the bullish extension territory by the end of the cycle.
At the moment, the bullish extension arena extends from $33.6k to $49.4k. Thus, the levels can be considered to be mid-term targets, if the current bullish conditions persist.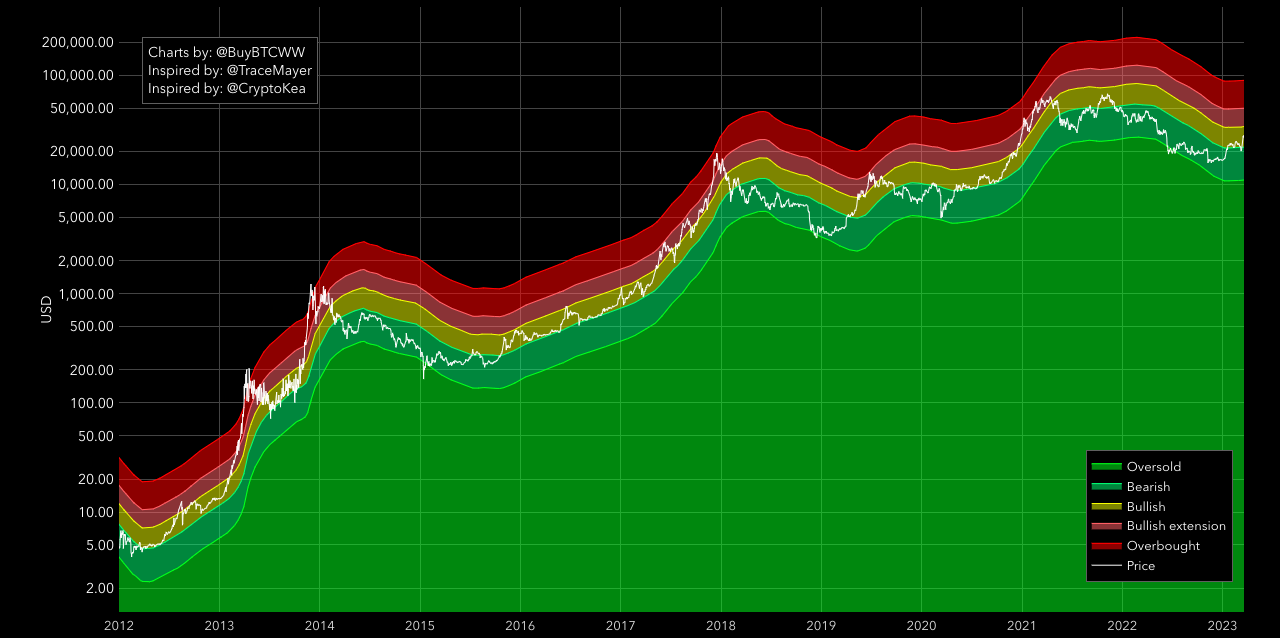 Also Read: Bitcoin Could Reach $100,000 Within 12 Months: Messari Founder