There's never a dull day in the cryptocurrency markets as there is the commotion about tokens of every kind. From fanfare to criticism and its fair share of scams, the markets experience all kinds of turbulence every day.
Social media is engulfed with investors discussing cryptocurrencies that make everyone fall under one umbrella of a self-proclaimed 'crypto community'. Traction on social media is an indicator of which digital asset could do good as the word of mouth spreads quickly.
The cryptocurrency markets started 2023 on a good note after a lackluster performance in 2022 that sent Bitcoin below $16,000. However, BTC dusted itself from the fall and climbed above the $30,000 mark this week bringing in a fresh sense of enthusiasm.
Therefore, investors are more active now as the markets head north and discuss their favorite tokens to invest in.
Also Read: Ethereum: A $1000 Investment in ETH Turns $2.5 Million in April 2023
Top 5 Most Discussed Cryptocurrencies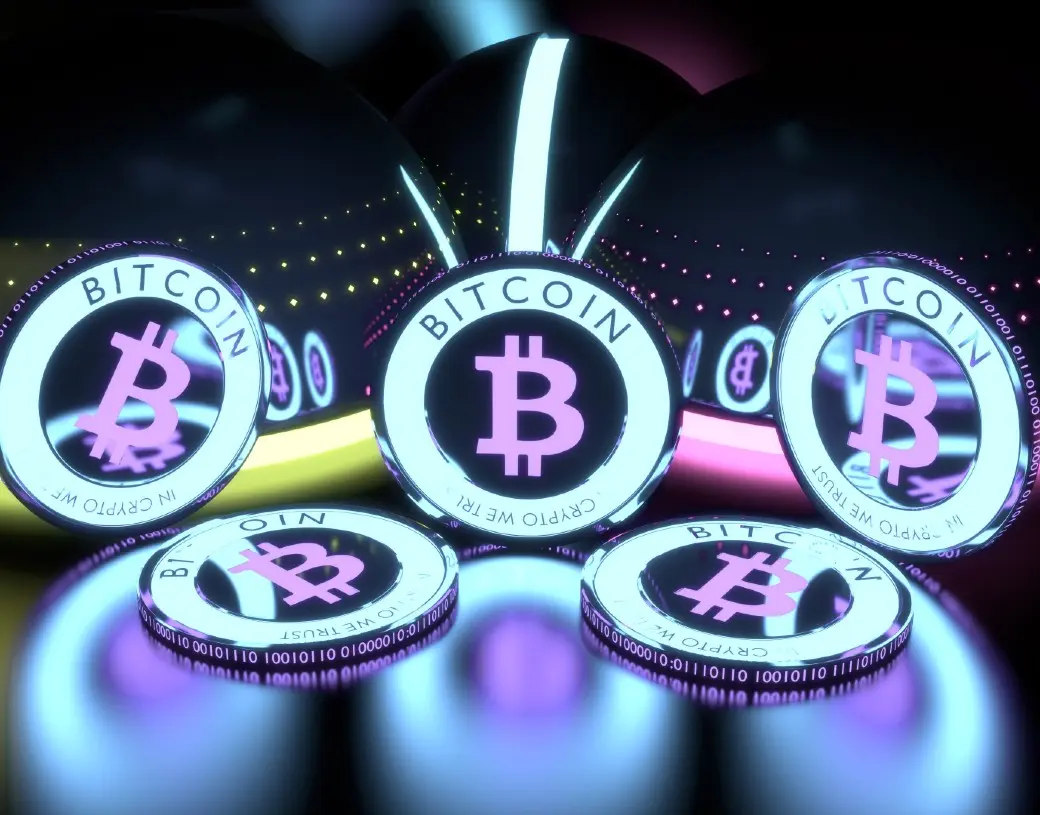 ICO Analytics published a report highlighting the social media trends of crypto Twitter for the last month. Among the 22,500 cryptocurrencies available in the markets currently, Ethereum takes the sweet top spot with 12.9%. The largest altcoin is the most discussed cryptocurrency in the markets among investors as it steadily climbed from the $1,500 to $1,900 level.
Arbitrum (ARB) took second place at 11.5% of all social media discussions among the crypto community. The airdrops and price rise added to ARB's social prominence, and positioned itself behind Ethereum.
Also Read: VeChain: VET Price Prediction for the End of April 2023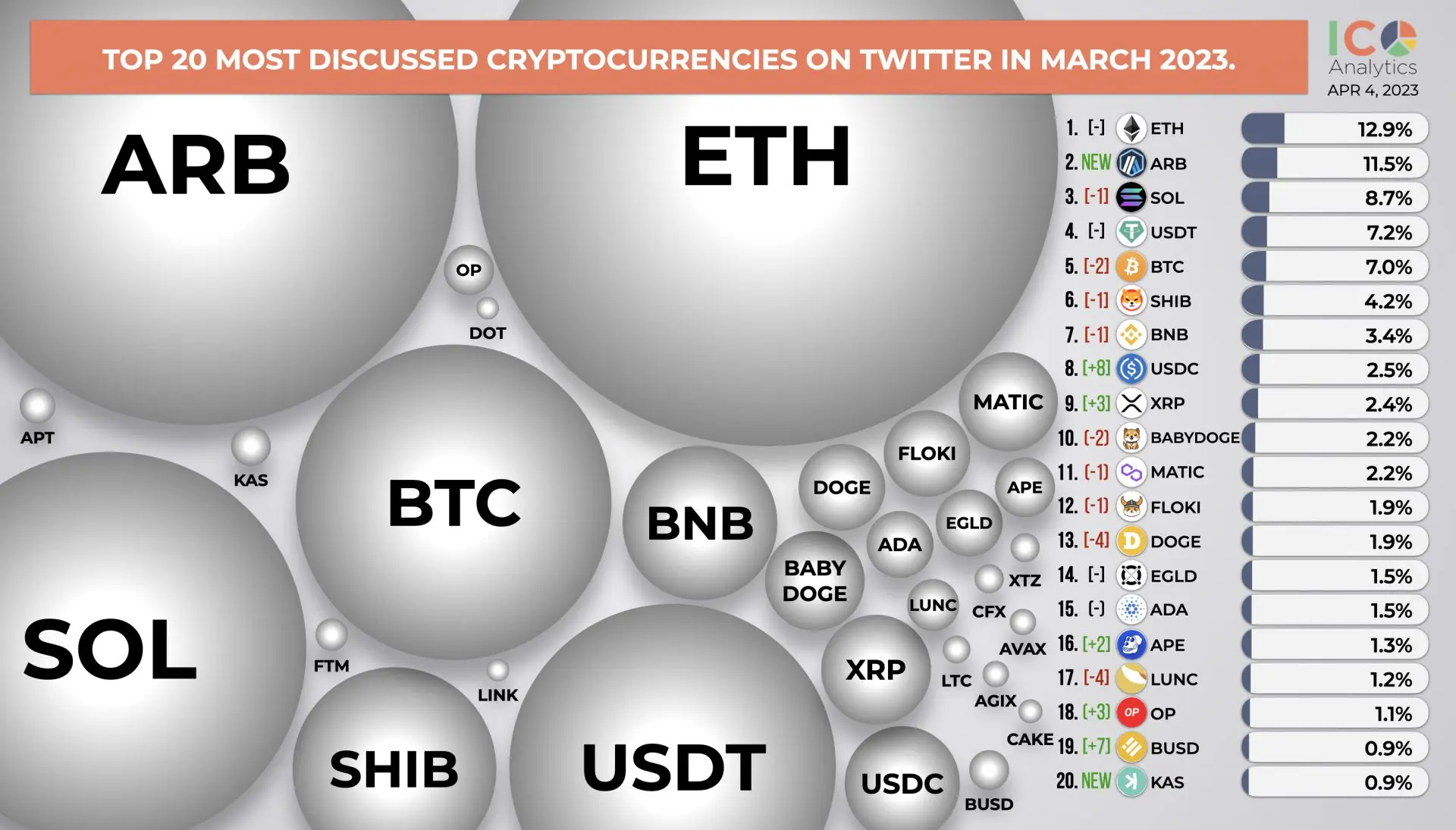 Solana takes the third position at 8.7% as it went up in price by nearly 20% after being hammered last year due to the FTX-induced crash. USDT took fourth place at 7.2% while the king crypto Bitcoin came in the fifth position at 7%.
Shiba Inu, on the other hand, came in sixth place with only 4.2% of all social media mentions. The price dip is what led to its hype fizzling out last month.