Cardano (ADA) had one of its most important updates in September with the Vasil upgrade. Nonetheless, ADA's price has not seen any major movements. The price action of late has been moving more sideways than vertically, although it was trading over a wide spectrum. Over the past seven days, ADA has dropped 1.7% but has risen by 0.4% in the last 24 hours.
Furthermore, according to the data available on Messari, Cardano's volatility has decreased since its massive spike in June. The decrease in volatility shows that ADA is playing it slow at the moment. The volatility spike coincides with the market crash of the summer, hence many even expected it. The project is most likely gathering steam at the moment, before breaking out.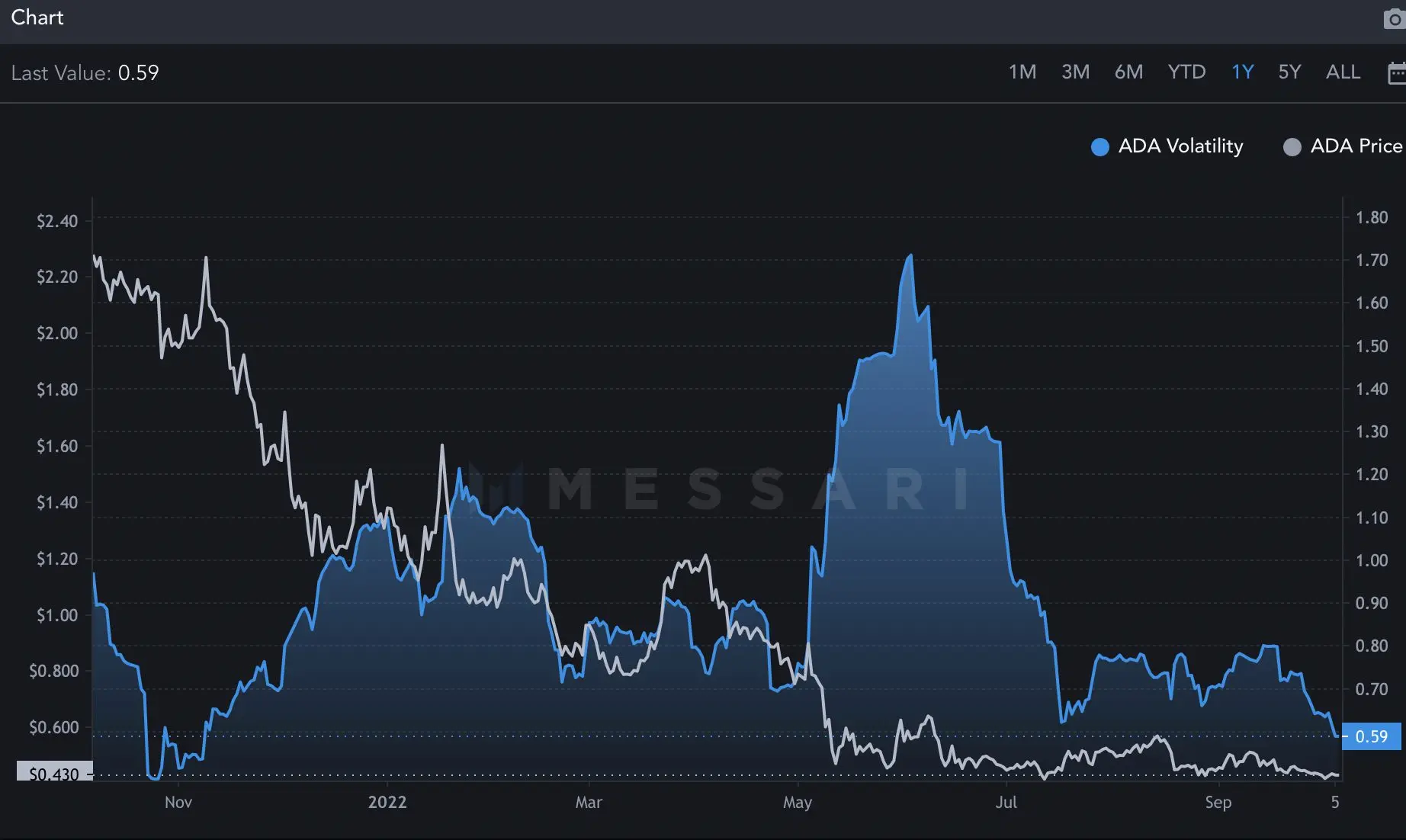 Additionally, ADA's transaction volume in the last 24 hours stood at $3.23 billion, coming right behind Bitcoin (BTC), the original crypto, at $26.6 billion. Transaction volume is high and a slightly positive price movement could mean that ADA might signal a buying pressure soon. Meanwhile, Ethereum (ETH) has only managed $2 billion in transactions.

Moreover, according to the data from Santiment, Cardano's social sentiment also coincides with the lack of price movements. According to the crypto analysis firm, ADA's weighted sentiment is at the lower end of the spectrum.
Will Cardano break out soon?
Going by Santiment's chart, ADA's price naturally fluctuated based on the mood that prevailed prior to the significant price changes. Hence, a low-weighted sentiment has historically led to a price rally for Cardano. If history does indeed repeat itself, it is possible that we may soon see a positive price movement for Cardano.
Apart from ADA, two other alts, EOS and TRON are on the lower end of weighted sentiments. Santiment notes that all three cryptos, EOS, TRON, and ADA, saw major pessimism after price falls. However, pessimism is usually followed by rallies. Thus, all three projects might see a change in market movements, if things go as they have in the past.
At press time, Cardano (ADA) was trading at $0.431670, down by 86% from its all-time high of $3.09, which it attained in September 2021, just over a year ago.